Featured Circle of Wine Writers member: Jancis Robinson MW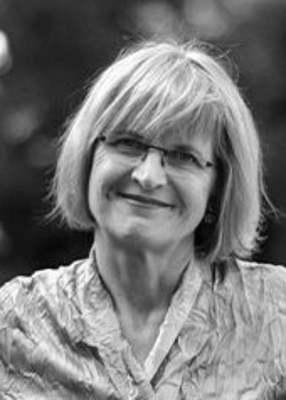 The Membership List is available to buy. Invaluable for contacting key opinion formers in wine and spirits communication, it is sent by email and includes monthly updates with any changes to members' details.
The full list is in Microsoft Word with a comprehensive entry for members, including all contact details. A spreadsheet version in Microsoft Excel offers a significant time saving for mail merge. There is also a one-off list, without updates. Buy all versions of the Membership List on the PayPal page.
Circle of Wine Writers members
UK
Roshna Ahmad
Julie Arkell
Tim Atkin MW
Christine Austin
Richard Bampfield MW
Stephen Barrett
Andrew Barrow
Gerard Basset MW
Neil Beckett
Nicolas Belfrage MW
Jeffrey Benson AIWS
Beverley Blanning MW
Neville Blech
Carolyn Bosworth-Davies
Philippe Boucheron
Michael Broadbent MW
Stephen Brook
Carol Brown
Julie Buclez
Jim Budd
Kathleen Burk
Nina Caplan
Andrew Catchpole
Michelle Cherutti-Kowal MW
Marie Cheong-Thong
Jane Clare
Philip Clark
Oz Clarke
Laura Clay
Sandra Clement
Brian Cooper
Roz Cooper
David Copp
Jill Cox
Christian Davis
Geoffrey Dean
Heather Dougherty AIWS
John Downes MW
John Ducker
Patrick Eagar
Anastasia Edwards
Michael Edwards
Richard Esling
Sarah Jane Evans MW
Neil Fairlamb
Nicholas Faith
Giles Fallowfield
Christopher Fielden
Vivienne Franks
Tina Gellie AIWS
Rosemary George MW
Caroline Gilby MW
Keith Grainger
Patricia Green
Peter Hallgarten
Colin Hampden-White
Julia Harding MW
Andrew Henderson
Elona Hesseling
Fiona Holman
Paul Howard AIWS
Natasha Hughes MW
Susan Hulme MW
Lena Inger
Christos Ioannou
Martin Isark
Annabel Jackson
Julian Jeffs
Cherry Jenkins
Hugh Johnson OBE
Quentin Johnson
Linda Johnson-Bell
Brett Jones
Roger Jones
Robert Joseph
Susan Keevil
Chris Kissack
Anne Krebiehl MW
Sandy Leckie
Andrea Leeman
Paul Levy
Benjamin Lewin MW
Tom Lewis
Harold Lievesley
John Livingstone-Learmonth
Wink Lorch
Jenny Mackenzie
Jane MacQuitty
Tanya Mann
Hamish Marett-Crosby
Grahame Martin
Peter F May
Richard Mayson
Peter McCombie MW
Bill McDowall
John McNerney
Charles Metcalfe
Marc Millon
Liz Morcom MW
Steven Morris
Mike Murdoch
Rose Murray Brown MW
Helena Nicklin
Jill Norman
Judy O'Kane
Lindsay Oram
Jayne Powell

(also in Australia)


Kevin Powell
Steve Pryer
Stephen Quinn
Joyce Rackham
Jonathan Ray
Angela Reddin
Peter Richards MW
Mark Ridgwell
Jancis Robinson OBE, MW
Mick Rock
Bruno Roncarati
Maggie Rosen
Richard Ross
Quentin Sadler
Liz Sagues
Helen Savage
Martin Saxon
Michael Schuster
Julie Sheppard
Joanna Simon
Fiona Sims
Stephen Skelton MW
Steve Slatcher
Olly Smith
Steven Spurrier
Miyoko Stevenson
Tom Stevenson
John Stimpfig
Pat Straker
Paul Strang
Hazel Tattersall
Lilyane Weston
Carol Whitehead AIWS
Gilbert Winfield
Ian Wisniewski
Jon Wyand
Europe
Austria
Jochen Erler
Darrel Joseph
Julia Sevenich
Belgium
Pedro Ballesteros Torres MW
Hervé Lalau
Fiona Morrison MW
Bulgaria
Julia Kostadinova
Denmark
René Langdahl Jørgensen
Thomas Rydberg 
Finland
Timo Jokinen
Arto Koskelo
Jouko Mykkanen
France
Jane Anson
Guy Boursot
Yohan Castaing
Steve Charters MW
Caroline Henry
Don Hewitson
Panos Kakaviatos
Britt Karlsson
Per Karlsson
James Lawther MW
Grahame Martin
Suzanne Mustacich
John Salvi MW
Petronella Salvi
Roger Voss
Germany
Frank Kammer
Joel B Payne
Michael Schmidt
Greece
Colin Deane
Ted Lelekas
Hungary
Robert Smyth
Sue Tolson
Ireland
Raymond Blake
Caroline Byrne
Mary Dowey
Jean Smullen
Italy
Carla Capalbo
Donna Jackson
Filippo Magnani Alessandra Piubello
Eleonora Scholes
Michele Shah
Walter Speller
Mai Tjemsland
Luxembourg
Romain Batya
Malta
Georges Meekers
Netherlands
Mariëlla Beukers
Simon Woolf
Charlotte van Zummeren
Norway
Ann Samuelsen
Portugal
Ricardo Bernardo
Peter Cobb
Spain
Amaya Cervera
Harold Heckle
Cruz Liljegren

(also in Sweden)


Yolanda Ortiz de Arri
Maria Pilar Molestina
Sweden
Raphael Cameron
Andreas Kjörling
Claes Lofgren
Clive Michelsen
Anders Öhman
Magnus Reuterdahl
Fredrik Schelin
Switzerland
Chandra Kurt
Richard Pfister
José Vouillamoz
Worldwide
Argentina
Amanda Barnes
Australia
Jo Burzynska
Peter Forrestal
Ken Gargett
James Halliday
Jayne Powell

(also in the UK)


Canada
Tony Aspler
Charles (Chuck) Byers
Carolyn Evans Hammond
Natalie MacLean
Elizabeth Palmer
Margaret Swaine
Michael Bryan Vaughan
Irvin I Wolkoff
Chile
Eduardo Brethauer
Matt Wilson
Hong Kong
Jeannie Cho Lee MW
Ian Symonds
India
Reva K. Singh
Israel
Chaim Helfgott
Yair Koren Kornblum
Jonathan Livny
Japan
Mari Yasuda
New Zealand
Bob Campbell MW
Terry Dunleavy MBE
Paul White
South Africa
Winifred Bowman
Michael Fridjhon
Angela Lloyd
USA
Luiz Alberto
Katherine Cole
Marisa D'Vari
Dave DeSimone
Becky Sue Epstein
Joel M Fisher
Christine Havens
Robert Holmes
Meg Houston Maker
Richard G Leahy
Laura Lee Madonna
Rebecca Murphy
Deborah Parker Wong
Lisa Shara Hall
Cathrine Todd