Recent Circle of Wine Writers visit: 'Tuscany as Brand Territory – Wine Production and Wine Tourism' for international wine journalist CWW members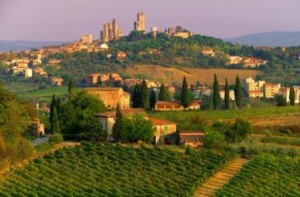 The tour included Buy Wine Fair in Florence, key wine producers such as Banfi and the Vernaccia di San Gimignano DOCG and Chianti Classico DOCG anteprimas. 
Filippo Magnani co-ordinated the visit on behalf of Toscana Promozione.

Subscribe to Circle Update to read reviews of the Circle of Wine Writers visits. 
See the CWW visits microsite for members' reviews in the international press and their blogs and photos, following the previous Tuscany visit in 2013.