BORN DIGITAL WINE AWARDS – DEADLINE 15 JULY 2017
Enter now – go to the BDWA website – www.borndigitalwineawards.com.  They recently published news about the panel of judges which you will find here :    http://borndigitalwineawards.com/bdwabywim-announces-judges/
For further details contact Faye Cardwell, Awards Coordinator via:  faye@borndigitalwineawards.com  or tel: +491744707496 
June 2017 – MEMBERS' NEWS
Please find below a summary of the latest news from members of the Circle which includes an update of recent book releases, members' projects plus new members who have recently joined the Circle.
Annual Lunch & AGM
We are pleased to confirm that the new committee members were voted in at the AGM on 25th May. We welcome
Linda Johnson-Bell (UK)
Ted Lelekas (Greece)
Elizabeth Palmer (Canada)
Michele Shah (Italy)
Sue Tolson (Hungary)
to the committee and look forward to working closely with them in the coming years. Winifred Bowman was also voted in as Honorary Secretary.
We would also like to take this opportunity to thank those departing committee members for their hard work and support during their time on the committee – Vivienne Franks, Steven Morris, Angela Reddin and Simon Woolf.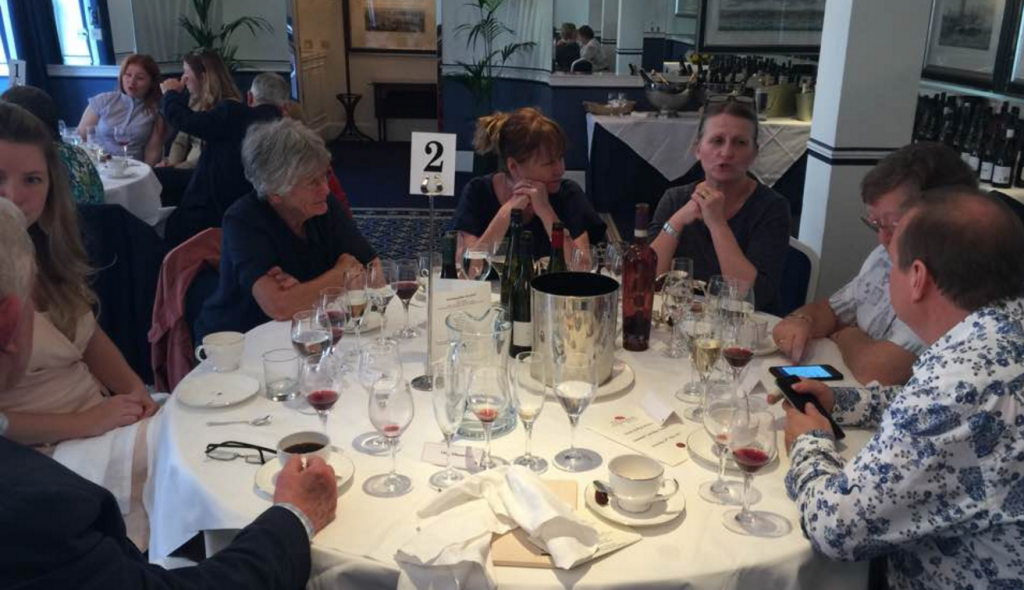 This year's Annual Cyril Ray Lunch was held after the AGM at The Chesterfield in Mayfair and included a fine reception with Abrau Durso sparkling wines from Russia followed by a three-course meal paired with an array of excellent wines from New Zealand's Family of Twelve and Allan Scott Family Winemakers. The full menu and wine list is available here: annual-cyril-ray-lunch-2017-menu
Books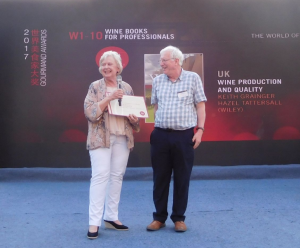 Congratulations to Keith Grainger and Hazel Tattersall who won the award for the No 1 Best Wine Book in the World for Professionals at the 22nd International Gourmand Awards for "Wine Production and Quality". The award was won at Yantai, in China's Shandong province on 27th and 28th May. Wine, drinks, food and cook books from some 211 countries were entered in the competition.
The book is a comprehensive guide which explores the techniques of wine production in the vineyard and winery, and considers their impact upon the taste, style and quality of wine in the bottle. At the awards ceremony Edouard Cointreau, president of the awards jury, described the book as, "the one that I will buy for friends and colleagues." Keith Grainger comments, "It's great that the book has been universally so well received, and this award really is a fantastic reward for all the work that went into it." Hazel Tattersall says, "Although written primarily for professionals, I am pleased that wine loving consumers are regularly telling me that the book is incredibly readable. I am so happy that this has been recognised by the Gourmand jury."

Carla Capalbo has now finished her new book, Tasting Georgia: a food and wine journey in the Caucasus, and is going to press soon. It's a food and wine guide to Georgia that travels all across the country meeting producers and includes 70 recipes from the people and restaurants she visited. 400 photos, 464 pages and hardback, full of her colour photos.  The publishing date is June 6. Published by Pallas Athene. RRP £30.   The publishing date is June 6 but she can forward a pdf to members who wish to review it.
–
Fiona Sims – The Boat Drinks Book £16.99 – paperback original/£14.99 as an ebook, due for release on April 20th, 2017 – "A boozy book for boaters, The Boa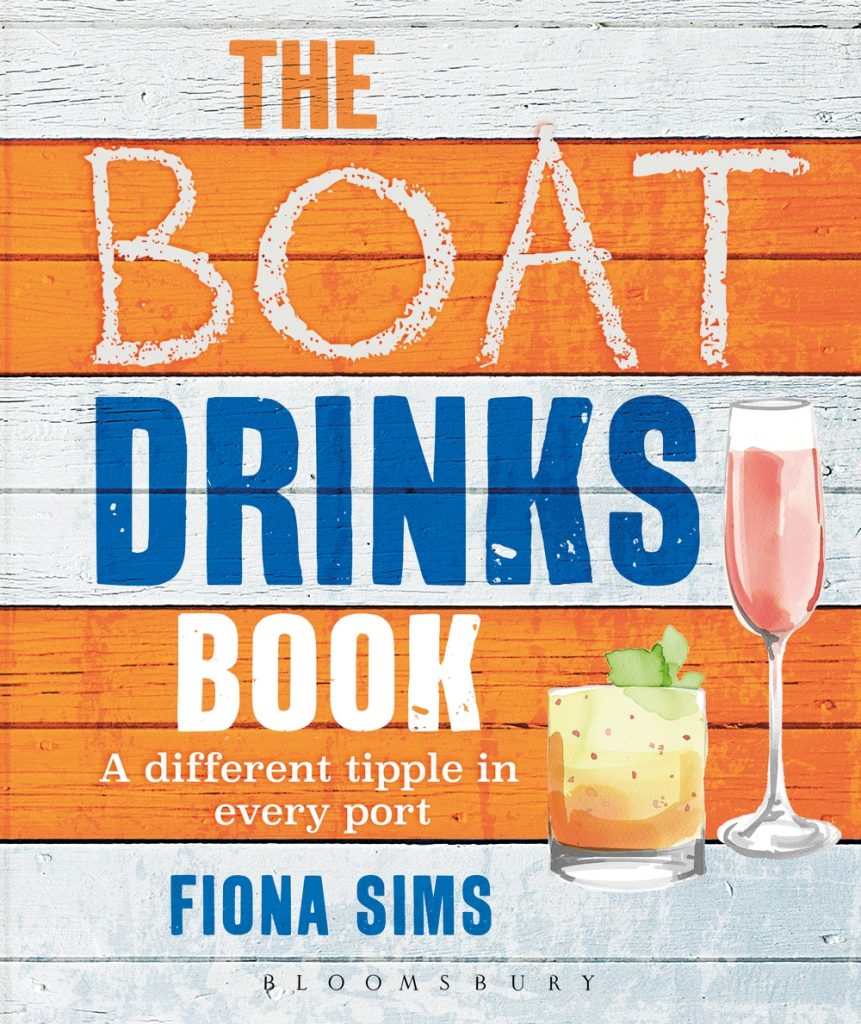 t Drinks Book serves up an expert look at the drinking culture in key sailing spots around the world. The book is split into five regions: Atlantic, Med, Baltic, Pacific, and Caribbean, and author Fiona Sims encourages us to explore each region and discover what locals like to drink, how it's made, where to go to drink it, and what is best to eat with it. In doing so she uncovers distilleries, breweries and wineries all within a short taxi ride of the harbour and shows us how to make the most of traditional markets. As well as giving us the insider knowledge on fabulous locations worldwide, The Boat Drinks Book gets in on the making too. Over 30 cocktail and drink recipes inspire us to whip up something delicious – using local liqueurs, wines, spirits and produce – to sip on deck at the end of a long day's cruising or exploring. There's even a scattering of recipes for ultimate boat nibbles, inspired by each region, from tapenade to black bean salsa to stuffed piquillo peppers. So whether you're a seasoned sailor or an armchair aperitif enthusiast, grab a copy of The Boat Drinks Book and let expert food and wine writer Fiona Sims quench your thirst. Your mission: to discover and enjoy."
Praise for The Boat Cookbook:
"Big, simple flavours combined brilliantly – inventive, unpretentious and delicious." – Heston Blumenthal
"Fiona's passion for all things nautical is only eclipsed by some good food and a glass of wine, preferably at sea. With or without a boat, Fiona's book is a delicious treat." – Michel Roux Jr
–
New Circle members
We would like to welcome as new members of the Circle:
Wendy Narby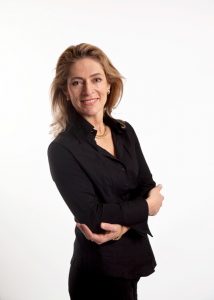 After graduating from Aberystwyth University in Agricultural Economics, Wendy studied a Masters in International Agri-Food Marketing in Paris staying there to work first in fine foods, then opening the French Office of an Anglo-Irish Meat Company before running the first overseas office of the British Meat bureau.
Marrying into wine and moving to Bordeaux in 1989 she became the Bordeaux correspondent for Drinks International. As senior lecturer at the Ecole du Vin de Bordeaux, Wendy now specializes in training International Bordeaux wine tutors for the Bordeaux Wine Council at home and overseas. She splits her year between Bordeaux and Mauritius where she pursues her other passion: yoga.
She recently published Bordeaux Bootcamp: The Insider Tasting Guide to Bordeaux Basics, and is currently working on: The drinking Woman's Diet; a liver friendly lifestyle guide to surviving the wine industry. She shares her thoughts on her blog insidertasting.com/blog and other publications. (February 2017)
www.insidertasting.com/blog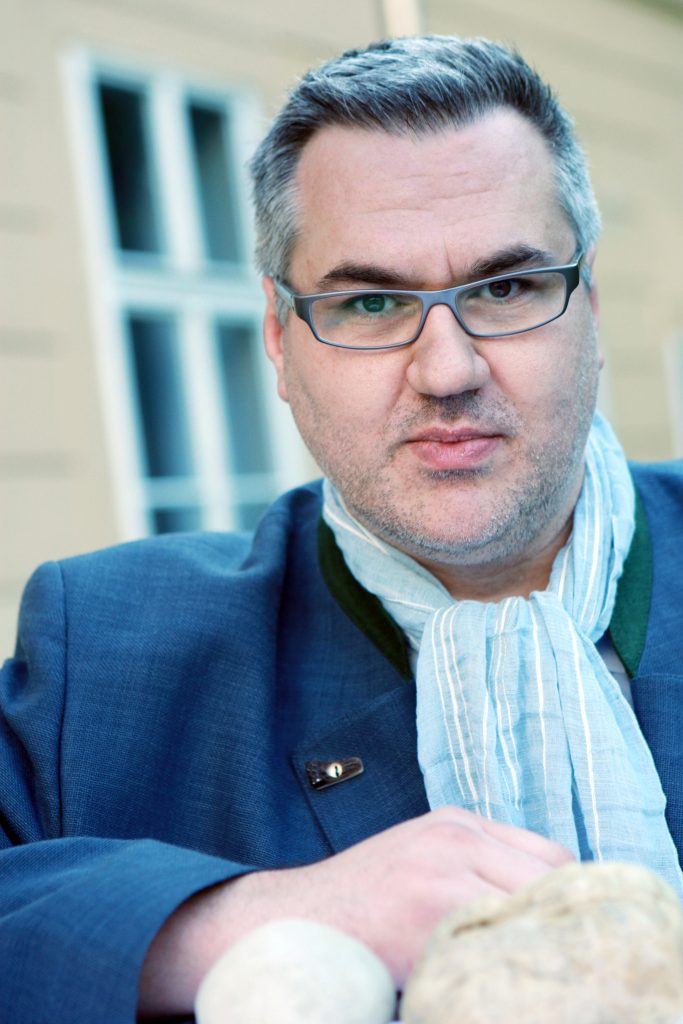 Jürgen Schmücking
Organic, biodynamic, natural (whatever that means). Juergen Schmuecking's strong interest in these kind of wines is closely linked to his personal and family history. His parents-in-law run one of the first (certified) organic hotels in Europe and he used to serve as press officer for the organic winemakers of Austria. Now he is a freelance travelling wine addict covering regions from Austria to Georgia as a writer and photographer. He writes for magazines like Falstaff, Slow (the magazine of Slow Food), All You Can Eat and the German "schlock". Juergen is president of Slow Food Salzburg and has just published a book about a rare pig race, the Mangalitzas. He is also doing some consulting business, strongly focussed on organic wine & spirits. (March 2017)
juergen@schmuecking.bio
www.schmuecking.bio

Christopher Walkey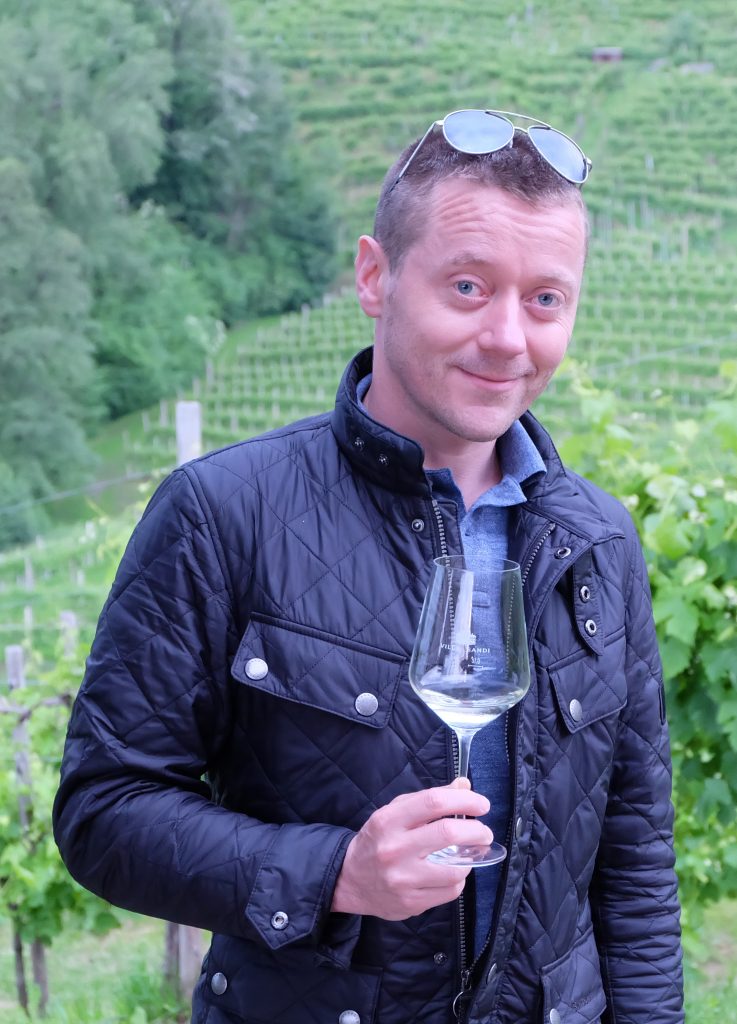 Christopher is an experienced Champagne and Sparkling Wine writer and judge and is also founder of the Glass of Bubbly brand. His passion is traveling to sparkling wine regions globally and reporting on the lifestyles and the people surrounding the diverse industry of bubbly. Christopher also reports on fine dining restaurants and discovering unique dishes to pair with Champagne and Sparkling Wines.  A multi award winning digital marketing expert and regular guest speaker at industry conferences across the UK, social media is how Christopher best communicates his passion for the world of Champagne and Sparkling Wines and has a following of over 100,000.
Circle of Wine Writers and CWW members' news on Twitter and Facebook