The Circular is the new online publication of the Circle of Wine Writers, replacing the Circle Update since 2017. Wine features, travel logs, tasting notes, events insights, photography galleries and more. If you want to get an inside look at the Circle of Wine Writers make sure to subscribe, join or be a friend!
Who writes The Circular?
The Circular is an online update and newsletter contributed to and written by members of the Circle of Wine Writers. We also have photographic galleries provided by some of the photographers in our Circle.
Views and opinions expressed in The Circular are those solely of the author of the specific article or material and do not necessarily represent the views of the Circle of Wine Writers. Please respect the copyright of members and do not republish any material without permission.
The Circular staff
Editor: Amanda Barnes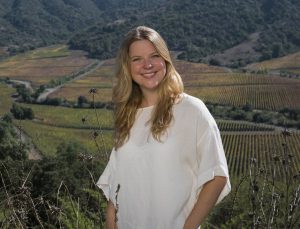 Amanda Barnes has been Editor of The Circular since the launch of the new online edition in July 2017. She is a British freelance wine and travel writer who specialises in wines from South America (where she has been based since 2009 and has her own wine guide, The Squeeze Magazine) however is currently travelling the world – and meeting the international members of The Circle – through her wine adventure, Around the World in 80 Harvests. You can contact her at: [email protected]
Sub Editor: Robert Smyth
Robert has been sub-editing the Circle Update since 2016 and has now moved on to help The Circular online. A resident of Budapest, Robert is a specialist in the wines and wine regions of Hungary having also published a book on the topic. When he isn't busy wine tasting he is a lecturer on Journalism at McDaniel College in Budapest.
Web Master: Richard Ross
Based in Scotland, Richard is a drinks writer and web developer for several drinks publications and events, as well as developing food- and wine-based smartphone apps. He has been web master for the Circle of Wine Writers since early 2017.
Administrator: Andrea Warren
Andrea is the long-standing administrator of the Circle of Wine Writers and is involved in administrative support for other wine associations including the International Wine & Food Society  and the Association of Wine Educators. To contact her for Circle matters please email [email protected]
For a full list of the committee of the Circle of Wine Writers please visit here.