Balkans wine expert Caroline Gilby MW was named "Wine Personality of the Balkans" during the official gala dinner after the end of the successful 11th edition of The Balkans International Wine Competition (BIWC).
"It was a great honour to receive this award at the Balkans International Wine Competition," says Gilby. "After so many years of tasting, narrating, and writing about wines from the Balkans, I feel that my efforts in showing the rest of the world what an exciting wine place that it is, have finally been recognized, especially by the region itself. Thank you."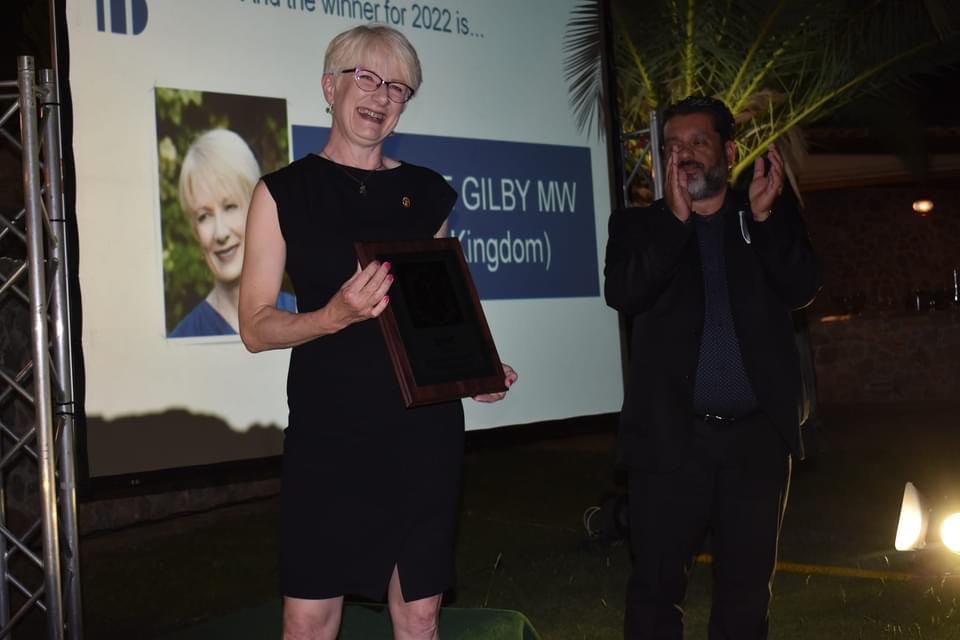 This is the second year the award has been given. "Caroline deserves the award for her tireless work for decades promoting Balkan wines," said Galina Niforu, director of BIWCF. "The whole region owes her gratitude, she is a worthy ambassador of the Balkan culture – a value that we put on a pedestal with the entire organization of the Competition and the Festival for 11 years."
Caroline Gilby is a Master of Wine and author of The wines of Bulgaria, Romania, and Moldova. She also writes for Hugh Johnson's Pocket Wine Book, Oxford Companion to Wine, World Atlas of Wine, The Sotheby's Wine Encyclopedia, The Wine Opus, Wine Report, and Wines of the World.
Caroline has chaired a tasting panel for the Balkans, Eurasia, and Eastern Europe at the Decanter World Wine Awards and has also judged and presented at a number of wine events around the world. In 2018, she became the first foreigner to be awarded the title "Friend of Hungarian winemakers".