Congratulations to wine photographers and Circle members Mick Rock, Matt Wilson and Jon Wyand for winning 1st place awards at the Pink Lady Food Photographer of the Year and the Errazuriz Wine Photographer of the Year Awards!
Jon Wyand took home the trophy for Wine Photographer of the Year, winning overall on the evening for his image of 'Cleaning the Cuverie' at Domaine Faiveley in Mercure. The same image also top the top place for the Places category, while another of his images, Aladdin's Winery, took second place.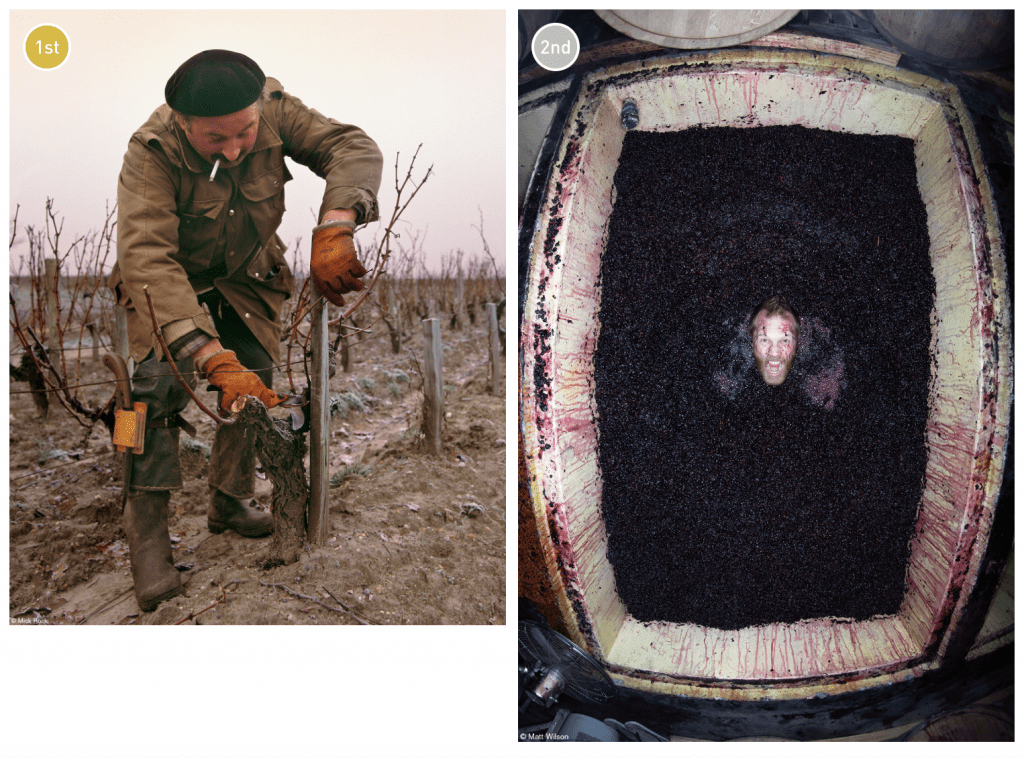 In the People category, Mick Rock's image of vineyard pruning took the first place trophy, and Matt Wilson's image of a 'body plunge' featuring a winemaker inside a tank of grapes came in second. In another category 'On the Phone' Matt Wilson came in first place with a shot of his son harvesting rosemary.
You can see the full list of winners and entries online: https://www.pinkladyfoodphotographeroftheyear.com/finalists-gallery-2019/