Australian Wine – Australia's 2020 Vintage Webinar
June 15, 2020 @ 12:00 pm

-

1:00 pm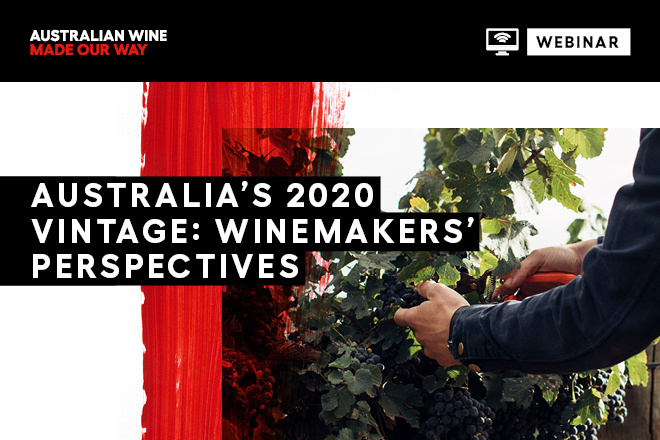 Join winemakers Virginia Willcock (Vasse Felix), Louisa Rose (Yalumba) and Sarah Crowe (Yarra Yering) to hear their take on the unprecedented 2020 vintage in Margaret River, Barossa Valley and Yarra Valley.
The winemakers will be beaming in live from their respective regions, with Sarah Ahmed leading the conversation and fielding questions.
They will be sharing their perspectives on vintage for their wines and regions. You'll get a flavour of the year, hear about comparative vintages, and what was different this time. Discover the opportunities and challenges of the season, and find out what the winemakers are learning and how they're adapting.
Before and during the webinar, you'll have the opportunity to ask questions. Want to know Virginia's favourite thing about harvest? Does Louisa have any harvest traditions or superstitions? What is Sarah doing differently in the winery this year? This is your chance to ask.
This webinar is free and open to all. You're welcome to share details with colleagues and wine friends.
For more information about the webinar, the winemakers and to register, please visit https://www.wineaustralia.com/whats-happening/events/webinar-australias-2020-vintage