Justerini & Brooks Virtually Proclaiming Germany's "Thrilling" 2019 Vintage
September 10, 2020 @ 4:00 pm

-

5:00 pm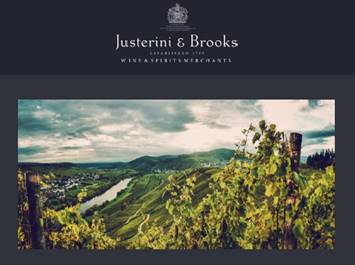 Fine wine merchant Justerini & Brooks' annual 'en primeur' Germany tasting for private clients and members of the Trade will be reinvented for September 2020 in recognition of both the current landscape and the excellence of the 2019 vintage.
"Germany's 2019 vintage is clearly rather special and thrilling and has even been described as a potential 'vintage of the century' by Michael Schmidt."  Explains Julian Campbell, Justerini & Brooks' Germany buyer.  "From best-ever estate wines, to aristocratic Grosses Gewächs, and many a luscious-yet-lively sweetie, we've tasted some truly thrilling wines while putting our 2019 offer together."
Rather than cancel the company's traditional walkaround tasting for clients and key customers, Justerini & Brooks has gathered six of Germany's finest winemakers from across the Mosel-Saar-Ruwer region for a virtual round table discussion and exploration of the 2019 vintage.  Speakers will include Oliver Haag from Friz Haag, Joh. Jos. Prüm's Katharina Prüm, Christoph Schaefer from Willi Schaefer, Schloss Lieser's Thomas Haag, Maximin von Schubert from Maximin Grünhaus and Formeister Geltz Zilliken's Dorothee Zilliken.
The Justerini & Brooks Germany 2019 Webinar will take place at 4pm on Thursday 10th September.  If you would like to participate, then please contact Megane Lopes [email protected] for further details.