Wine Australia – Tasting Blind Club Quiz
June 14, 2021 @ 7:00 pm

-

7:45 pm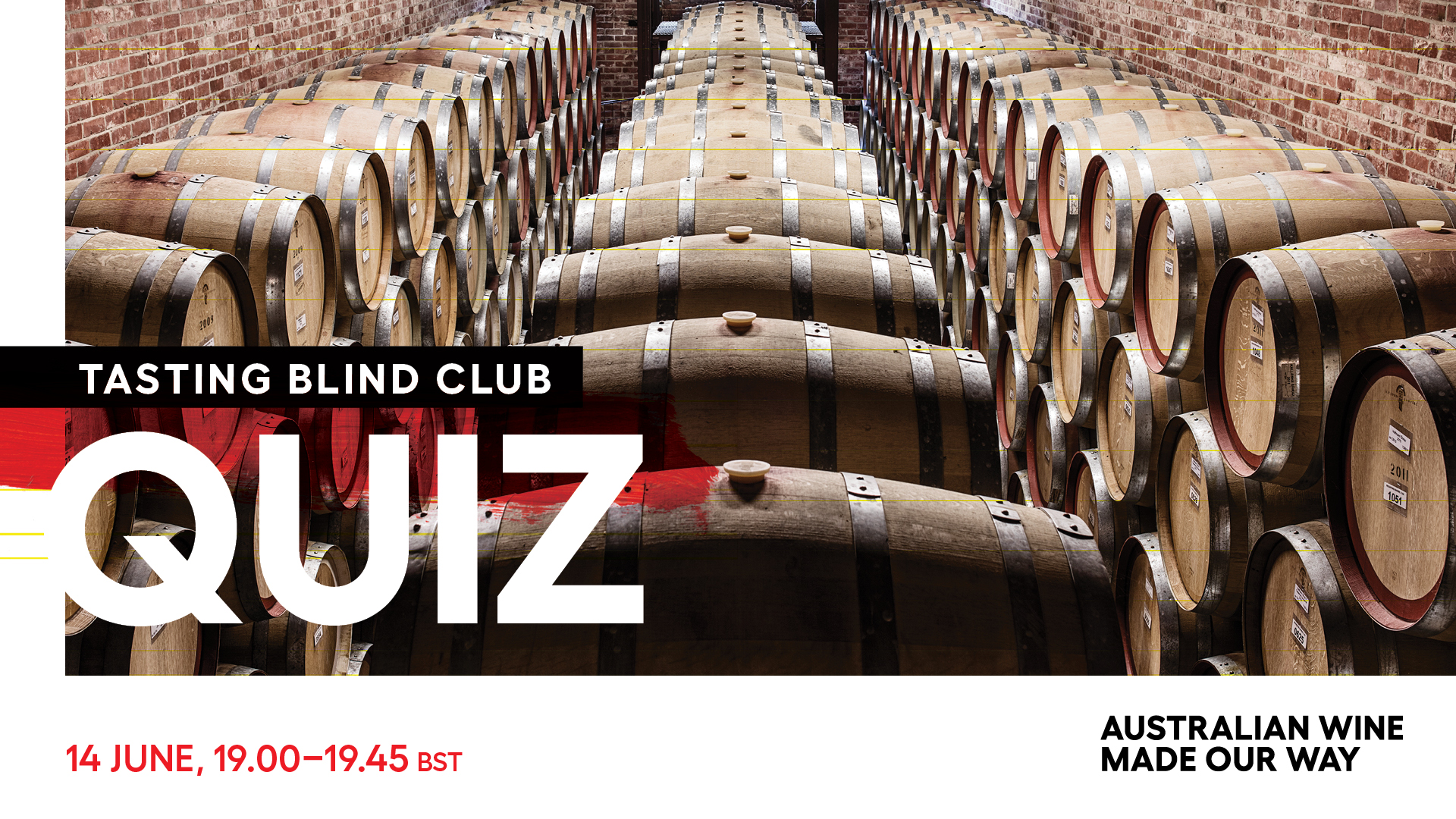 Aussie wine fan? WSET student? General wine geek? If this is you, then look no further!
Wine Australia's Emma Symington MW will be your quizmaster, taking you through four rounds of questions. Tune in from home, pour yourself a glass of Aussie wine, get your thinking caps on and have some fun.
There will be four rounds of questions, with ten questions per round. For the first two rounds, have a look through our Australian Wine Discovered Facilitator Guides for alternative varieties and Yarra Valley. Emma will be basing the questions on information contained in these guides. The second two rounds will cover other aspects of Australian wine as well as a 'mixed bag' of questions more broadly across the world of wine.
This online quiz is perfect for wine students preparing for their WSET, MW or Court of Master Sommeliers exams, but anyone from the trade is very welcome.
The quiz will take place on Zoom and it will last around 45 minutes. We will send you a link to join the session, simply click this link at or just before 7pm.
Emma will go through the answers at the end, and we're trusting you to mark yourselves. The three participants with the highest scores will each win a bottle of premium Australian wine (UK addresses only).
Australian Wine Discovered provides information, tools and resources to discover and share Australian wine. It's all you need to know about Australian wine in one place, it's free to use and completely flexible. Australian Wine Discovered covers key regions, grape varieties and topical themes such as old vines and sparkling wines, and offers everything from regional overviews and winery case studies to the latest innovations and research. With comprehensive guides, powerpoint presentations, images, maps and videos, it's a great resource whether you're training your team, preparing for an event, researching, or continuing your wine education. Please visit www.australianwinediscovered.com
For more information and to register, please visit: https://www.eventbrite.com.au/e/tasting-blind-club-quiz-june-2021-tickets-154189367549