Gerard Basset sadly lost his battle to cancer of the oesophagus on 16th February. A member of the Circle, Gerard was a well-known and well-loved figure in the world of wine holding prestigious titles including Master of Wine, Master Sommelier and the World's Best Sommelier.
Beyond his titles, Gerard was a kind, humble and generous man. He was a mentor to many aspiring sommeliers and inspired a generation of sommeliers, wine communicators and wine students throughout his 40-year career in wine. He is survived by his wife Nina and son Romané.
Fellow CWW Members pay tribute to, whom many consider, the world's favourite sommelier.
"One of the many things that was so remarkable about Gerard was his combination of modesty and pride. Personally unassuming, but how great was the drive that led him to acquire every qualification going. He was the consummate professional, but, unlike some sommeliers, neither pompous nor patronising. On the contrary.
What I remember with the greatest affection is the party at which he received the Decanter Man of the Year award. His speech consisted of identifying every one of the guests – and there were a lot of them – and saying of each what he or she meant to him. It took a long time for him to get round the room, perhaps a bit too long, but his insistence on making a personal connection with every person who had come to honour and salute him was touching indeed.
He was far too young to be taken from us, and will evidently be missed by thousands in all parts of the world."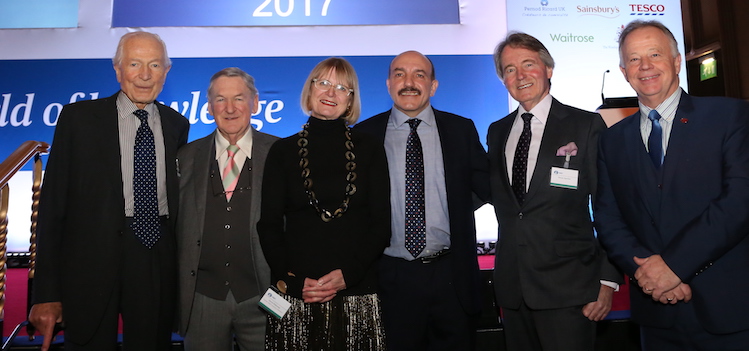 "Quite apart from being the Best Sommelier in the World, Gerard is the only person in the world who is a Master of Wine and a Master Sommelier, both of those qualifications requiring years of work, but he didn't think that was enough so he did an MBA, an MSc, and he was made an OBE. So I think he has more letters after his name than anybody I know!  
The one set of letters after his name that will be mourned rather than admired worldwide is RIP. This exemplary man of wine, one of the wine world's most loved, as well as highest-achieving, died at home after a long stint in hospital following the greatest, and most unwarranted, trial of his life.   Gerard will be remembered for his charm, his modesty and his determination to share the pleasures of wine – not just the grandest wines but his latest discoveries."
Jancis Robinson
"As many others will no doubt attest, Gerard was the humblest, kindest person I have ever met in the world of wine and it was those qualities combined with such great knowledg and experience that made him universally admired. He was the single-most inspiring person I have ever me. But let me tell you just two stories to make him human for anyone who never had the pleasure of knowing Gerard: how I met him and how he relentlessly twisted my arm for five years!
I first met Gerard in 1995, just months after he opened up the first Hotel du Vin in Winchester with Robin Hutson. On behalf of WINE magazine, I had challenged 12 grandes marques to produce Champagne with a minimum of 100g of residual sugar, a style not seen since the last days of the Tsars, and when 12 chefs de caves  walked through the doors of his fledgling Hotel du Vin, Gerard was so delighted that we were friends for life. He knew them, of course, but you do not see them in one place at the same time these days, let alone 27 years ago when so few of them travelled or were even known, and there they were, at the Hotel du Vin, pairing Champagnes that did not exist with exquisite canapés, foie-gras and desserts. Of all the comments made that day, Gerard's was, as ever, the most practical: "Compared with Sauternes and other great botrytis wines, demi-sec makes a less than satisfactory accompaniment to many desserts, but it is difficult to sell Sauternes at the end of a meal. For many diners, it is just too much even to contemplate, whereas a glass of double-doux, as we have here, would not just complement the sweetest desserts, but would be refreshing and uplifting.
Gerard had been trying to win the World Champion Sommelier title since 1985. He did not enter every year, of course, and as many tributes have noted, he found the competition got harder each time he entered. It got harder not only because the subject was changing, broadening and deepening, but also because other serious competitors were coming from more and more countries. He employed a number of different strategies to ensure that he would be more prepared than ever, and one of those strategies was to twist my arm for a PDF of Wine Report months before its publication. Gerard was convinced that this annual snapshot of the world of wine would give him an advantage, but he did not need it in 2004 when he came second in the World Championship because he was unaware of its existence. He came second again in 2007 and was dismayed when he discovered that Wine Report 2009, published in 2008, would be the very last edition. He told me his "advance copy" of Wine Report was invaluable in his preparation for the competition, but it evidently was not because in 2010 he won the title. All he needed was perseverance and Gerard was master of that."
Tom Stevenson
"An incredibly kind and generous gentleman. Gerard and I had the opportunity to get to know each other better during the two week OIV Marketing course at UC Davis. It was two weeks of California summer fun, professors, bicycles, and house parties. So glad to have that memory."
Marisa D'vari
"Rarely in our life (if we are lucky) do we have the chance to meet a person like Gerard Basset, and I was lucky. The generosity of Gerard, his great human quality, the right word in each situation along with his knowledge of the world of wine made him a unique person.
He fulfilled all the goals that he proposed to himself, fought and won each contest, which not only brought him more glory but more humility. As one renowned Spanish sommelier, Josep Roca, said, "A legend is born. In one of his many pieces of advice, he wrote to me once: 'Do not make it too important and too imperative in your mind that you pass the exam.  What I mean is don't make it a question of life or death (we all do a bit of that), if not it will put enormous stress on you and you will not perform well.  Instead, take it as a fun challenge and 'Enjoy! Enjoy! Enjoy!'"
María Laura Ortiz
"Dear, dear Gerard….An open heart, an inquisitive mind, a voracious appetite for knowledge, which he shared as widely as the 24 hours in the day allowed.  He will have touched so many people's lives, this loveable, almost – but not quite – Englishman, who was probably very close to understanding the laws of cricket. God bless you, mon vieux mec."
Oz Clarke
"Gerard Basset served on the judging panel of Australia's Wine List of the Year for a decade since 2009 and China's Wine List of the Year since its inception in 2013. He was a rigorous and thoughtful judge with a clear vision of what made a great wine list. 
We bonded over the love for our dogs, his Malmsey and my Fling: he wrote of the pride he took in the achievements of Romané; while his closeness to Nina was palpable.
I have two enduring memories of the 2005 Barossa Shiraz Alliance: a magical evening in the Eden Valley bush lit up by a magnificent bonfire accompanied by superb food and wine; and the conference lit up by a speech from Gerard Basset.
In summing up Gerard, it is entirely appropriate to quote Hamlet: 'He was a man. Take him for all in all. I shall not look upon his like again'."
Peter Forrestal
"Despite his numerous achievements both as a sommelier, writer and business man – Meilleur Sommelier du Monde 2010, Master of Wine, Master Sommelier, hôtelier – a founder of Hôtel du Vin and the Terra Vina in the New Forest near to Southampton – there was no side to Gérard. He was a great guy, modest and always friendly.
Through the Decanter World Wine Awards I have particularly fond memories of Gérard and a real appreciation of his qualities. He became one of the Co-Chairs of the awards in 2017. Part of his role was to offer advice to a tasting panel when deadlocked over what to award a particular wine. Occasionally my Loire panel would be unable to agree over a wine. It was never acrimonious but we felt the need for another opinion. Gérard was always great. Despite his accomplishments he was treating us entirely as equals and not seeking to impose his judgment on us – leaving us to make the final decision but offering always very useful and helpful guidance.
Our sincere condolences to Nina and family."
Jim Budd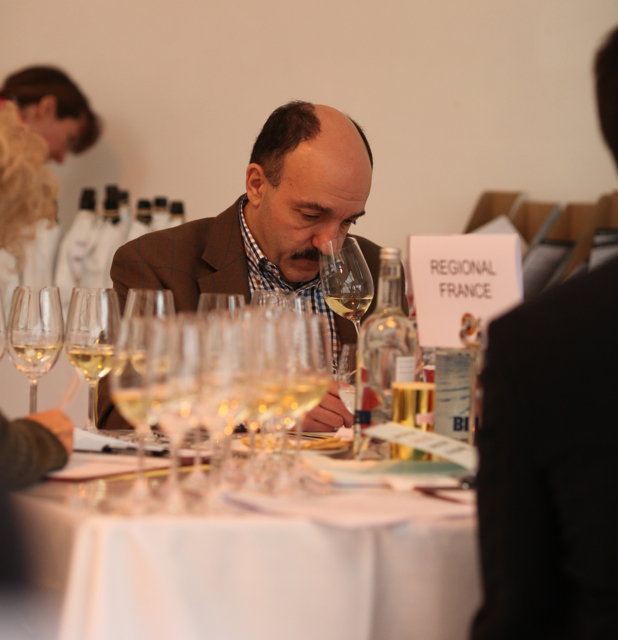 "I last spoke to Gérard on Christmas day. We had been supporting each other as fellow cancer sufferers. After that, I could only communicate via Nina. On January 6th I had a message from her stating that he was still staying positive but that was the last communication before his untimely death. This was typical of the man and such a pity that his cancer took him so rapidly. He was a great ambassador for the world of wine and his knowledge was deep and prolific. He was an example to young people entering the trade, and latterly a credit to The Circle of Wine Writers, but the outstanding memory I have of him was his modesty and dignity, a characteristic not widely attributable to many other leading lights in the world of wine!"  
Neville Blech
"I never knew him well, but Gérard was always so extraordinarily respectful of my knowledge on Jura and on Savoie, and if ever I met him (I knew him best from a fascinating and hilarious seminar he had delivered about the work of a sommelier for the Association of Wine Educators), he always mentioned that he must learn more about these regions, if only he could find the time. Such a humble man.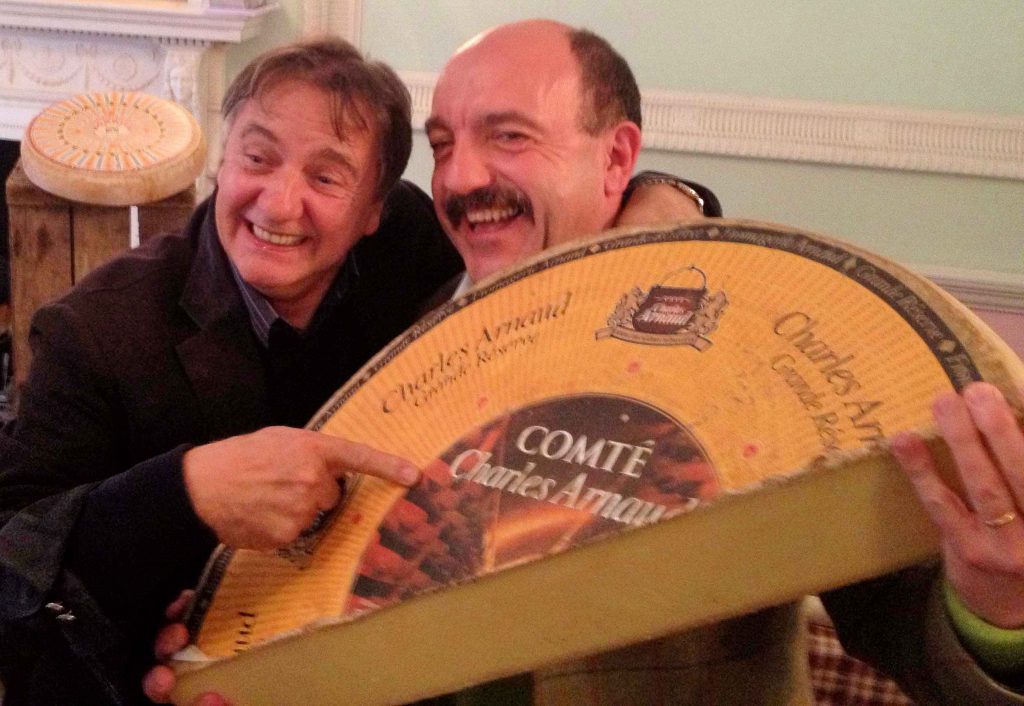 In the middle of the month I was running my first Kickstarter fundraising campaign to help publish my book Jura Wine in 2013 out of the blue, late one evening, I received an email from Gérard. He apologised that he had only just heard about the campaign and of course he wanted to support it and would I mind if he circulated the information around all the sommeliers he knew in the UK as he thought the book would be so useful for them. I started walking on air. And then, just casually, he asked me if I knew his very good friend Raymond Blanc, who of course is from the Franche-Comté region of which Jura is part, and did Raymond know about the campaign? If not, could he introduce me personally? At the time, I had Raymond in mind and was hoping to persuade him to write the foreword to the book, but I didn't know him personally and here was an unsolicited offer for the most personal of introductions. I was bowled over by Gérard's thoughtfulness.
Soon after, he came to my seminar at the first London Jura wine trade tasting, knowing Raymond was hoping to show up too. They were close friends as the photo shows. What joie de vivre he had."
Wink Lorch
Gerard's memoirs are being published through the crowd-funding platform Unbound, where any additional donations will be put towards a scholarship fund managed by Gerard's wife Nina. Please support the cause here: https://unbound.com/books/gerard-basset/