Amanda Barnes appreciates a new acacia-aged, lobster-friendly take on the Languedoc classic.
Picpoul is a summer classic: fresh, breezy, zingy and tantalisingly cheap! This regional speciality from the Languedoc is renowned for its excellent value and ease of drinking, offering a high acidity, fresh and a mouthwatering glass of wine which works excellently with the local oysters and seafood. These are wines to drink young and drink fast.
But Ormarine, a co-operative and the largest producer in the region, has just launched a new Picpoul wine which will challenge these conceptions — its 'icon' level Acaciae. Developed in collaboration with British Master of Wine Iain Munson, who is the flying winemaker for Maison Jeanjean, this is a Picpoul designed to be enjoyed over years.
"Picpoul does have an ageing potential when it is matured in a certain way," explained Iain, who has been working with Ormarine for several years on the project and did his MW thesis on Picpoul de Pinet. "I did say in my thesis, in fact, that you should never make an 'icon' [oaked] Picpoul wine, but since doing years of trials with all different types of oak, I tried acacia wood — and it works really well."
The more subtle notes of acacia wood over oak don't dominate the rather restrained, nuanced grape variety of Piquepoul. In fact, one of the common tasting notes for Picpoul wines is acacia (although the flower). Green apples, hawthorn and fresh citrus are also common tasting notes, so powerful oak can easily cover these, which is why Picpoul is so rarely aged in oak.
"I've tried some oaked Picpoul wines but they are normally dominated by the oak," said Rosemary George MW, author of Wines of the Languedoc, at the tasting with several other wine journalists. "But I think the acacia adds a certain something here without saying 'wood' at all."
The wine spends just four months in 500-litre acacia barrels, which is what keeps the influence subtle. Several months on lees also gives a richer, rounder mouthfeel that makes this a much more structured wine which can work well with much bolder dishes, whereas unoaked Picpoul is far more suited to subtle dishes or as an aperitif wine. In order to demonstrate its food pairing qualities, our tasting was accompanied by a succulent half lobster from Bentley's in London which, drizzled in wild garlic butter, was ideal with the fuller-bodied Acaciae.
"This is a turbo-charged Picpoul!" Iain explained. "We wanted to add some complexity but still keep the essence of the Piquepoul grape, which is what you lose with regular oak."
I think the wine achieves this quite well. This isn't by any means the same as your ordinary Picpoul, but it does carry through that same savoury, tangy and saline, mineral style with racy acidity. It's a wine which is certainly aimed at a curious and knowledgeable wine crowd, and Acaciae will very soon be launched in the on-trade and by small, specialist wine retailers. There are only 3,000 bottles of the wine from this first 2020 vintage.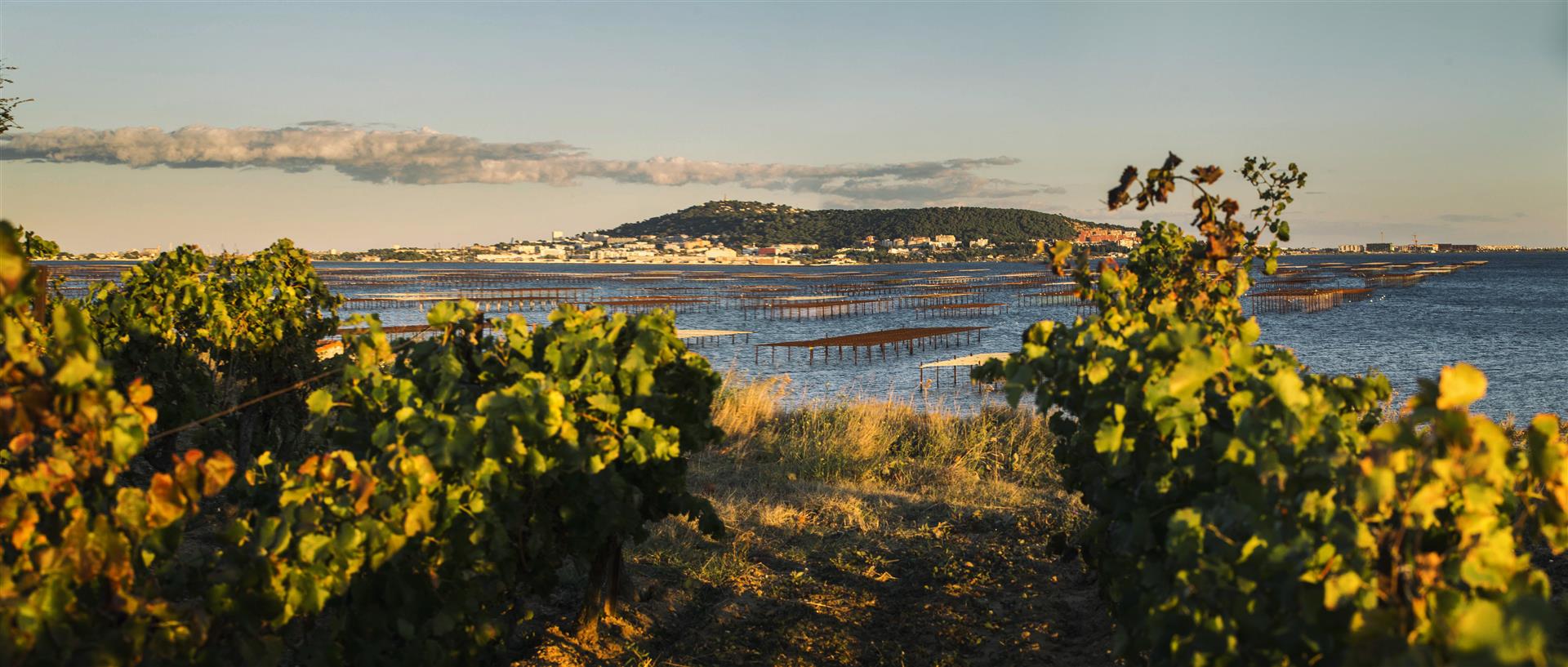 The main flagship of the co-operative is of course their Villemarin Picpoul de Pinet, which is sourced from 150 Piquepoul growers from an area of around 500 hectares. It is a classic in the region and also on the export market, showing all the typical and trademark characteristics of Picpoul: bright, citrusy and easy to drink. It is an ideal wine for oysters, which we were also sent from Bentley's, along with an oyster shucker and handy tutorial. "There's nothing better than having a glass of Picpoul with oysters right in the Languedoc," reminisced Iain. "You can see the oyster beds from the vineyards, so it really is 0km cuisine!"
This tasting certainly brought a taste of the Languedoc to us — the closest experience available at the moment to enjoy both the local wines and cuisines hand in hand. The Languedoc is a region that is brimming with innovation at the moment, and it's great to see innovation also happening regarding this well-established classic, Picpoul de Pinet. Acaciae is certainly not a wine for every day, but it's an interesting re-visioning of this classic and gives us another delicious excuse to put Picpoul on the table this summer.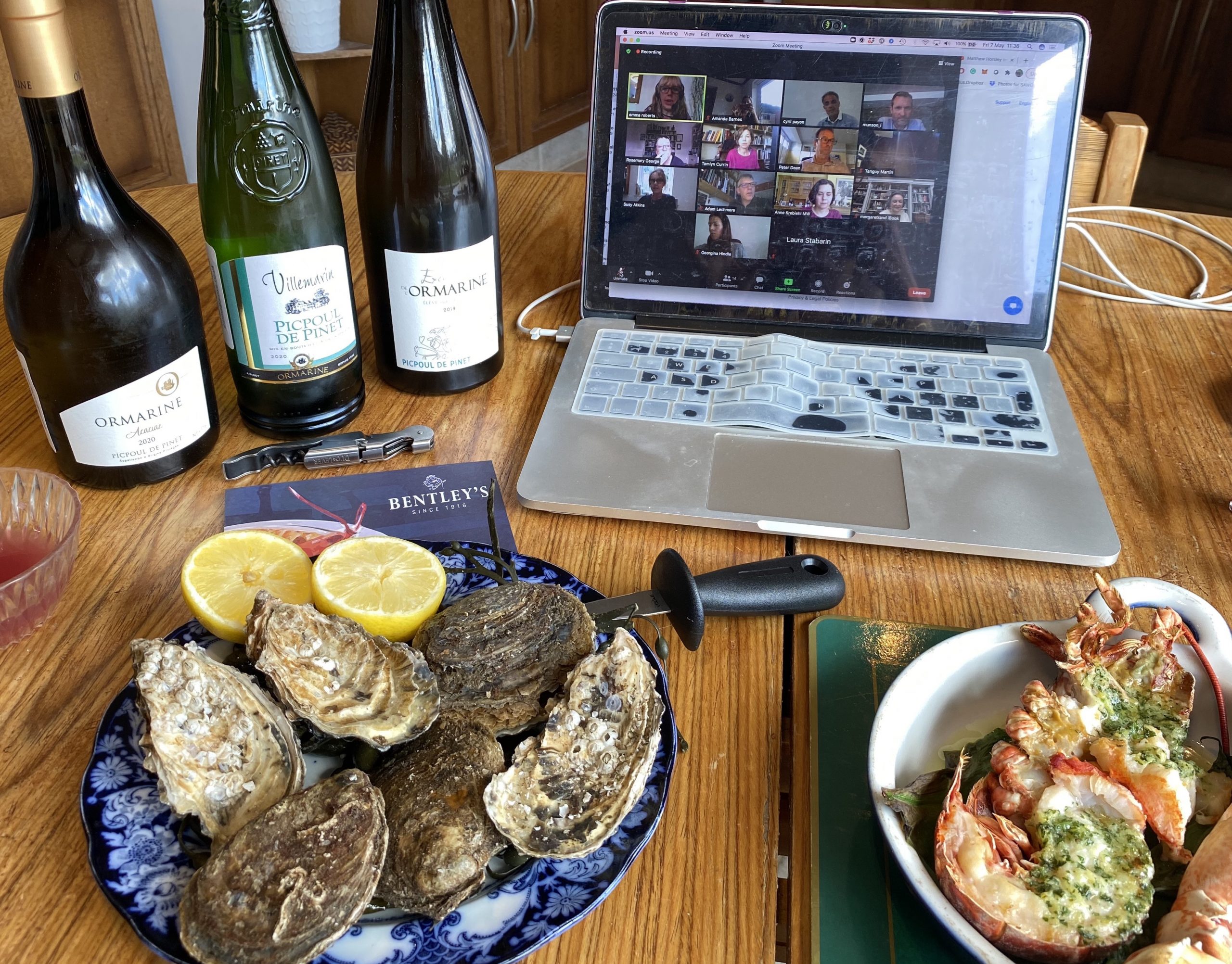 Villemarin Picpoul de Pinet 2020
This is a classic Picpoul with green apples and honeysuckle on the nose. A bright and spritzy fresh style with really crisp, mouthwatering acidity and a delicate finish. This is just calling for oysters! And as Iain said, it's an ultimate zero km wine, with the oysters right in front of you and vineyards right below.
Currently at Majestic, £8.99
Excellence de L'Ormarine Eleve Sur Lies Fines 2020
A richer, rounder style, quite tangy and saline with a lovely long finish. This wine spends several months on the lees and builds up much more complexity with notes of fresh pear, lemon verbona and sea salt.
Available in France
Ormarine Acaciae 2020
A savoury style which is made from a blend of acacia barrel-aged wine with some unoaked wine, and this gives it a really complex and interesting style. With notes of fennel, white pepper, lemon zest and a briny finish, it invites you to pair it with more complex seafood dishes. A Picpoul with a difference, and certainly one that will take most Picpoul drinkers by surprise but hopefully entice too.
Coming soon to the UK (€25)