Christopher Lecoufle is the Head Sommelier for Les 110 de Taillevent, a wine-focused restaurant which offers a benefit to Circle members and plenty of benefits to any wine lover as Amanda Barnes discovers on a visit there. 
There are restaurants that serve wine, and then there are wine restaurants. Les 110 de Taillevent is definitely one of the latter. Even the name plays on the importance of wine at this fine-dining French restaurant in Marylebone — which pours 110 wines by the glass. But that's not all, Les 110 de Taillevent has some 1,700 more labels resting in the cellar, and it even sets out its menu with dishes listed between a wide matrix of wine pairing suggestions.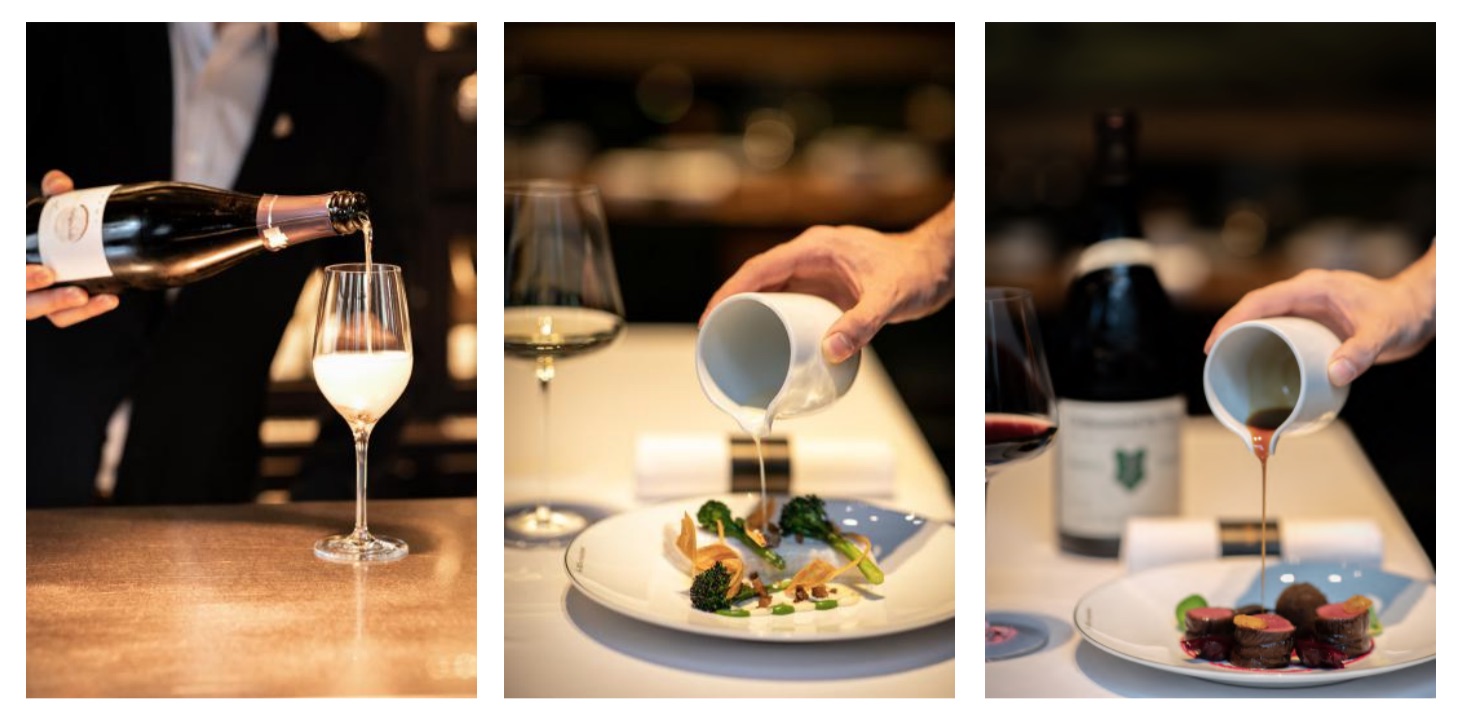 The enormity of the selection fortunately doesn't mean inflated prices, and a small glass starts from just £5 (£3 for a taster), which can be combined with an a la cartemenu or their tasting menu (at a very reasonable £65 for six courses). As someone who loves the challenge of a blind wine tasting game, I decided to let the team of sommeliers pull out a wine pairing of their own choice — and tell me what it was afterwards. A gauntlet I probably shouldn't have thrown down so easily, as the diverse collection in their cellar made the wines rather hard to guess! But all the more fun to taste.
There is a French-bias in the wine list and while it includes all the classics, the team has gone to special lengths to stock boutique producers, rare vintages and some hard-to-find styles. Beyond the French wine regions, there are also some eccentric Old World and New World wines that make the cut, with many older vintages too. It's rare to find a restaurant with a menu of wines by the glass that span so many decades, but Les 110 de Taillevent goes against the tide there too, with dry Jurançon 2005, Pomerol 1995 and Pedro Ximenez 1983 currently being served by the glass! The menu is also not shy of bringing in bottles from outside of the wine box, with craft cider, aged brandies and fortified wines all finding their place on the tasting menu.
Of course, to not talk about the food would be a disservice to the excellent cuisine. Innovative takes on French classics including artisanal Foie Gras (served with maple and blueberry, or quail escabeche) and Lobster bisque (served as a spelt risotto) would sate any Francophile; while some firm British influences — including sumptuous highland venison and fresh mackerel and scallop tartare (with mouthwatering grapefruit and miso garnish) — also come into play.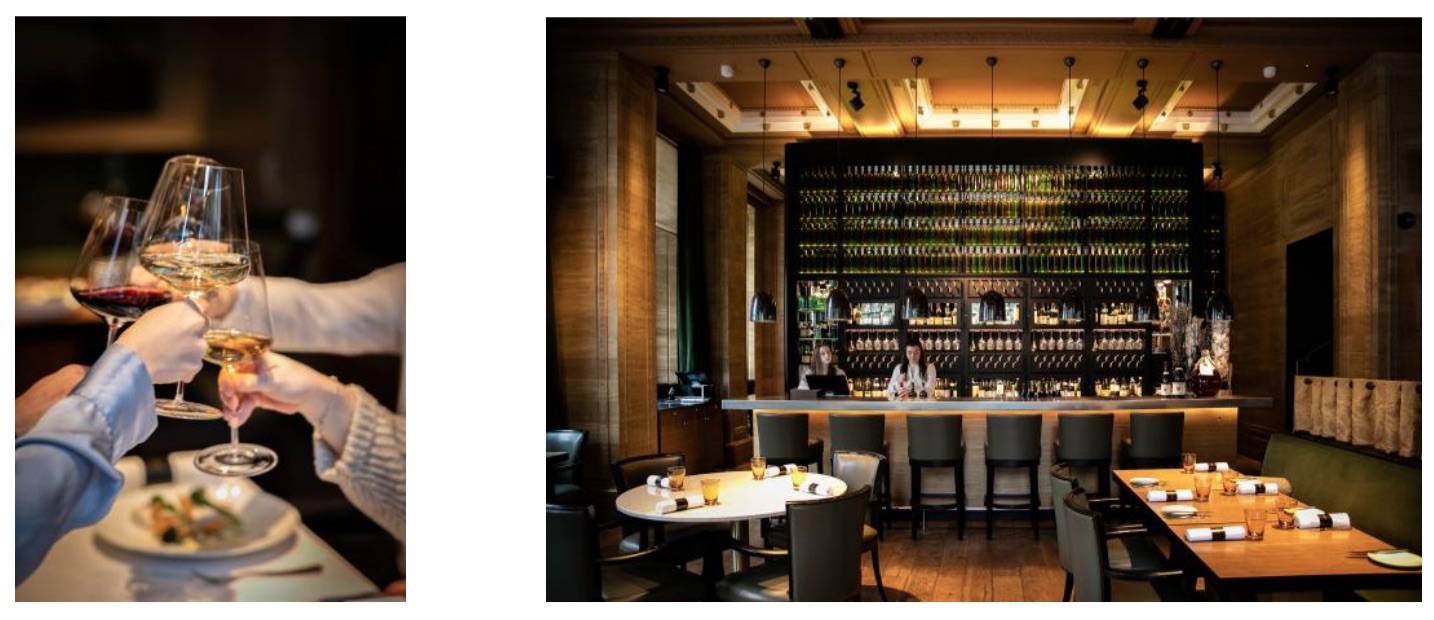 Although there are a handful of classics which stay on their fixed tasting menu (frequent clientele are quick to complain if they get taken off the menu!), the seasonal tasting menu changes every month with new creations concocted from local produce which is in season that month. These changes come hand in hand with a change of the menu of wines by the glass, something which Lecoufle seems to have an insatiable appetite for refreshing. Later this year in fact, he plans to have over 2,000 labels in his cellar — all hand picked from visits to the wineries and blind tastings with his team.
Les 110 de Taillevent certainly takes its wine and food very seriously, but — in a combination all too rare in restaurants today — they know how to have fun with it too.
Circle members have an exclusive benefit of no corkage fee for tables of 12 or more people at Les 110 de Taillevent. Les 110 de Taillevent is a client of Clementine Communications, a Friend of the Circle, and you can reach out to Clementine for more information. 
Interview with Christopher Lecoufle
From fireman to sommelier, tell us about your journey into the world of wine?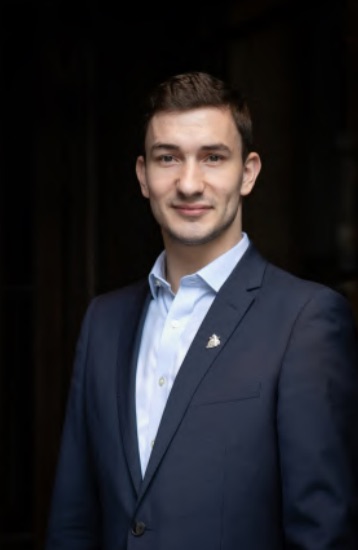 I started working in both hospitality and as a fireman at the same time, but I had to make a decision because both were very demanding on my time! So I chose hospitality and during my last year I started as a wine waiter for two years in Normandy, where I was born.
Then I went to Paris, and in Paris I met my first mentor Antoine Petrus and we spent two years working together and he was a very important to me. At the end of these two years, Antoine gave me the opportunity to study with him as a sommelier and I jumped at the opportunity and this is where my passion for wine really started.
As well as training in Paris, you also trained under the late Gerard Basset in the New Forest and have been at Les 110 de Taillevent since it opened in 2015. How do the British and French wine drinking market differ? How, for example, does the wine list from Les 110 de Taillevent in Paris differ to your choices for the London outpost?
When we opened the restaurant Les 110 de Taillevent in London there were 300 wine labels on the list and after the second year we really understood what the customer wanted from the list, and so we grew the wine list up to 1,000 different labels. And now the wine list is currently 1,700 different labels, and within six months it will be over 2,000!
Many customers are coming for French wine which is the DNA of our list, but about 40% are some of the other classics from all over the world and then we also have the discoveries of the team. I spent time in Italy last year and so now we have some very interesting wines from Italy. I truly believe that if you visit the winery and vineyard and have a great experience there you can transmit that in the tasting at the restaurant too. So it is also important my team knows the wines they are working with.
You have some real gems in the cellar of Les 110 de Taillevent, how do you go about selecting the wines for inclusion?
I mostly taste everything through blind tasting and if I see that there will be a window for me to play with a wine pairing then I put it on the menu. And for our selections by the bottle we look at building our line up for complete references.
We are constantly tasting the food in the kitchen with the chef to understand the product and see what he wants to do with the dish and then we build up the pairing like this. The idea is to understand the food of the chef and then we adapt four different wine pairings to suit it.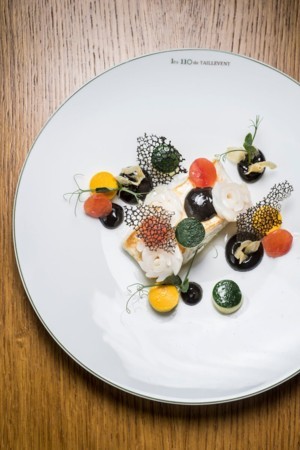 You have some very inventive pairings on the menu, including for example your chocolate cremeux with cranberry and apple paired with a traditional method cider. What is your process for pairing food with wine, and how do you 'think outside the box' as such?
The cider is because of where I am born, Normandy, and I need to share the place I live too! And my team goes with my own crazy path there! But with wine pairing I learnt from my mentor Antoine, because he said that you need to be really curious about wine and ask questions looking for different wines that work.
With food and wine pairing I try to show that the dish is one photograph and the four wine pairings are four different angles to look at it. So one pairing is the angle looking at the sauce, one the garnish, one the meat, and one the vegetables, for example. Each pairing is a different way of looking at the dish.
What are the wine trends that you see really emerging in 2020, and what will you be seeking for more of as you replenish the frequently changing wine list?
Wines from Normandy! [Laughs] I think what is different today is that there are now excellent wines being made from all over the world. Now everywhere you go there are fantastic red wines being made with an excellent potential for ageing. I think Spain for example has changed a lot, and Portugal is evolving a lot too. For me, I will be looking at the Iberian peninsula for the near future. And also Germany and Austria, because there are some really young and talented producers right now working there and I am really interested in their wines.
Find out more information and booking details on www.les-110-taillevent-london.com
Contact Andrea Warren for more information on booking a table with the Circle benefit