Keith Grainger heads to Sweden to receive a prestigious Gourmand Award, a couple of awards in fact, and shares his thoughts on the future of wine writing. 
The 2022 Gourmand Awards Ceremony took place from June 1st to 5th in Umeå, together with the International Food Symposium. I was delighted to receive an award, and also make two presentations at the symposium.  Umeå is in the north of Sweden and lies within the Article Circle, having just four hours of darkness in early June. I usually sleep with the curtains open but the experience here was very different. Typical February temperatures here reach a high of minus 2˚C, and drop to minus 13˚C or even lower.  Spiked snow boots are a necessity in winter, so I was perhaps glad that the event was taking place in June!  However, this city is vibrant with a strong food culture, exciting cocktail bars and a particularly well-stocked and busy Systembolaget store.
The event comprised mini round-table conferences, presentations of food and drink books and research, and the 2022 Gourmand Awards Ceremony, which was the 27th time this event has been held. In my first presentation, I discussed some common wine faults, particularly those that are on the rise. One of the most important of these is Lightstrike, which may result when white or rosé wines (including sparkling) in clear glass bottles are exposed to UV light. My advice is never to buy such a wine in clear glass unless it has been stored in the dark (this precludes the supermarket shelves)! 
My book Wine Faults and Flaws: A Practical Guide, which is published by Wiley, had already won a Gourmand Award. Following my presentation I also received a 'Best of the Best' award for Wine Production and Quality (co-author Hazel Tattersall), as the Best Wine Book for Professionals in the history of The Gourmand Awards. I was particularly pleased to receive this award in Umeå – the book is mandatory reading for the oenology course at the University!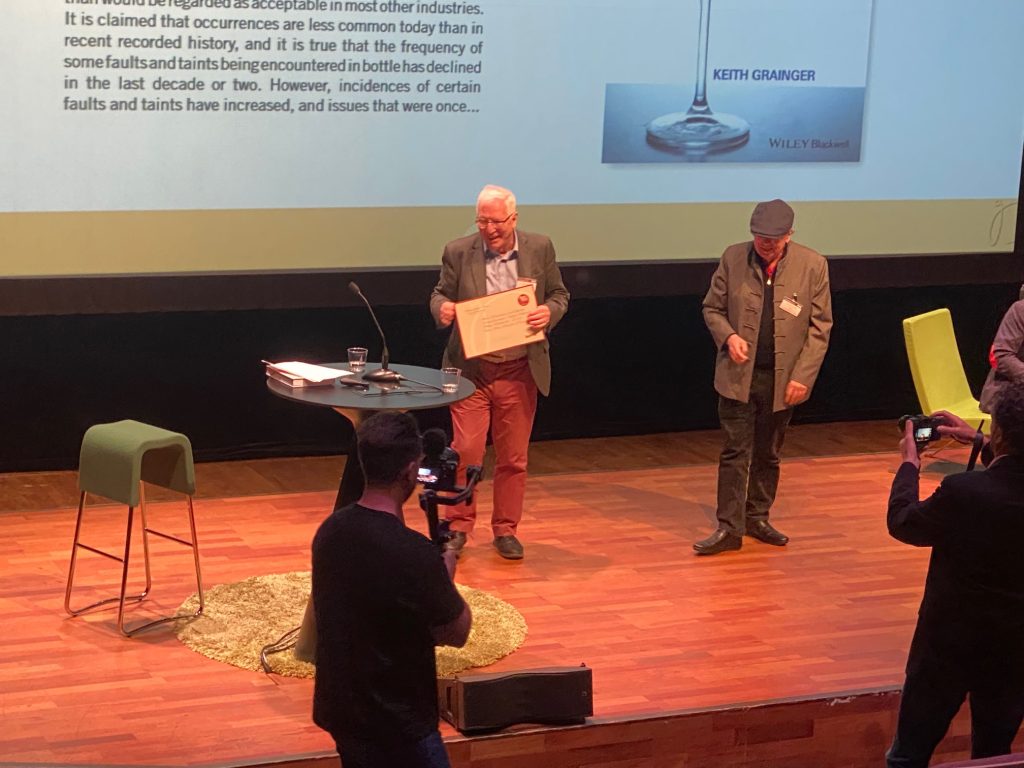 My second presentation was 'The Changing Face of Wine Writing'. One of the books that inspired me to begin a voyage of discovery in the wine world was the first edition of The World Atlas of Wine by Hugh Johnson, which was published in 1971. My early forays into wine merchants and off-licences were certainly like a tour of Europe – there were precious few New World wines available to the UK consumer in those days. But there were so many different bottle shapes and types, and I wanted to touch, smell and taste each one. Writers such as Hugh, Edmund Penning-Rowsell, André Simon and Cyril Ray explained all I could wish to know. Many wines were not great in those days, but they certainly had character, as did the writers, and the content was insightful and inspirational. Today, many writers are more interested in giving critical scores to wines they have tasted, and with inflation such scores are rarely less than 90 out of 100. 'Shopping lists' are commonplace, and fill many pages of wine magazines.
Of course, the future lies with exciting young wine writers. Amanda Barnes' book The South America Wine Guide is a beautiful work that is highly informative, entertaining, and a joy to hold. Amanda received the Gourmand Award for 'Best World Wine Book', which I was delighted to accept on her behalf in Umeå. This is the third award Amanda has received for this landmark work, adding to the John Avery Award at the André Simon Awards and Debut Drink Book of the Year at the Fortnum and Mason Awards. I presented Amanda with her award a few days later at the London Wine Fair.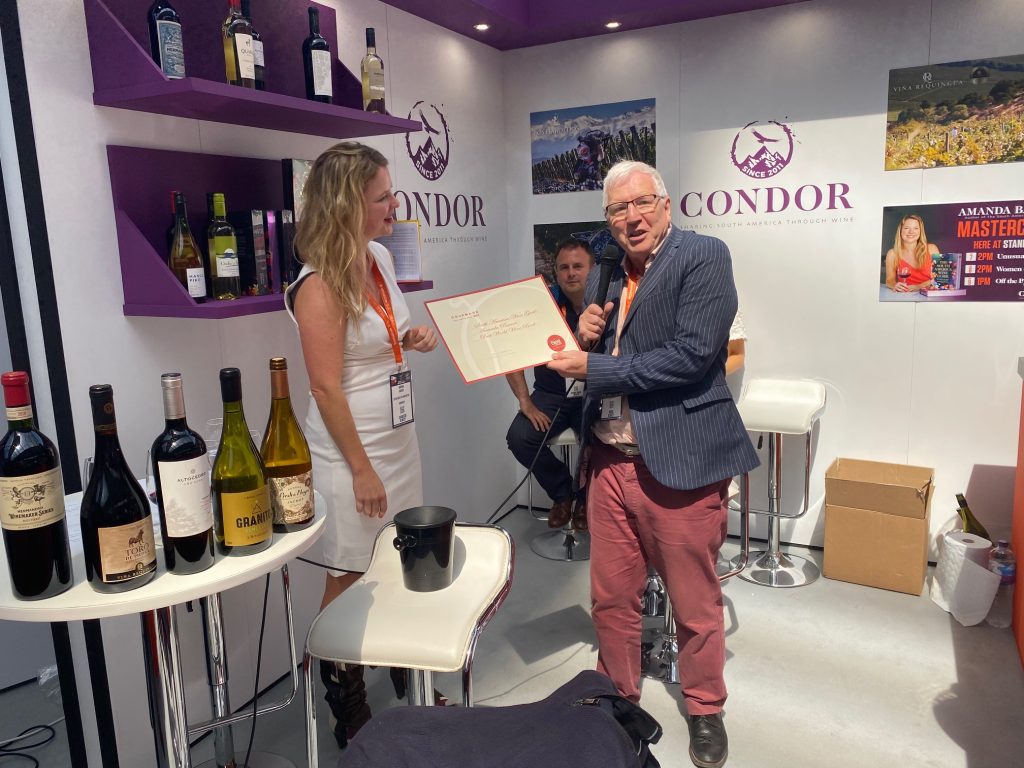 The award for Best Wine Books Publisher was won by Académie du Vin Library. Founded by the late Steven Spurrier, the company publishes both newly commissioned titles, and new editions of classic works. There used to be several UK based wine book publishers, but most of these have withdrawn from the market, so it is great that Académie du Vin Library are working so effectively and enthusiastically. And it's great news that the publisher has just announced that it is now distributing The South America Wine Guide. One of the many challenges of self-publishing is getting to the market – the amounts charged to authors by Amazon means that this channel is far from cost-effective to authors.
In his presentation on the topic, Edouard Cointreau lamented the decline in wine book publishing.  There are publishers of wine books whose readership is largely professionals, including researchers and academia. My own such books are published by Wiley. Some of their classic wine works include the 2-volume Handbook of Enology by Pascal Ribéreau-Gayon et al (third edition just published), Wine Flavour Chemistry by Jokie Bakker and Ronald Clarke, and Understanding Wine Chemistry by Andrew Waterhouse et al. Of course these are highly-priced works with a limited audience, but for those who think that such publishers are elitist, Wiley also publish the 'For Dummies' series of books, which include several Wine for Dummies titles.