Sue Eames shares the news of Rosemary George MW being made a Chevalier of the Ordre du Mérite.
We are very proud to share the news that the CWW President, Rosemary George MW, has been made a Chevalier of the Ordre du Mérite for her services to agriculture by the French Government. As Rosemary herself says, this is thanks to her writing about French wine for 40 years. The award will be formally presented to Rosemary during a lunch at the French Embassy in the UK early next year.
As many of you will know, Rosemary is based in London and the South of France and became an MW in 1979. She has worked in wine for 50 years, starting at the Wine Society, and became a freelance wine writer in 1981. A regular contributor to Decanter, Sommelier India and the Academie du Vin website, her recent focus has been on the huge developments in the Languedoc, via her blog www.rosemary-george-mw.com. Rosemary has written 14 books including three on Chablis, another on the South of France and most recently Languedoc, and then Roussillon.
To give you an idea of the importance of this Award, I wanted to share a few details about the French Honours system. The Ordre National du Mérite was created in December 1963 when the French Honours system was reformed, and is complementary to the long-standing Legion d'Honneur. Its main aim is to reward individual success, innovation and dynamism that contribute to the 'glory of France' and it is awarded for outstanding work in the Arts, Agriculture and Technology sectors. There are currently more than 180,000 members across the three grades of Chevalier (82%), Officier and Commandeur and 50% of these are women. Being made a Chevalier is always the first step with the other grades following on.
Huge congratulations to Rosemary on receiving this great honour.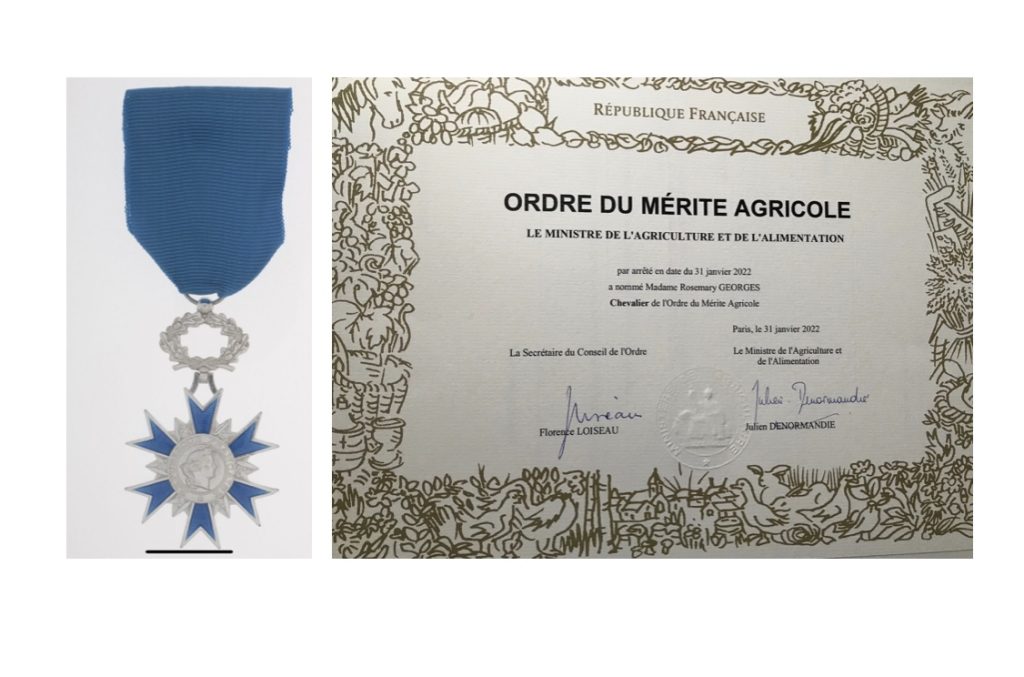 Photos by CWW Member Carla Capalbo