Jancis Robinson has launched the wine glass to end all wine glasses. In collaboration with British designer Richard Brendon, The Wine Glass was designed in response to an everyday frustration of Robinson's.
"I was looking for the perfect wine glass," says Robinson. "I love white wine as much as red and have never understood why white wine glasses are routinely smaller than those designed for red wine. White wines can be just as complex, and just as deserving of what you might call aroma enhancement as reds. It just seems so obvious and sensible to have one single wine glass for all three
colours of wine – especially when so many of us are short of storage space.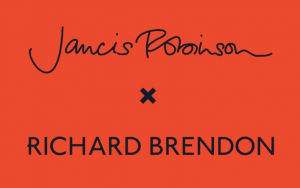 "On my travels around the world of wine, it has become really noticeable in the last few years that producers of champagne and other sparkling wines, as well as those making sherry, port and other fortified wines, want their precious liquids to be appreciated in just the same way as table wines."
Together with Brendon, Robinson designed one glass with particular requirements to meet the needs of all categories of wine and offer a tasting experience par excellence.  "It had to be made of almost gossamer-thin glass, so as to put me in as direct contact as possible with the wine itself," she continues. "The stem had to be tall enough to allow me, and men with rather bigger hands, to swirl the wine comfortably, without affecting the wine's temperature. I wanted a harmonious curvature that would maximise the wine's surface area when the glass was filled with a typical 125ml pour, yet leave room above in which the all-important aroma would collect. The opening had to be big enough for the biggest of noses, yet considerably smaller than the maximum circumference of the bowl – again to encourage the aroma to linger. And for pragmatic me, it had to be dishwasher-friendly,
yet had to have a stem sturdy enough to withstand robust handling and constant use."
Find out more about The Wine Glass online.
Harrods are the exclusive stockist for this collection.