What a superb evening members were treated to on Monday (9th December) at the Circle Christmas Party courtesy of Chris Stroud and New Zealand Winegrowers. The Penthouse at New Zealand House was buzzing as 100+ members, guests and our many friends in the trade enjoyed 16 wines from 12 different varieties and styles, complemented with delicious canapes by Circle member Roger Jones (plus Sue and the team at The Harrow at Little Bedwyn) and magical views of the city skyline. Spirits were high and so were the decibels, great fun…
The evening went off seamlessly – the majority of guests arrived by 7 pm, as they had been kindly asked, so everyone could whizz up the 17 floors by lift and then walk the last few stairs to The Penthouse – to be greeted by an amazing view of the London skyline at night and the choice of bubbles (either Hunter's MiruMiru Brut NV or Aotea Methode Traditionnelle NV) before moving through the wines of their choice.
Speeches were made, albeit brief as there was catching up to do and wines to be enjoyed. Chris welcomed everyone, reminding us that we were celebrating the 200th anniversary of the planting of the very first vines in New Zealand and Rosemary replied, in her presidential role, thanking our generous hosts, New Zealand Winegrowers plus the producers (the wines shown on the night are listed below). Thanks were also given to Roger Jones who produced, and his team served, what seemed like a continuous and delicious selection of the canapes which kept everyone fuelled during the evening. Glass & Co were also thanked as they provided their elegant glasses for the event, as well as doing so at Circle events throughout the year.
Thanks to donations from members through the purchase of their tickets the Circle will make a donation of £400 to the charity nominated by New Zealand Winegrowers was The Connection at St Martins in the Field which is a charity helping London's homeless – which we are sure you will agree is a very worthy cause.
With the iconic New Zealand House due to be refurbished over the next few years, this will be a party of good memories in a number of ways.
Happy Christmas!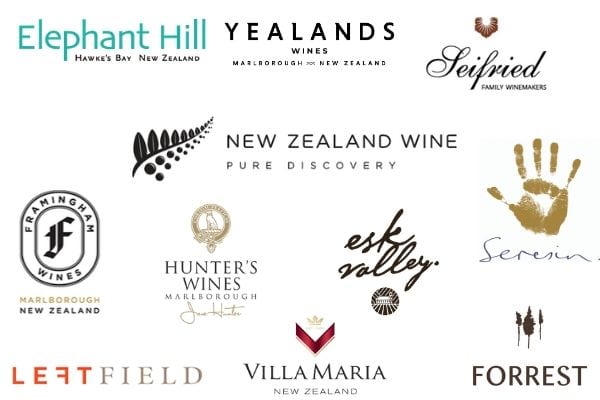 The excellent range of wines from many different grape varieties provided on the evening were:
Sparkling:
Hunter's MiruMiru Brut NV, Marlborough  – fresh creamy bubbles
Aotea Méthode Traditionnelle NV, Nelson – a little riper and more rounded than Miru Miru
White:
The Doctor's Sauvignon Blanc 2018, Marlborough
Yealands Estate Single Vineyard Sauvignon Blanc 2018, Marlborough
Yealands Estate Single Vineyard Gruner Veltliner 2018, Marlborough
Villa Maria Pinot Grigio 2019, East Coast
Villa Maria Sauvignon Gris 2019, Marlborough
Esk Valley Pinot Gris 2019, Hawkes Bay – lightly spicy rounded fruit on the palate
Seresin Estate Chardonnay 2016, Marlborough
Rosé
The Doctor's Rosé 2018, Marlborough
Red:
Villa Maria Private Bin Pinot Noir 2018, Marlborough
Framingham Pinot Noir 2017, Marlborough
Seresin Estate Noa Pinot Noir 2014, Marlborough
Esk Valley Gimblett Gravels Merlot Malbec Cabernet Franc 2014, Hawke's Bay
Left Field Malbec 2017, Hawke's Bay
Elephant Hill Syrah 2016, Hawke's Bay