Alistair Morrell explores the many parallels between cider/perry and wine, which he feels in its purest form should certainly not be bracketed together with beer. Nevertheless, the process of keeving keeps its unique. Alistair's presentation to the Circle on the subject can be found on YouTube.
When the Cider Is Wine trade alliance was launched at the end of 2018, it raised eyebrows with some because, so the thinking went, cider is cider and wine is wine (and never the twain shall meet).
Yet cider is indeed wine, both in a dictionary sense and, in its purest form, literally: 100% apple and/or pear cider is made exactly like wine, made once a year from nature's bounty, and is redolent of locality ('terroir' to use a winemaking term), the varieties used, the land where the fruit is grown, its climate and the skill – and passion – of the cidermaker.
The often jaundiced view of cider in part results from the fact that, unlike wine, there is no global definition of what cider is: in the UK a drink can be called 'cider' if it contains just 35% apple or pear juice, all of which can be from concentrate (from pretty well anywhere). In other countries the juice content runs from 0% (truly) to 100%, and every point in between. Most UK mass market ciders follow the 35% definition and are focused on the profit that can come from volume production and homogeneity. In that sense, they are positioned as direct competitors to beer (and not very successfully at that). Cider market share, according to its own industry body, the National Association of Cidermakers, is in a decade-long decline, which shows no sign of abating.
Whilst cidermakers continue to ape beer producers, this is a situation that's unlikely to change. Thereby hangs our first insight – why is cider associated with beer when in actual fact its history, method of production and producer culture is one much closer to wine?
Ciders exclusively fermented from apples and pears, not from concentrates – the definition applied by Cider Is Wine's protocol – have a number of attributes which define them as wine, or at least wine-type alcoholic drinks.
Vintage matters
Such ciders and perries are typically harvested just once a year, like wines. The vintage resonates through the resulting drink with makers being able to describe the influences of a particular season and how it manifests itself in the glass.
For example, if we take Andreas Sundgren from Brännland's cidery in the north of Sweden, where he makes Europe's only known naturally cold ice cider, he would reflect on the contrasting fortunes of 2017 and 2018.
2017 was cold and hard, which you might immediately think desirable for a product like ice cider. Yet that doesn't mean that the fruit can be in any type of ripeness before milling and pressing. The fruit still has to be at optimum ripeness in order for it to properly express itself. The 2017 vintage selection meant that holding your nerve for picking late was key to producing what turned out to be one his most elegant vintages, set to age for many years.
Remember the long and hot summer of 2018 in the UK? It was no different in Sweden, with temperatures of 30ºC in the height of summer, despite Brännland's position 600km north of Stockholm! As a result, the 2018 Brännland IsCider is brim-full of ripe apple fruit and lower acidity – delicious and yet firm through to the finish.
So vintage matters as much for ciders that are made like wine, just as it does for wines made from grapes!
Fruit
Research is inconclusive about how many apple varieties there are. Reports suggest anywhere around 7,500, but also as many as 60,000. Whatever the true number, varieties produce different flavours and taste profiles, just as they do with grapes.
There are two distinct classes of apple and pear fruit: so-called cider- or perry- making fruit and dessert fruit. Either type can – and does – produce ciders and perries.
The dessert fruits have names that we all know and see in greengrocers and supermarkets – Cox, Russet, Bramley. The cider-making varieties have far less well-known names, although some may have heard of Kingston Black, Dabinett and Yarlington Mill, to give just three examples, and these cider-making fruits are themselves divided into classifications: bitter-sharp, bitter sweet, sharp and sweet. (See link to Andrew Lea's cider document)
Orchards
How to make good wine? Most winemakers would say "give me good, clean, ripe fruit!" Frankly, it's no different for cidermakers and really all good 100% juice cidermakers will wash and clean their fruit so that it goes through the milling (called scratting in cidermaker parlance) and the pressing process clean. They will also go to lengthy efforts to remove damaged and bruised fruit. Winemakers do the same – the best winemakers select fruit carefully ensuring no rot or damage before crushing and pressing.
Fermentation
There are differences of opinion on fermentation in the 100% juice cider and perry world. Some champion cold fermentation, as in the wine world, with reasonable and scientific justification. Simon Day, winemaker and cidermaker of Once Upon A Tree, typically favours cold ferments with the idea of retaining aroma and freshness as much as possible.
On the other hand, Mark McGill of Abel in Nelson, New Zealand, again a wine and cidermaker, proposes that cold fermentation restrains the fruits and so lets his ferments 'rip', refusing to control ferments, declaring that the natural acidity within the apples and pears that he uses provide more than enough freshness.
Both produce stunning ciders!
Yeasts are another area of contested use. Many producers use cultured yeasts, often taken from the wine world, although there are increasing numbers moving towards wild yeast fermentation which chimes with consumer interest and demand. A trailblazer in this regard is Welsh Mountain orchards – the highest orchards in the UK and much admired by top chef James Martin (his favourite cider). Their natural approach encompasses native wild yeasts, with no filtration or pasteurisation, and no added sulphites.
Keeving
The unique-to-cider process that sees the juice starved of the nutrients required for fermentation is known as 'keeving'. A pectin gel is allowed to form on the surface of the fermenting juice, causing the yeast activity to slowly come to a full stop. This leaves the resulting cider having a degree of natural residual sugar, lower alcohols and richer colours and texture.
It's a common process in Northern France – Brittany and Normandy – however there are few practitioners in the UK. The most likely reason for this is that keeving is a meticulous and risky production method with the process easily ruined and the cider lost, which means that many cidermakers are not motivated to carry it out because, certainly in the UK, the cider market is the creation of volume-led economics. However, its results, when carried out well, can be stunning.
Ageing
Whereas mass-market ciders are rarely aged and essentially produced all year long, ciders made from 100% apple juice are aged to allow the tannins to soften and the acidities to round off, with further ageing carried out in oak barrels, like wines, as well as in-bottle.
Playtime
Here is where the similarity with wine may diverge. Cider can ferment on Pinot Noir skins, as a processing aid, not an ingredient (like Once Upon A Tree Dabinett Pinot cider). An important definition needs to be made here, because the Pinot Noir skins had all the juice pressed out of them before having the muscular Dabinett apples vigorously fermented on them. This sort of experimentation is rather looked down upon by the wine world.
As the industry seeks younger consumers who have whole repertoires of drinks and wide selections available to them, maybe this is an area of innovation and creation to be looked at from both sides.
Alcohol consumption
As the alcohol industry faces a new generation of drinkers, one that seems somewhat indifferent to alcohol and whether it should, or can, play a part in their busy, tech-filled lives, then these 100% fruit content ciders offer the would-be wine drinker the opportunity to drink less alcohol, but have a very similar artisan experience: there is possibly innovation for both in here too.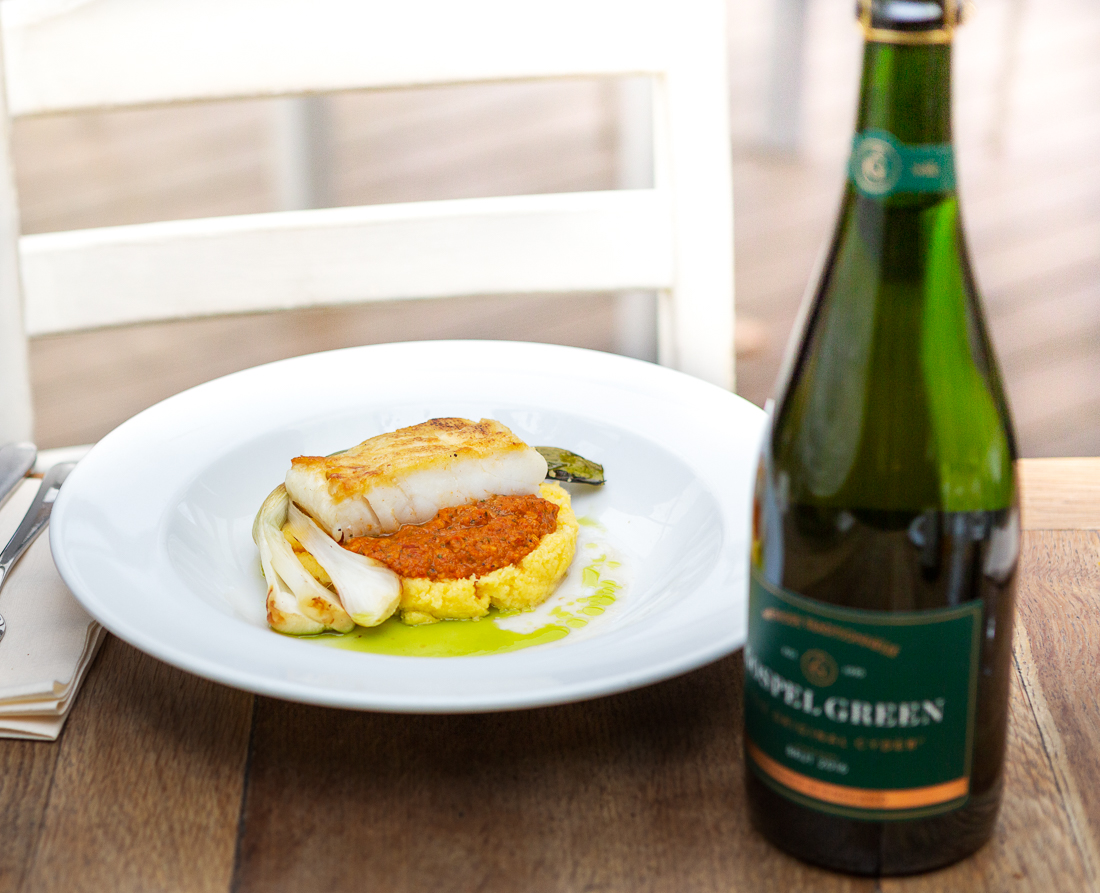 Food matching
Appreciating ciders is not just about a simple analysis of how technically outstanding the cider is from a cider expert's perspective. It has to include a wider appreciation from those who have knowledge about the whole area of food and drinks – the universe of the 'finer things in life'. In this, ciders and perries have to be deemed a contender – and yet are currently much under-rated and under-exposed. 100% fruit content ciders take real craft to produce, a craft which has been practised and valued over the centuries, and even millennia, by different dynasties and cultures. Indeed, in the late-19th century, the Bulmer family went to Champagne and replicated a cellar for ciders made in exactly the same way as champagne, back in Herefordshire, in Ledbury – now the Cider Museum. Its creation and investment is testament to the embedded history of the products.
Again, today, new pockets of appreciation are springing up where visionary chefs will pair ciders and perries with high level dining, as well as food and cider-matching events: 'M' Restaurants, and Michelin-starred Coworth Park and L'Ortolan restaurants, amongst others, being examples.
Food matching 100% fruit content ciders and perries with more classic European dishes is both surprising and delighting consumers, as well as opening up an area which has been particularly challenging for wine – the aromatic, spicy, tangy world of South East Asian cuisine, including the Indian sub-continent. There truly is a whole world of discovery and flavours to explore.
Ringing the changes
Cider Is Wine is a consumer-focused trade alliance formed with the aim of informing and educating both the trade and the consumer about 100% not-from-concentrate ciders and what they offer in terms of quality, choice and tastes that can match those of grape-based wines. The alliance also serves to remind everyone that cider has as rich and illustrious a history as wine – indeed, one that stretches at least as far back as that of wine.
Cider Is Wine membership requires adherence to a protocol that is directly  based on the EU definition for grape-based wine, namely (I précis) that the cider must be made "exclusively from the total or partial alcoholic fermentation of fresh apples or pears, whether or not crushed, or of apple and/or pear must – concentrates in any form are not allowed", a legal standard that has stood the test of time for wine and one that the alliance aims should become a de-facto standard for ciders, offering consumers real choice.
So what do ciders made like wine taste like – and are they worthy of becoming part of a consumer's repertoire and should they be added to wine lists when hospitality outlets reopen?
There are said to be four times as many apple varieties as those for grapes, each one with its own unique taste – and that's before all the elements of terroir come into play. The result is a range of tastes, from the driest of the dry to the sweetest of the sweet.
These 100% fruit content ciders also come with a beautiful array of colours, from refreshingly lip-smacking light green and gold, to deeper rich golden colours, which beguilingly suggest sweet, but then turn out to be dry. There are rosés created naturally from colours slowly gained from the juice and skins of the apples. Not to mention the gentle but persistent bubbles from a careful traditional method production.
And then there are the aromas which show every fruit and flavour under the sun which resonate through these apple juice ferments: clean, crisp, fresh green apples, overlain by layers of aromatics, from asparagus to deep fresh straw, to oak and strawberries, redcurrants, blackcurrant leaves, raisins and toffee (lots of wine notes here).
The palates range from the more macho Dabinett apple – lean, structured, tannic, finely tuned with acidity – to the delicate pink-hued Red Love apples with delicate acidity and balance.
In the end, what perhaps we can today call 'new generation' ciders have a unique balance of tannin, sugar and acidity, adding an extra dimension to those of wine whose sugars are typically all turned into alcohol, with dryness sometimes seen as a hero's reward.
This is very definitely not the case with ciders which contain a certain amount of tannin which results from the production process, achieving a dryness of texture, and not necessarily of palate. The skilled cidermaker leaves tads of natural residual sugar to balance the acidity, which in turn forms the kaleidoscope of food matching opportunities. Indeed, these full fruit content ciders are very often more versatile when it comes to food matching than their vinous cousins.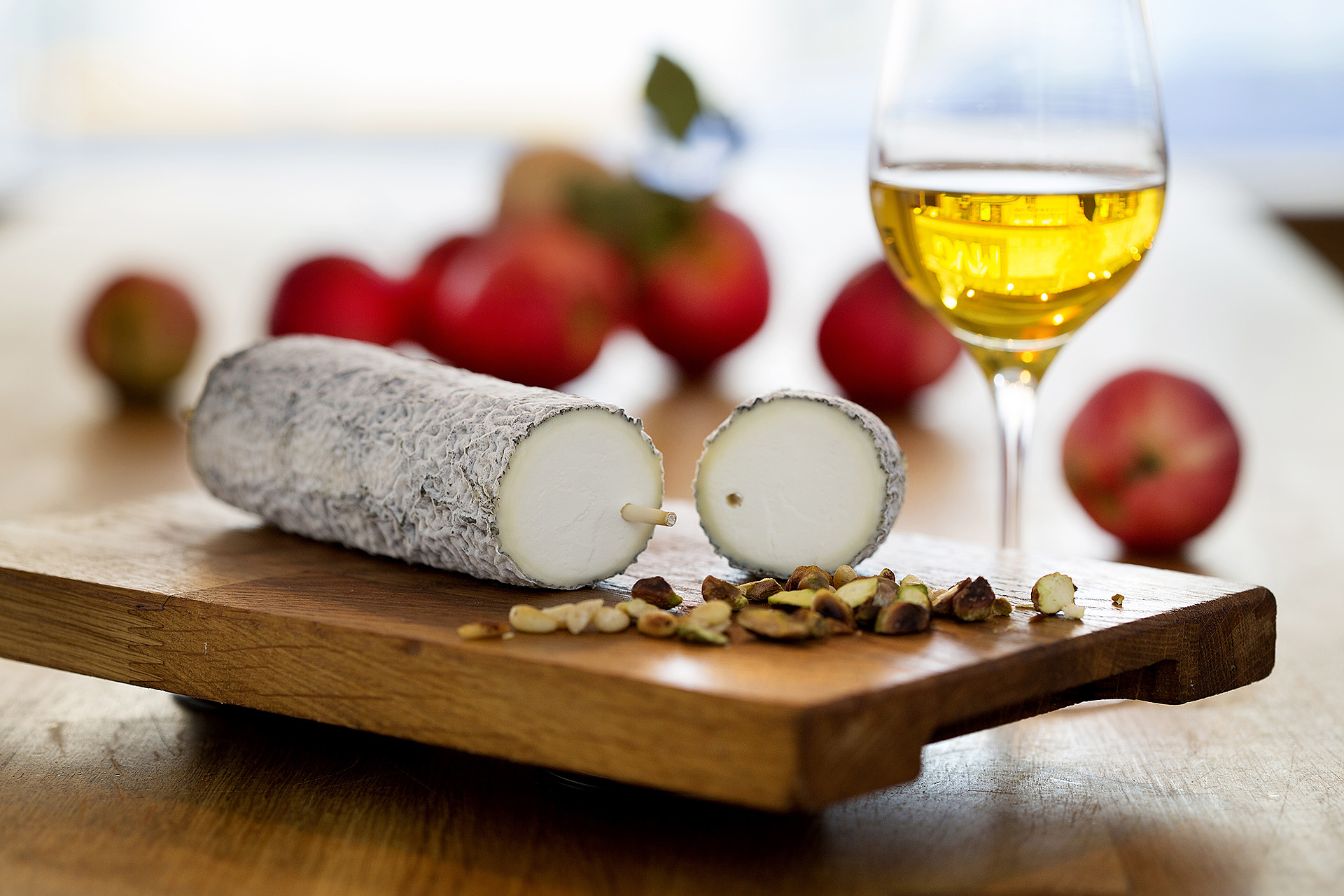 I'd love a glass of cider
Just like wine, it's all about taste and consumer satisfaction and Cider Is Wine is about working to develop an appreciation of cider made like wine – one that places it alongside wine with a deserved place on menus, drinks lists and dining tables.
10 of the best Cider Is Wine recommendations
1 Abel Methode Cider 2018 500ml (Nelson, New Zealand) Available from September 2020
2 Gospel Green Brut 2017 750ml (Hampshire, England)
3 Eden Origins Brut 2018 750ml (Vermont, USA) Available in August 2020
4 Quebrada del Chucao 2018 750ml (Araucaniá, Chile) Available later in 2020
5 Cidentro Still 2018 750ml (Leicestershire, England)
6 Welsh Mountain Borders Bittersweet 2017 750ml (Llanidloes, Wales)
7 Once Upon A Tree Dabinett Pinot Noir 2018 750ml (Herefordshire, England)
8 Broadway Press Dry Ice Cyder 500ml (Worcestershire, UK)
9 Killahora Rare Apple Ice Wine 2018 375ml (Co. Cork, Ireland)
10 Brännland Iscider 2018 375ml (Vännäsby, Sweden)
To find out more listen to Alistair's 'Cider is Wine' online seminar for the Circle here (https://youtu.be/7uT-IYzdUHE).