Neil Fairlamb and Richard Lane (a guest at the tasting) collaborate to celebrate the progress made in 20 years of Minervois-La Lavinière in bringing elegance to the Languedoc. The tasting took place on June 16 at the Naval Club in Mayfair.
The Naval Club in London`s Mayfair seemed a world away from the craggy windswept foothills of the Montagne Noire in Languedoc`s Aude Valley that Richard Lane recalled from a visit there 18 months ago. But on being re-acquainted with Isabelle Coustal, President of Minervois-La Lavinière AOC, they picked up a conversation that had started in the tasting room at Chateau Sainte-Eulalie, one of the best La Lavinière producers, where she and husband Laurent have been in residence since 1996, three years before La Lavinière was awarded its own cru status (the first in the Languedoc), as a sub-appellation within Minervois.
Isabelle had flown in from Carcassonne to present a very full tasting of 16 wines judged by the appellation committee itself as being good representatives of what best portrays their wine philosophy: terroir-influenced refinement in blends of predominantly Syrah and Grenache varieties in one of Languedoc`s most distinctive regions.
For Isabelle, everything begins with terroir, and anyone who has visited La Lavinière, encompassing six villages and around 40 winemakers working around 400 hectares of vines, will understand why. Tucked under the southern edge of the Massif Central (and thereby protected from northerly winds), facing south across the Aude Valley towards Corbières in the foothills of the Pyrenees, La Lavinière`s terroir is certainly notable.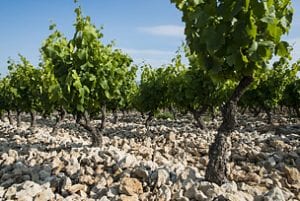 Limestone dominates the soil in the causse, the plateau below the hills with clay, sand and pebbles playing important supporting roles. The proximity of the Montagne Noire and vineyard elevations of around 150-250 metres confer cool overnight temperatures in the growing season, essential for acid retention, often leading to characteristic freshness in many of the wines. Cool nights also moderate the excesses of summer daytime heat, preventing the powerful spicy red and black fruit becoming too jammy. Syrah mostly dominates the blend with Grenache usually the main supporter with heat-loving Mourvèdre and the once ubiquitous Carignan playing ancillary but still structural roles.
Emerging as the local centre of excellence
Yields, often from old vines, are restricted to 42hl/ha in La Lavinière, compared to 49 hl/ha in the wider Minervois appellation. Maturation has to be for at least 15 months, and élévage in old oak is common, often in 400 litre vessels; none of the wines tasted were overly dominated by wood. La Lavinière cannot be sold until 1st January  onwards, two years after the vintage, so some bottle ageing is already underway by the time it is consumed. This partly explains the characteristic, ripe and supple tannins; the wines are approachable young and up to seven years may see them at their best.
It is important, too, to note that La Lavinière winemakers will also produce wines under the less restrictive Minervois appellation, and, while the latter may offer more power than refinement, they reflect the rugged climate and terroir so typical of the Languedoc. The most authentic wines from La Lavinière would reflect this even more, of course, and will be more firmly priced at £12-25 retail in UK. There is thinking that perhaps the appellation could dispense with the word Minervois and stand on its own integrity, not compromised by association with much cheaper wines.
The La Lavinière appellation has attracted regional specialists to excel themselves. Chateau Cesseras 2016, a dense and plummy wine, was from Domaine de Coudoulet which reclaimed its identity from the cooperative some 35 years ago. Chateau Mignan L`Oeil du Temps 2014 was another such producer emerging independently and becoming organic too; this wine weighed in at a hearty 15%. Gerard Bertrand`s Clos d`Ora 2015 is the prime example of top winemaking aspiration here; it is made biodynamically, spends 12 months in French oak, achieves 15.5% alcohol, remains a wine impossible to fault except on price, at around €150 euros a bottle! It was the epitome of ultra-careful refinement; one might wonder whether it is a Languedoc in Lafite`s clothing but Isabelle felt such a pinnacle could only help in raising the profile of the appellation.
Besides Isabelle herself, the Cazes family of Lynch-Bages in Pauillac has for some years developed the quality of Domaine de l`Ostal; the 2016 had polish and finesse. Guy Vanlancker from Belgium has created Domaine Combe Blanche and worked with other properties like Clos du Causse. He has also cultivated – not for this appellation, of course – Pinot Noir and Tempranillo. He offered a definite choice in 2016 between La Galine with more acidity, and a more densely textured La Chandelière, dominated by Syrah, with 18 months in older oak.
Isabelle had us comparing two of her wines. St Eulalie`s 2017 Grand Vin was the only unoaked wine of the tasting and tasted youthful and fruit-forward, supple and refreshing drinking, with fruit from very old Carignan vines dominating the blend; it was a very fragrant wine with fresher balance than weightier offerings and had delicacy and poise. Whereas 2016 Cuvée Cantilene, dominated by Syrah, was aged in a proportion of new oak and had fuller texture (a wine bought for many years by The Wine Society). At least three of us preferred the unoaked wine. Domaine Ancely`s Les Vignes Oubliées 2012 was the oldest wine on offer, and one of the best, poising freshness and lightness of style to complement its deep, brooding, spicy fruit underbelly. For some wines, the very high alcohol seemed to dominate; Domaine la Siranière was 15.4%, very rounded indeed but hardly refreshing, too sweetly smooth altogether.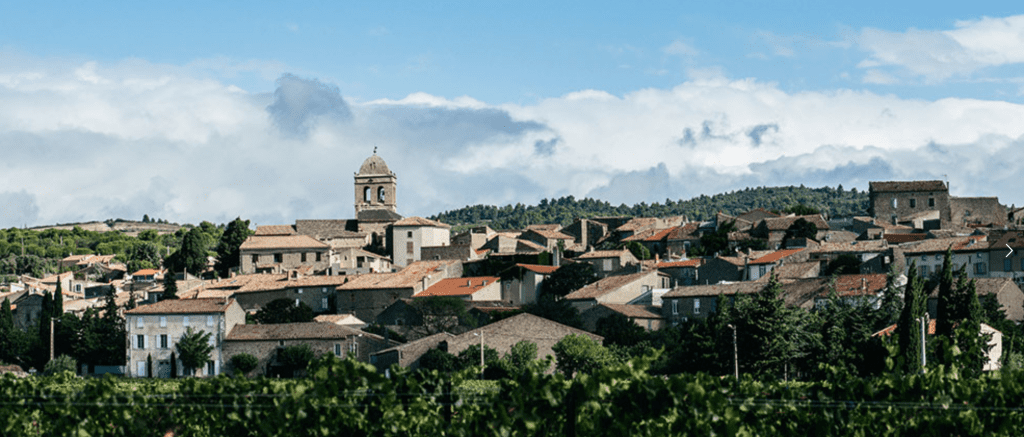 Striking the right balance
The appellation has, at its best, the possibility of combining both ripe soft tannins yielding a plush texture with vital freshness and acidity. The combination is essential. Warm, cooked plum taste, crunchy blackberries, black olives, peppery spice: all need to work together in a woven texture that belies the high alcohol with intriguing herby and piquant notes in the best wines. A good example of successful integration of high alcohol with fresh acidity was 2016 Domaine du Causse, with a satiny texture but also herbal garrigue-influenced notes. Chateau Maris 2016 gave us a biodynamic dimension with new oak barrels used. Domaine de Tholomies, Mas Paumarhel and Le Clos de Peres were part of the strong supporting team.
Two notable wines from the back end of the tasting included the 2016 Château Cesseras, perfectly balanced with a lightness of touch belying its 15% tag, and an ethereal 2016 Borealis from Domaine Rouanet Montcélèbre, cool air from the Montagne Noire almost perceptible in the glass, with cherry and black fruits yielding to silky, refined tannins.
Over a buffet lunch, Isabelle talked earnestly of the work of the Lavinière committee, her desire to unite the numerous winemakers from the estates of the six villages that form the appellation, all sharing the image of Livinière`s bell-domed church on their labels. That's no mean feat for Isabelle and Laurent, with their own roots in Bordeaux. It is always worth remembering that not so long ago the wines of the Languedoc were often basic and utilitarian at best, and the emergence of La Lavinière over the past two decades illustrates just how far the Languedoc region has come. Bon anniversaire, and here`s to the next 20 years of elegant winemaking in the stony garrigue of La Lavinière.
List of wines tasted:
Château Sainte-Eulalie Grand Vin 2017

Domaine Ancely Les Vignes Oubliées 2017

Château Mignan L`Oeil du Temps 2014

Domaine de la Siranière 2014

Clos du Causse 2015

Clos d`Ora 2015

Château Maris Dynamic 2016

Château Sainte-Eulalie Cantilene 2016

Domaine de l`Ostal Grand Vin 2016

Domaine Combe Blanche La Galine 2016

Domaine Combe Blanche La Chandelière 2016

Domaine de Tholomies 2016

Château Cesseras 2016

Mas Paumarhel Le Mourel Rouge 2016

Le Clos de Peres Le Rouge aux Vents 2016

Domaine Rouanet Montcélèbre Borealis 2016
Thank you to Rosemary George MW, Circle's Hon President, for not only chairing the event but also for sharing her own in-depth knowledge of the region and its wines which added an extra dimension to the tasting. Plus thank you to Sarah Hargreaves, In The Mood pr, for putting the event together and our hosts Cru La Liviniere for also providing a buffet lunch giving members the chance to chat over a glass of wine afterwards.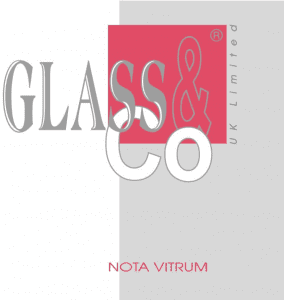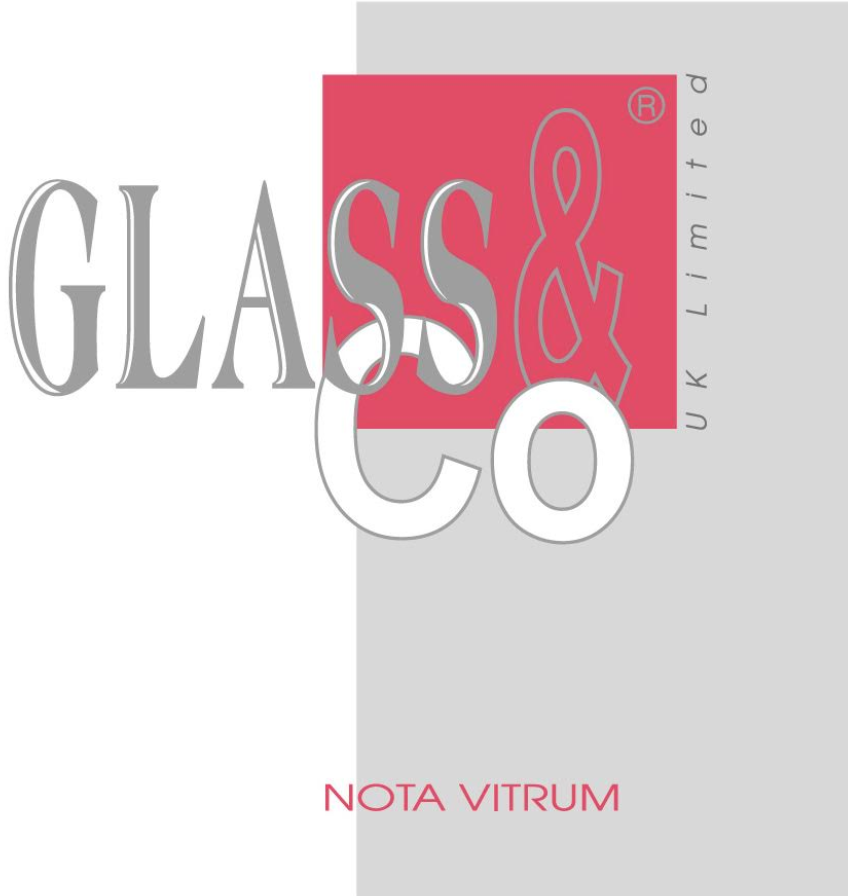 Also, thank you to Austrian Glass for providing the stemware for the event.
Photos from www.cru-la-liviniere.com and by Andrea Warren at the tasting.