Steven Spurrier gallivants around Greece at a special Circle tasting held in London: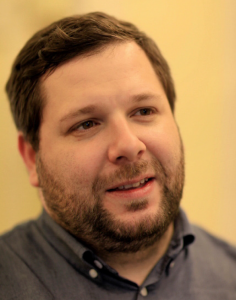 "Afshin Molavi of Manousakis Winery presented a fascinating range of wines to the Circle at the Naval Club. With a Persian father and Greek mother, Afshin was born and raised in Sweden and started his working life as a chef there. He later worked in Crete and now owns a restaurant and wine bar in Athens as well as running the newly formed Manousakis Winery. Below are my notes on the wines he presented with my scores out of 20 and 100.
Below are my notes on the wines he presented with my scores out of 20 and 100. (Greek regional spellings are as per tasting sheets).
Sparkling
NV Domaine Karanikas Brut Speciale Xinomavro (Blanc de Noirs), Amyndeo, Macedonia.
Disgorged in August after two years on the lees. Fine pale colour, shows red fruits on the palate with a creamy, dry finish. A very attractive sparkling wine either as an aperitif or with food. 17.25/91.
Whites
2015 Manousakis-Nostos Winery Vatolakos, Vidiano, Chania, Crete.
From the most southern winemaking region in Europe, vines planted in 2010, fermentation in oak, no filtering, no fining. Clear and clean mid-yellow colour, good broad flavours, nice open style. 16.5/88.
2015 Vasaltis Winery Assyrtiko, PDO Santorini, Cyclades Islands.
Pre-phylloxera vines owned by the Church. Very pale colour, lovely floral, light yellow fruits nose, light dry spice on the palate and fine, smooth and lifted finish. Like Chablis with added warmth, Santorini being the hottest wine region in Greece. 17.5/92.
2015 Domaine Sciavus Vino di Sasso Robola, PDO Robola of Cephalonia, Ionian Islands.
This is an 'orange' wine from limestone soil, aged on its lees. Quite full gold colour, yellow fruits and straw on the nose which is slightly oxidative but it really comes back on the palate with good, slightly honeyed flavours, low sulphur and low acidity. It will age rapidly. 17.25/91.
2015 Manousakis-Nostos Winery Vatolakos Roussanne, Chania, Crete.
Sandy and schistous soil at 600 metres. Fine mid-gold colour, slightly waxy nose, very rich and full, and almost sweet on the palate but the acidity dries it out a bit. 17.25/91.
2014 Retsina-Kechris Tear of the Pine Assyrtiko, ABT Thessaloniki, Makedonia.
Pale yellow, slightly 'piney' but also fresh pears on the nose, fresh, slightly green herb/pine flavours, a really interesting wine and the pine is aromatic and precise, not dominating. Note that pine resin is added to the wine to stop oxidation. 17.5/92.
Reds
2013 Domaine Mercouri Avgoustiatis, Ilia, Peloponissos.
Deep young red, warm spice and dry herbs on the nose (like Grenache), good grip and depth of flavour, vibrant texture and good acidity making it more Cabernet Franc than Grenache. Really clear and positive palate. 17.75/93.
2007 Domaine Kelesides Yeanakohori Vineyard Xinomavro, PDO Naoussa.
Deep red in the middle, mature rim, fine Nebbiolo-style nose, quite rich chocolatey flavours at the start but drying out on the finish. 16/86.
2013 Thymopoulos Vineyard 'Nature' Xinomavro, PDO Naoussa.
Mid red colour but cloudy and unfiltered, surprisingly sweet attack that tightens up to show green and overextracted tannins, quite fresh but unbalanced. 16/86.
2014 Domaine Aivalis Le Sang de la Pierre Agiorgitiko, PDO Nemea.
Fine deep red with a violet rim, some oak on the nose and good smooth flavours, a very elegant wine, slightly smoky/oaky and the tannins slow it up for the moment. 17/90.
2006 Manousakis-Nostos Winery The Blend Vatolakos, Chania, Crete.
A blend of 38% Syrah/37% Mourvedre/25% Grenache. Full red, mature rim, rather murky nose and the tannins and oak are too dry, the palate is drying out. 15.5/84.
2013 Manousakis-Nostos Winery Mourvèdre, Vatolakos, Chania, Crete.
Rich deep red colour, very good briary fruit and terrific depth and energy, quite spicy and will develop in a very interesting way. 17.5/92.
2014 Manousakis-Nostos Winery Grenache, Vatolakos, Chania, Crete.
Bright red, some maturity on the rim, good natural ripeness, alcohol is a bit high. 16.5/88.
Dessert Wines
2008 Domaine Diamantis Liastos Xinomavro/Moschomavro/ Nigrikiotiko, PGI Siatista, Makedonia.
From sun-dried fruit, aged in foudres for five years. Red amber (colour of a 10-year-old tawny port), rich orange peel nose, really good, slightly oxidised yet still fresh palate, very well-expressed, like a light Vin Santo. 17.5/92.
2009 Efrosini Winery Aurero Liatiko, PDO Dafnes, Heraklion, Crete.
Dense brown colour, no red, tawny rim, lacking clarity, big and chocolatey fully sweet nose like a light Malaga, acidity lifts the palate, good natural wine, just a bit murky/thick. 16/86.
2009 Domaine Sigalas Apiliotis Madnilaria, Santorini, Cyclades.
Dense brick red, hugely rich nose, no real fruit to get to grips with, just a massive block of richness, yet behind this is natural acidity, but really too rich. 16.5/88."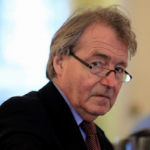 Written by Steven Spurrier
Originally published in the Circle Update, January 2017.
Photos by Jim Budd.