Liz Sagues and Amanda Barnes delight in and devour some Spanish delights as they 'Eat Spain, Drink Spain' in the nationwide November campaign.
Pairing Spanish delicacies from dish to glass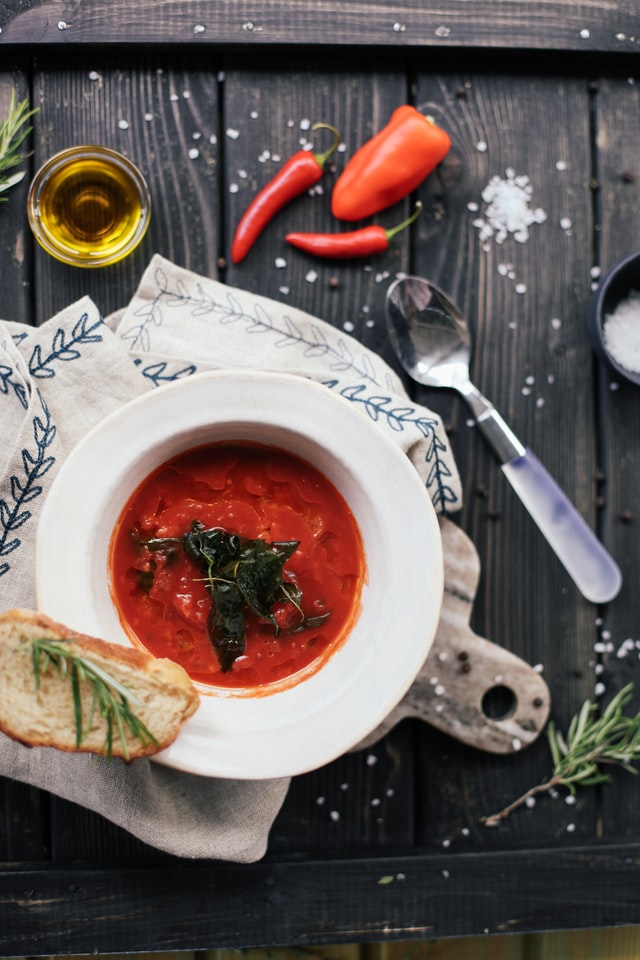 Suitably prepared with a pre-delivered hamper stacked with Spanish food and wine goodies, Liz Sagues gets in on some perfect pairings that nevertheless don't quite please everyone.
A big thank-you is due to Bespoke Drinks Media, whose client Eat Spain Drink Spain is running a national promotion in the UK through November, for inviting Circle members to join in food and wine matching workshops held – virtually, of course – at restaurants and bars around England, Wales and Scotland.
The first, on 2nd November, was hosted by Susy Atkins and Shumara Palit, owner of Spanish food and wine importer Ultracomida that runs an online shop, two delis and two Spanish bars in Cardiff. Apart from being a great education, it was fun and very interactive – the questions and comments flowed non-stop throughout the 90-minute session.
We had each received a pack of tempting Spanish foods, from truffled olives to sweet olive oil tortas, plus ten teeny bottles of wine. These began with the very enjoyable 70% Chardonnay Anna de Codorníu Cava and finished with fine 2015 El Sacramento Rioja from 34-year-old bush vine Tempranillo with a dash of Graciano. In between, general favourites were Malkoa, a very smart 2016 Arabako Txakoli from Bodega Astobiza, which wore its age with elegance and was much more complex than the usual run of this Basque classic, the excellent Williams & Humbert Alegría Manzanilla and the delightful Valdesil Valdeorras Mencía 2017. This last fresh, savoury-fruited red was an unexpectedly good match with lots of the food, including – unexpectedly – the unusual and special El Capricho Sturgeon in extra virgin olive oil, which was runaway winner of the favourite food poll at the end of the session.
Other pairings I loved included the Cava with a very fresh, tomatoey Santa Teresa Traditional Gazpacho and the Rioja with Beher Iberico free-range cured ham shoulder, plus the controversial one of Caprichos del Paladar artichoke flowers in a sweet-sour marinade with the Manzanilla – thank you, Helen Savage (Circle Member), for suggesting that. But others found that last pairing disastrous.
As Susy said, food and wine matching is an imprecise science, so let individuality reign! And Shumara will continue to welcome into her bars customers who ask for Prosecco – Spanish of course – and serve them better-value Cava.
Jamón jamón, and other Spanish delights
Amanda Barnes sinks her teeth into the intricacies of Spanish jamón.
There is nothing I crave more on a regular basis than a few slivers of proper jamón with a glass of Fino or Manzanilla sherry. It's a flavour combination like no other and I often find myself wistfully daydreaming about being at a tapas bar in southern Spain, savouring the buttery rich fat and salty style of well-aged jamón ibérico with a glass of tangy, mouth-wateringly bone dry sherry. There's nowhere else in the world you can taste either of these unique products, and each time I recreate the moment, wherever that be, it takes me straight to Spain.
These exquisite Spanish flavour combinations are exactly what 'Eat Spain, Drink Spain' campaign aims to celebrate with a month-long promotion of foods and wines from Spain in the UK. Unfortunately the pandemic means that not only are we unable to pop over to Spain to delight in its dishes, but tapas bars and restaurants in the UK aren't able to offer any morsels either. So we'll just have to go about recreating them at home — and a series of digital events this month hosted by wine writers and communicators aims to do just that.
I jumped in on the first session with Susy Atkins as host on 2nd November, and was thrilled to get started on a hamper of goodies — including my beloved jamón and Manzanilla — flown over from the motherland. As part of their promotion campaign, the body has come up with a list of 'Spain's Eleven' — highlighting eleven gastronomy icons from Spain. Cheese, fish, fruits/vegetables/legumes, ham, meats, olive oil, spice and salt, sweets, olives, vinegars and wines make up the rather broad scope.
As fellow member Liz Sagues has already covered the results of the pairing at play, I thought I'd dive deep into one of my favourite Spanish delicacies —  jamón — and dissect why it is particularly delicious and different to other hams of the world.
Jamón Ibérico vs. Serrano
Having lived in the import-free land of Argentina for ten years, I've built up quite the network of willing mules to exchange forbidden fruits from afar. We usually smuggle foreign wines, exotic curry powders and cheese between us, but more recently I've had a deal with a friend from Spain who sneaks me in some proper jamón. In Argentina, people do eat a lot of ham, but much like their beef and cheese, it is rarely aged for long. And let's be honest ham doesn't become jamón until it's been hanging for at least a couple of years.
My Spanish smuggler friend, who will remain unnamed for legal reasons, started sneaking me in jamón that was aged for a minimum of 42 months under the strict instructions that I put it on a plate and don't touch it for a minimum of an hour before eating it. Why wait so long, you might wonder. And why such a long intro to eating ham? Because for me, what sets Spanish jamón a world apart from other hams in the world is the incredible richness and buttery texture that you get with its age, fat distribution and flavour. This glossy texture is best appreciated after the ham has warmed up to room temperature and the fat begins to melt on your plate, and by the time it hits your mouth, you are dribbling in hammy heaven.
Jamón ibérico is, of course, the ultimate. It refers to a breed of black Iberian pigs which are believed to be a cross between the common domestic pig and the wild boar. Not only is it their genes but also their diet that result in their fine layers of delicious fat. Traditionally they roam freely and eat (or are raised on) acorns, which bolsters the fat content and typically the meat is marbled with fat — aided by the long hang time too. The jamón ibérico DO is highly regulated, with all of the pigs sent to roam for a minimum of three months during the acorn harvest (October through December) with at least half a hectare of land each (the rule states two pigs per hectare). This means the pigs can eat a minimum of 6kg of acorns each per day and reach the DO-specified weight of 160kg per pig. Curing and ageing is also a key part of the process and the best hams will be cured for five years before reaching your plate.
Jamón serrano is a less intricate process and it refers to pigs from the hills, the sierra, hence the name, and can include different breeds of pig cured for a minimum of 12 months. It's certainly less of an indulgence than the richness you get from jamón ibérico  but the salty and juicier, lighter style also works rather nicely with a range of white wines.
I think if there is any one product from Spain that really represents the gastronomy and culture of this delicious country, it is jamón: a seemingly simple pleasure, but one that requires patience, dedication and a deep respect for tradition. Which for me, pretty much sums up what makes Spanish gastronomy and wine such a delicious one to discover.