Liz Sagues reports on the first of the Circle's May 2021 Let's talk about… webinars, presented by Kate McIntyre, marketing and business development manager at Moorooduc Estate.
Time and again, as Kate McIntyre described viticulture and winemaking on the Mornington Peninsula, I thought: I've heard this before, but from somewhere far across the world from Australia. The story of that cool, windy, sea-girt southern region has so much in common with what has happened in England over a very similar period of time. The first Mornington Peninsula vines were planted in 1972 – the same year that one of the UK's pioneering modern commercial vineyards, Bolney Estate, was established (Bolney's managing director and head winemaker Sam Linter gave an illuminating CWW presentation on English still wine in June last year).
And the Bolney/UK parallels continue. In the early years no-one understood the Mornington Peninsula climate or knew which were the right vines to plant. Initially Moorooduc Estate, established in 1982 by Kate's parents, was a family weekend project, while main careers continued. For decades major investment in the region was minimal, so estates developed as small family businesses. Now the possibility of sub-regions is being discussed, "but we need to learn to crawl before we can walk," Kate warned. She, like Sam Linter, had no intention to originally go into wine but became irrevocably and happily involved in the family business.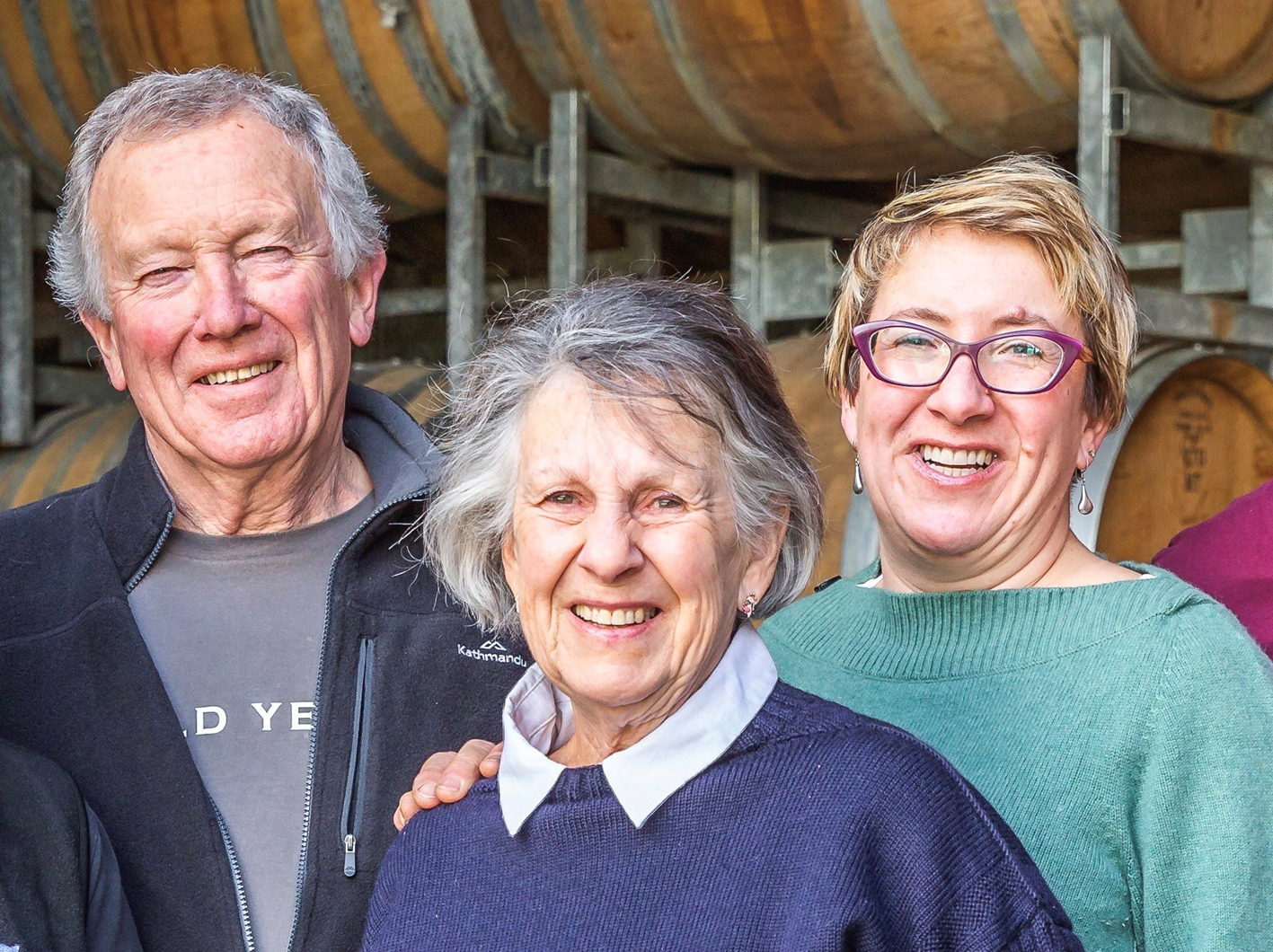 Her presentation was wonderfully enthusiastic, a great contribution to the Circle's world-spanning, twice-monthly webinars. She spoke of how, unlike more familiar Australian wine regions, Mornington Peninsula was first settled by English and Scottish beer-makers. Her father's interest in wine blossomed in the UK, where he completed his junior doctor training, and he returned to Australia determined to find a vineyard he could run alongside his career as a surgeon in Melbourne. Hence the choice of Moorooduc, a 70-kilometre drive from the state capital.
Where Richard McIntyre differed from many other of the region's pioneers was in his determination to grow Pinot Noir (Sam Linter shares that determination), even though the first clones he chose were entirely wrong for the site. "He was stubborn – he planted more Pinot Noir," his daughter emphasised. And he was right, as Mornington Peninsula – with Geelong/Bellarine and Gippsland – now forms Australia's Pinot Coast. "As a region we now hang our hat on Pinot Noir."
The wines are widely recognised for their purity and elegance. But they aren't intended to ape Burgundy, "we try to identify the flavours and characteristics of our sites," Kate stressed. The grapes do ripen better now than in the 1980s and 1990s, though she is a little nervous of how climate change might affect the region in the future. There was more in her presentation about weather and soils – two distinct types, with plenty of smaller site-by-site differences – plus challenges of greedy birds, mildews, eutypa dieback and invading insects, the potential risk of phylloxera, the success of Chardonnay and the "pretty exciting" possibilities for Pinot Gris. For that, watch the recording on the session on the Circle YouTube channel.
But there is much still to learn. "We always know we can do better." To achieve that, and to spread the message round the world about an as yet insufficiently understood wine region, the growers on the Mornington Peninsula are very good at working together, sharing knowledge and expertise. As do their counterparts in England…
Liz's latest book (published in March 2021) is Sussex by the Glass, which tells the story of the county's role in the 2,000-year history of English wine, focusing on the two pioneering estates of Bolney and Ridgeview. Copies are available direct from Liz, [email protected]