Jane Anson is one of the most prolific writers in Bordeaux today. While working as a columnist and Bordeaux critic for Decanter, Jane has also published two award-winning books: Bordeaux Legends and Wine Revolution: The World's Best Organic, Biodynamic and Natural Wines. She's also working on another guide to the great French region, Inside Bordeaux, which will be published next year. Amanda Barnes catches up with her during the Decanter World Wine Awards in the rather noisy East End of London.
You had a traditional route into journalism but a very untraditional route into wine, living in Asia. How did you get into wine?
When I was in Hong Kong from 1994 to 1997, it was not the fine wine hub it is today. We were drinking Paul Masson jug wine, and definitely not Petrus. I remember really starting to love some Italian wines and that was probably what switched me on to seeking out wines and remembering the names. I didn't start studying it until I got back to London and then I did the WSET courses, but even then, I was still writing about other things. I was managing editor of online websites and wasn't writing about wine in particular. I did one or two political stories about wine from when I'd been in South Africa. It wasn't a full-time job until I moved to Bordeaux in 2003 and then, when in Rome [laughs], I just dived right in.
How was it getting into wine in Bordeaux in 2003 as a young woman?
I was very, very, very lucky to go to Decanter when I'd just moved to Bordeaux. I basically just knocked on the door of Decanter and sent them an email when I'd been there for about three months. They had the experts, they had Steven (Spurrier) and they had James (Lawther), but they didn't have someone on the ground, who was a journalist, and who didn't mind getting their hands dirty, just trying to find out news stories. I just used the skills I had already as a reporter. The name Decanter opened lots of doors and people were very kind to me. People like Jean-Michele Cazes, Denis Dubourdieu and Jean–Claude Berrouet. These people really were my mentors when I moved there. They were just really open and they gave me books to get into the background. I had the René Pijassou, which is this huge two-volume with tiny type, mainly about the history of the Médoc. When I first got it, I thought I'd never read it but it turns out I have read it several times and still go back to it. It's very useful, that was from Jean-Michele Cazes. I think it worked in my favour that I didn't know anything. I had the basics of wine but I wasn't intimidated by Bordeaux as I didn't know enough to be intimidated.
Some 90% of Bordeaux costs under 15 euros a bottle. What are your tips for someone who doesn't want to spend too much but drink something delicious?
I think it's difficult to go to a Bordeaux Bordeaux Superior appellation and buy blind. There are probably ten names within the Bordeaux Bordeaux Superior appellation that I'd say are safe bets. If I was looking to spend under £15, I'd go to Fronsac, I'd probably go to Moulis or Listrac, to appellations that are adjacent to St. Emilion, adjacent to St. Julien and all the big names. So they have a slightly higher per bottle price so they can invest more in the winemaking, but they're not famous enough to charge the big bucks. And white Bordeaux is inexpensive and great value.
You write a weekly Decanter column, which is probably how most of us know you. What's the process of writing a weekly column? How do you come up with something new every week?
Good question! It really helps having been a journalist, [with] the background of being a reporter. I just find certain stories that I find interesting and I hope that if I find them interesting then other people will do as well. I really try to find human interest stories behind the big names. Sometimes it's about tasting, sometimes it's more geeky, about how they make the wine, sometimes it's more personality driven. It's a fascinating rhythm that you get into.
Last year you released your book Wine Revolution. How close are organic, biodynamic and sustainable wines to your heart? How much do you see consumer attitudes changing towards them?
Living in Bordeaux, it's been really interesting because Bordeaux is seen as being big business, it's seen as maybe not being as close to the vineyard as Burgundy and other areas. It was a challenge being based in Bordeaux and trying to learn more about organic. I'm not an expert and I didn't want to come from the point of view of an expert. I wanted to come from the point of view of somebody who loves food, and the philosophy of people who are close to their vineyards and care about what's in it, in a way that a great chef would do. That was my entry point.
It was fascinating to work with sommeliers, to go to people who know more than I do about the best wines of the world and what foods they go with. Every single wine in that book has a suggested accordet du vin [wine pairing]. I'd never enjoyed writing a book so much. People sent lots of wines to me in Bordeaux or I'd come back to London and do tastings there. What I found fascinating about how these wines are made, particularly biodynamics, is that the winemakers have to be close to the vineyard. You can't make the wine in that way unless you are out in the vineyard every day and really follow the whole process from beginning to end. Just meeting people who were so passionate also reawakened the passion of wine for me – the real excitement of opening a great bottle of wine that makes it just sing out of the glass.
I did [also] find a lot of great Bordeaux producers that work that way. It opened my eyes [to the fact] that Bordeaux has got a ton of young producers who care about wine that's terroir driven, fruit driven and vibrant.
What's the most challenging story that you've ever written?
The most challenging thing I did was to write Bordeaux Legends, a book about the First Growths, because it hadn't been done and I was definitely not that well known. I started it in 2008 when I'd been in Bordeaux for five years. I knew I wanted to write a book but it was probably totally nuts to start right at the top, writing about the five most famous estates in the world. I remember going to see Paul Pontallier and said I'd like to follow the five First Growths for a year and see what it takes to make those kind of wines. He said, yes, no problem. I remember calling my husband and saying 'god, he said yes, now I have to write it!'
What's the proudest moment in your career so far?
I really don't know. Well, getting Bordeaux Legends finished was great. I started without a publisher. When I was half way through, I found a publisher but they said you have to sell 2,000 copies before [they] sign on the dotted line. I don't know if other journalists feel the same way, but selling is really hard. I got on the phone, I called wine merchants around the world and I managed to sell 2,000 copies.
I have to ask, as someone tasting en primeur all the time, how do you keep your teeth so white and clean?
If were doing this interview at 5 o'clock tonight, you wouldn't be asking that question as they wouldn't be white [laughs]. Whenever I go to the States, I buy these mini throwaway toothbrushes that are in every single pharmacy, but are harder to find in the UK and France.
Interview by Amanda Barnes
Edited by Robert Smyth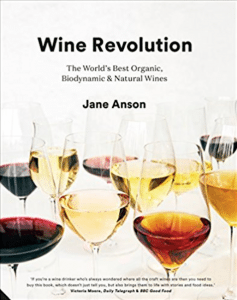 You can find Jane's latest book, Wine Revolution: The World's Best Organic, Biodynamic and Natural Wines, on sale on Amazon along with Bordeaux Legends. Her weekly column is available on Decanter.com