Amanda Barnes hones in on Hunter Valley, finding a fine spread of varieties and styles, including fresh takes on its signature grape.
It may be Semillon that Hunter Valley is best known for, but as a recent New South Wales tasting set out to prove — the region can do a whole lot more. 
Australia's first Albariño was planted here, in the Hunter Valley, back in 2014, which spurred on a bit of an Albariño trend in Australia — even though it still remains a minor variety. The first producer was Margan, whose Albariño has great typicity with peach fuzz notes and a saline grip on the finish. 
Chardonnay is another variety which although produced for many years in Hunter Valley —home to some of Australia's oldest Chardonnay vines — is now turning heads. This is the region that produces some of Australia's riper styles of Chardonnay, often with new oak, which represents a different direction to the notoriously 'skinny' styles that have become commonplace elsewhere in Australia. That being said, the wines I tasted still had a stellar acidity that gave them plenty of direction. Nothing flabby to see here.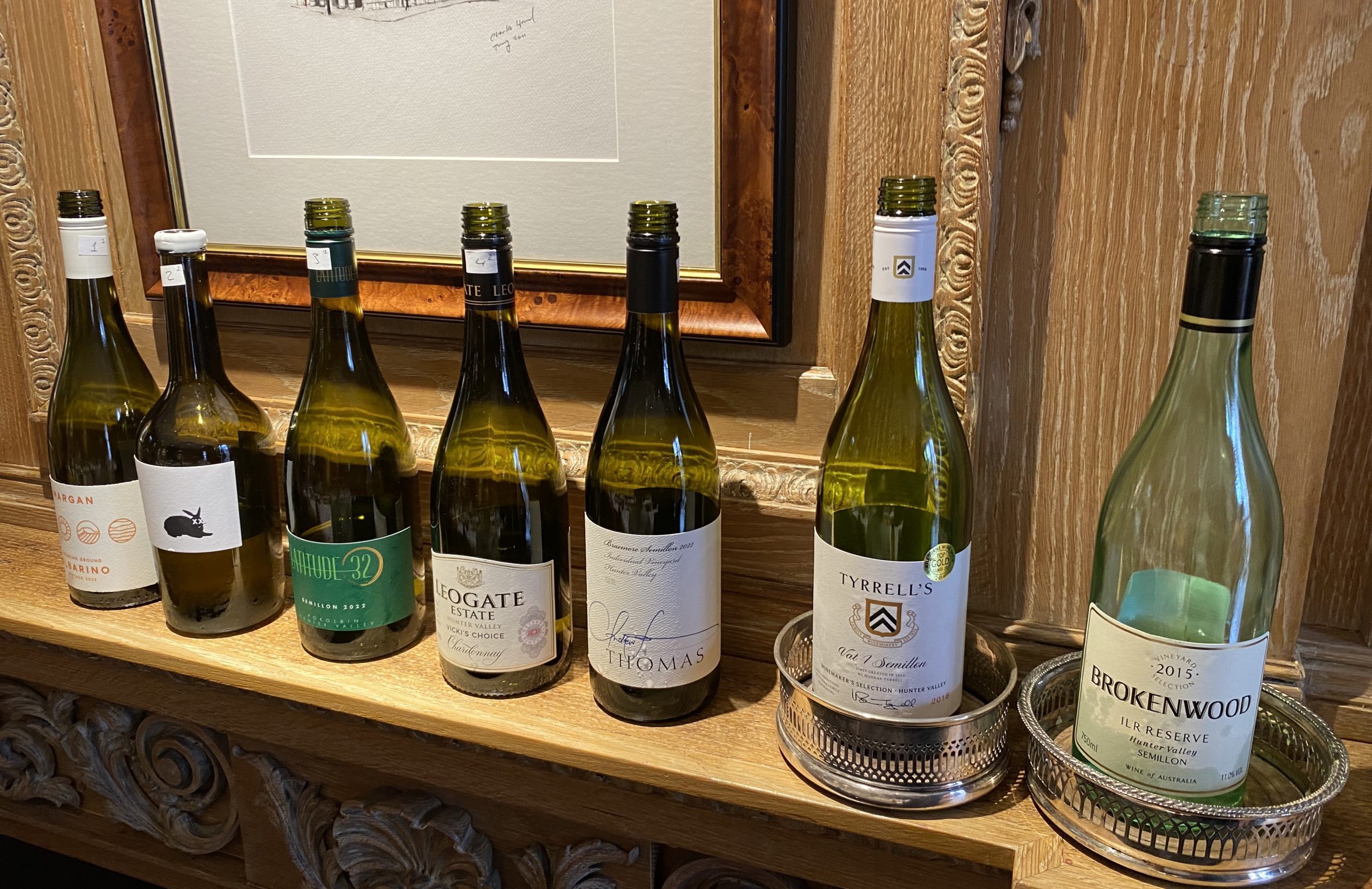 And then there is Semillon – which still reigns, although expressions have evolved as winemakers Andrew Thomas and Usher Tinkler explain. For a long time, the Semillon wines of Hunter Valley have been known not only for their great ageing ability but also for their necessity to be laid down for some time before unscrewing (you can't say uncorking here!) But the new generation are looking to make their wines more accessible at a young age.
The style that has become so trademark of Hunter Valley, according to winemaker Andrew Thomas, is very much due to the climate and less so of the winemaking. "There is nowhere else that you can make these low alcohol wines with this fruit ripeness, elsewhere the acid would be through the roof," says Thomas, who followed on to explain that the climate gives phenolic ripeness while sugars are still low and acids are high — but approachable. "For me, Hunter Valley Semillon wines are some of the most delicate and purest in the world."
Even with his 2022 vintage, Thomas' Braemore Semillon is delightfully approachable — with a mouthwatering, but by no means stripping, acidity and delicate but bright aromatics. Then, there are winemakers who are trying to change the reputation of Hunter Valley Semillon with an entirely alternative style. Welcome to the B-side of Hunter Valley Semillon. A great example of this was Usher Tinkler's 'Death by Semillon' — made with skin contact to give it some extra grip but also a richness on the palate.
"I wanted to do something that was a bit unique," says Tinkler, who started making this wine in 2019. "I had learnt how white wine tannins can preserve your wine without additives, and so wanted to make this without adding preservatives [sulphites]." It works. With heady notes of lime chutney, it's still Hunter Valley, but has full body and depth over delicacy.
Although the tasting certainly convinced me that there's room to get to know a world of different white wines from Hunter Valley, tasting the incredible 2016 vintage of Tyrells Vat 1 and the 2015 of Brockenwood's IRL was still the highlight of the tasting. There's something very special about the smoky and flinty yet svelte aged Semillons that made this an internationally renowned classic. But you can't get hold of these older bottles too often, so I'll happily continue experimenting with the other wines of Hunter Valley in the meantime.
Photo of Hunter Valley by Wine Australia