In this excerpt from On Champagne: A tapestry of tales to celebrate the greatest sparkling wine of all…, Fiona Morrison MW falls in love with the Vieilles Vignes Françaises, Champagne's most mysterious wine, which hails from a tiny walled plot of Pinot Noir vines in the Grand Cru village of Aÿ. Treasured possession of the house of Bollinger, this is a site that's been admired for its wines since medieval times, but is it the age of these 'vieilles vignes' or the precious nature of this terroir that confers such luxury status?
My first encounter with this champagne was when I was handed an anonymous glass. It was like a blind date. I had absolutely no idea what I was about to meet. The colour was rich, golden; not burnished or coppery, just warm and glistening. The nose was gentle, discrete, quite floral but there were tantalizing, intense notes of lime, nougat, blossom and quince. I kept on wanting to go back to the glass. At first, smelling it was enough: hazelnut here, linden and fennel there; fleeting glances of orange peel and cinnamon. Then I became inextricably drawn in by the flavour, fascinated by the structure and the impressions that the champagne left in my mouth – salt, fruit, tingling sherbet sensations, and at the end of the palate a wild savouriness that I found utterly beguiling. I couldn't wait for the second date…
Before then, I do some research; I go to Aÿ to inspect the old vines – the vieilles vignes of the wine's name. I expect old, gnarled, twisted trunks with rugged barks and sturdy branches. So, imagine my surprise at being greeted by rows of skinny, tall, gangly Pinot Noir vines. I have difficulty hiding my disappointment from my hosts at Bollinger. I scratch my head, not wanting to appear stupid. These vines look young, I'm told, because they are young. But the vine canes are from last year's growth, so the term vieilles vignes is surely a misnomer? Is this some devilish Bollinger marketing ploy? Mais non.  
These adolescents are trained so that the year after they have produced grapes, they are bent down and replanted into the soil, leaving three fledgling buds above ground. The next year, the wood that is buried develops new roots and those three buds develop new canes which will bear that year's grapes. This is a very old, traditional method of vineyard training that I have never seen before. It is called 'marcottage' (layering) or 'en foule' (meaning'in a crowd'); an appropriate enough term because over the years, as the canes are folded back into the ground, together the vines move slowly through the vineyard, like Macbeth's Birnam Wood. 
The 'old' in these vieilles vignes refers not to the age of the vines but to this ancient method of vine propagation. The magic of these vines is that they are ungrafted; they are grown on their own rootstocks, unlike most of the world's grape vines which have been grafted onto American roots to save them from the killer bug, phylloxera, which decimated the vineyards of Europe in the 19th century. If it has its chances, this aphid can still wreak havoc today: one of the three parcels of the Vieilles Vignes Françaises, Croix Rouge, tragically succumbed to phylloxera recently and is no more. Usually, ungrafted vines can only survive in sandy soils as the bugs get asphyxiated by the grit. I bend down, searching for the tell-tale, coarse, beachy grains. Again, to my surprise, instead of sand, I find some dusty topsoil and the classic chalky rock of the region. Another mystery to solve.
So, whose hairbrained scheme was it to preserve these vines'en foule'? History points its finger firmly at Lily Bollinger, one of the redoubtable widows of Champagne who kept their houses running throughout the difficult war years and beyond. Persuaded by British wine writer Cyril Ray, who always loved this vineyard, Lily decided to save these special Pinot Noir grapes and make a separate cuvée in 1969. Interestingly, the fruit from these vines ripens earlier than grafted vines, so Bollinger is often ready to pick here before the official start of the harvest. 
In the height of summer, as I am standing in the Clos Chaudes Terres – a tiny 15-are plot behind the Bollinger house – I see that the grapes have already begun to change colour to a deep magenta. This is the best known of the Vieilles Vignes plots which total only 36 ares (a little less than an acre), yielding around 2,000 bottles each year. These delicate vines need lots of loving care. Where it usually takes 500 hours a year to manage a hectare of vines in Champagne, for these parcels it takes 1,500 labour hours to bring the vines to fruition. The unusual trellising method, in which last year's wood is buried under the soil, is one of the keys to protecting the vines from phylloxera, as well as encouraging the development of organic matter. Another key to the magic is that these two remaining parcels are 'clos', surrounded by walls which shield the vines, keeping them well aerated and exposed to the sun (hence the Terres Chaudsor 'warm soils' name). 
Slightly elevated temperatures mean the vines can suffer from lack of water. All sorts of efforts are taken to preserve the climatic balance using permaculture, where straw is spread under the vines to protect them from the sun; fruit trees are planted around the clos to encourage biodiversity, giving life to an insect population and shade to the vines; small sheep graze in the winter months to add manure, and horses are used to till the soil to keep it strong. If all these methods sound medieval, they are. Yet very efficient and precise too, and if they add to the nostalgia of the Vieilles Vignes, so much the better.
Talking to Charles-Armand de Belenet of Bollinger brings me fully into the 21st century. He talks about the research projects and laboratories. He speaks about trials to understand the magic of the Vieilles Vignes: where does that incredible salinity in the mouth come from? Why is the maturity level of these vines so high? How come the terroir of the clos is more pronounced than the vintage differences? It is easy to imagine why today's oenologists are so fascinated. So, is it worth all this effort for a couple of thousand bottles of champagne every few years or so? At north of £1,000 a bottle, the answer is probably yes. De Belenet smiles ruefully and stresses that it is wonderful to be a part of living history in growing vines in this forgotten style. 
Later, as I am lucky enough to sip a prized bottle of the 2008 vintage, with its notes of quince, figs, brioche, sea salt and summer blossom, I delight in the fact that an important part of Champagne's heritage is being preserved in such an extraordinary vineyard. Was it love at first sight? Perhaps, and this is a relationship I would like to continue.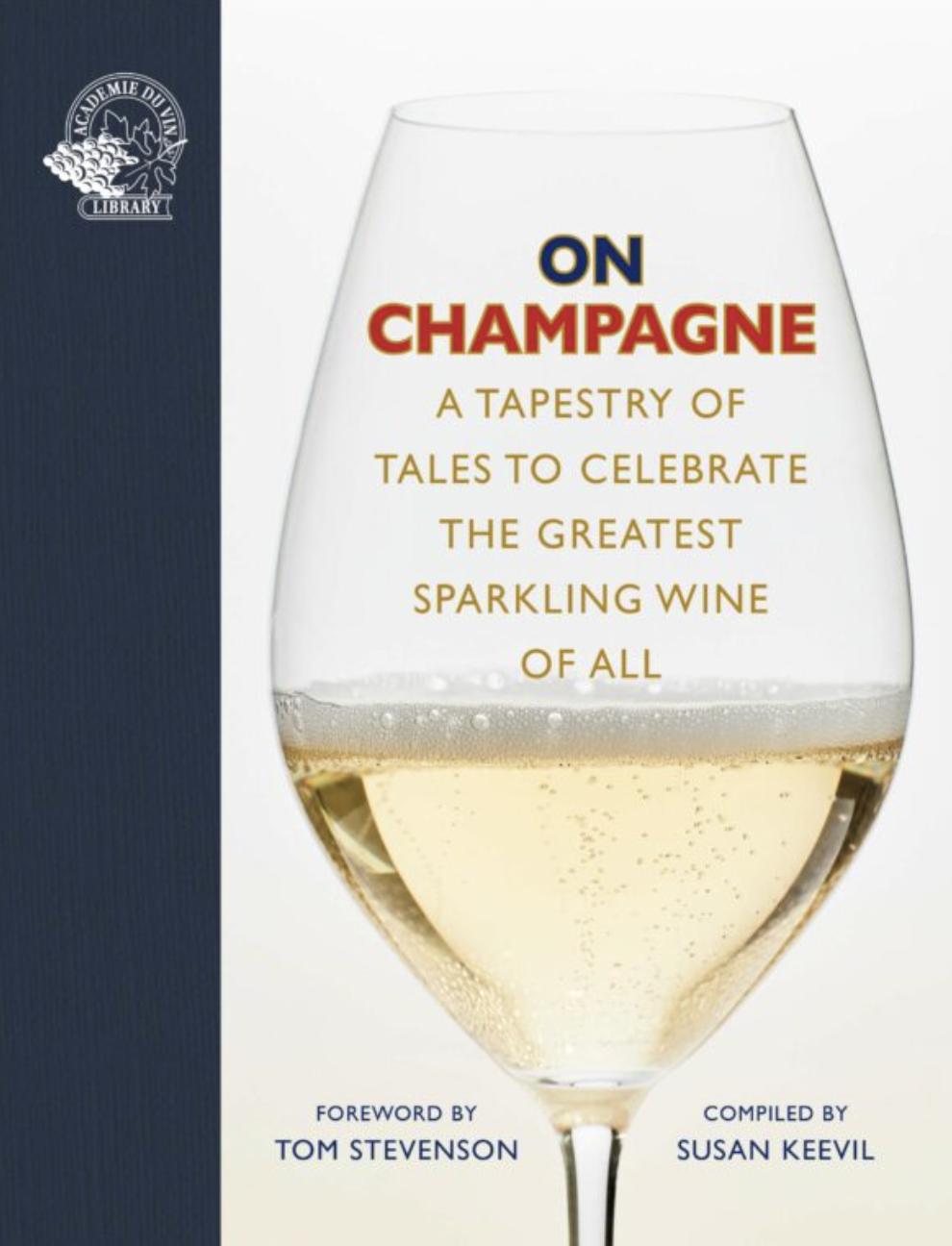 On Champagne is available directly from Academie du Vin and Circle members have a special discount that can be accessed in Members' Benefits.
In On Champagne the thoughts, opinions and conclusions of some of the world's finest champagne writers gather to reveal this wine's action-packed trajectory from the myth of its accidental discovery – not in France, we find, but in the cider cellars of England – to the development of a high-tech champagne fit for space travel.