Liz Sagues gets in a wonderful webinar with Yalumba, as she is catapulted off virtually, with wine in her glass, to the Barossa Valley. This is a much-expanded development of an article that originally appeared in the Ham & High series of newspapers in north and northwest London.
This article was inspired by one of the many fascinating webinars that have so much increased wine communicators' knowledge during lockdown, and its original publication was prompted by one of the many annual 'days' celebrating everything from chocolate to cats, from whistleblowers to (embarrassingly, on my own birthday) toilets, and, more relevantly, wine grapes.
The day in question was International Grenache Day, on September 18th, 2020. Understandably in current circumstances, not a lot happened compared with last year's 10th anniversary bonanza. But there are plenty of reasons to celebrate a widespread and often under-regarded grape. Grenache Noir (Garnacha, Garnaxta, Alicante and Aragonés in Spain, Cannonau in Sardinia, Tai rosso and Tocai rosso in the Veneto) has spread far from its Spanish or Sardinian homeland – most notably to California and Australia.
Grenache reflects the place where it grows and its flavours are appealing, approachable, yet serious. And in climate-crisis times, it's a valuable grape, happy in heat and drought.
The oldest Grenache vines in the world aren't in their European homeland. Instead, you need to head to Australia's Barossa Valley, where those on the Cirillo estate were planted in 1848. At neighbouring Yalumba, they're mere teenagers in comparison, dating only to 1889. The 820 surviving plants were, quite likely, cuttings of those Cirillo vines. They grow in sandy loam soil, in a place where they are very happy indeed. For Kevin Glastonbury, maker of Yalumba reds, they're as valuable as any gold seam, and he makes the iconic Tri-Centenary wine from them. "I've always thought there was more to Barossa than Shiraz," he told his virtual audience.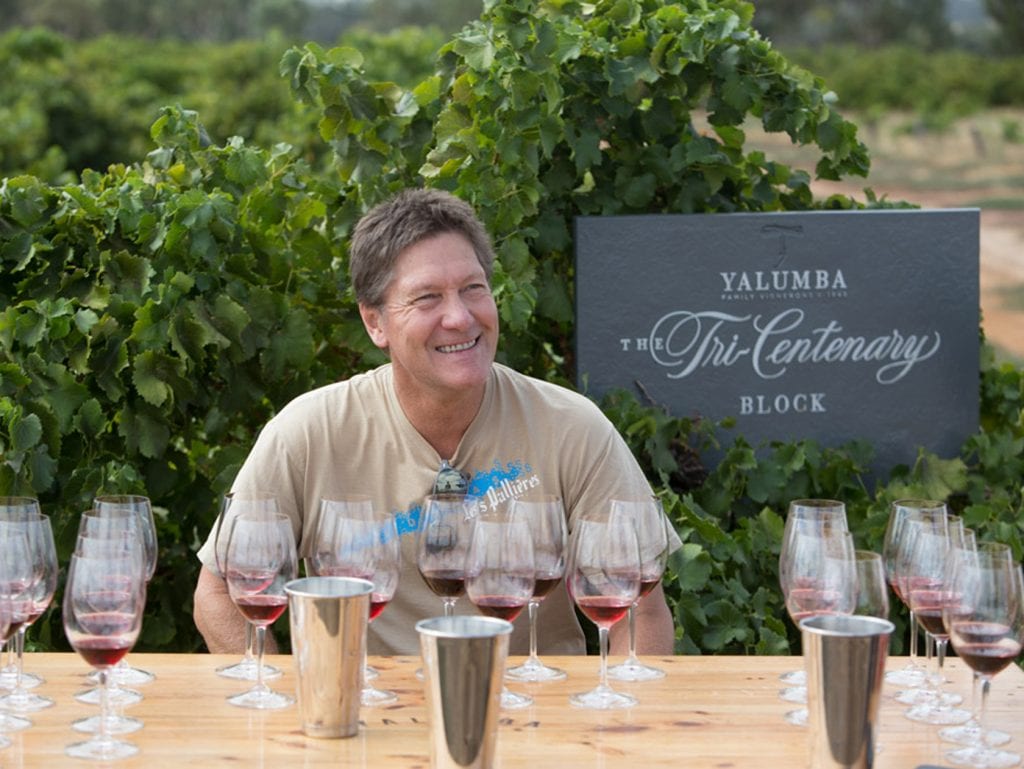 Grenache has long been known for hefty, sweet, high-alcohol wines; in the past it was Australia's most-planted red grape and emerged in almost every style, from sparkling to fortified. But Glastonbury and an increasing number of like-minded growers, in both Barossa and McLaren Vale, want a different, lighter, more fragrant result. Not exactly a rival to Pinot Noir, but hinting at the great Burgundian grape's delicacy. They've been responsible for a change to lighter wines, with much more finesse and fruit expression. The change was, he says, "seriously well overdue". To achieve it, he picks before his Grenache reaches OTT ripeness, uses only natural yeasts and eschews new oak.
Thanks to Yalumba and its importers and promoters in the UK, Fells and Limm PR, attendees at the webinar had three examples to try. First came the GSM 2016. The three components (55 per cent is Grenache) are wild-fermented individually and matured in barrel, then in wooden vats before blending. The vintage is an excellent one, and the resulting wine is deep purple/red, floral-scented, developing in the mouth with dense, dry, savoury fruit and balanced tannins.
Next up was Bush Vine Grenache 2018, which is lighter in colour, with a quite heady scent, juicy hints of raspberry followed by a savoury finish, and with overall much more fruit and length than the GSM. The vines have an average age of 44 years, and a third of the newly-fermented wine spends time on its skins before ageing in old barrels. The aim, says Glasbonbury, is to achieve tannin integration. He's looking for a rich, savoury juiciness and drinkability.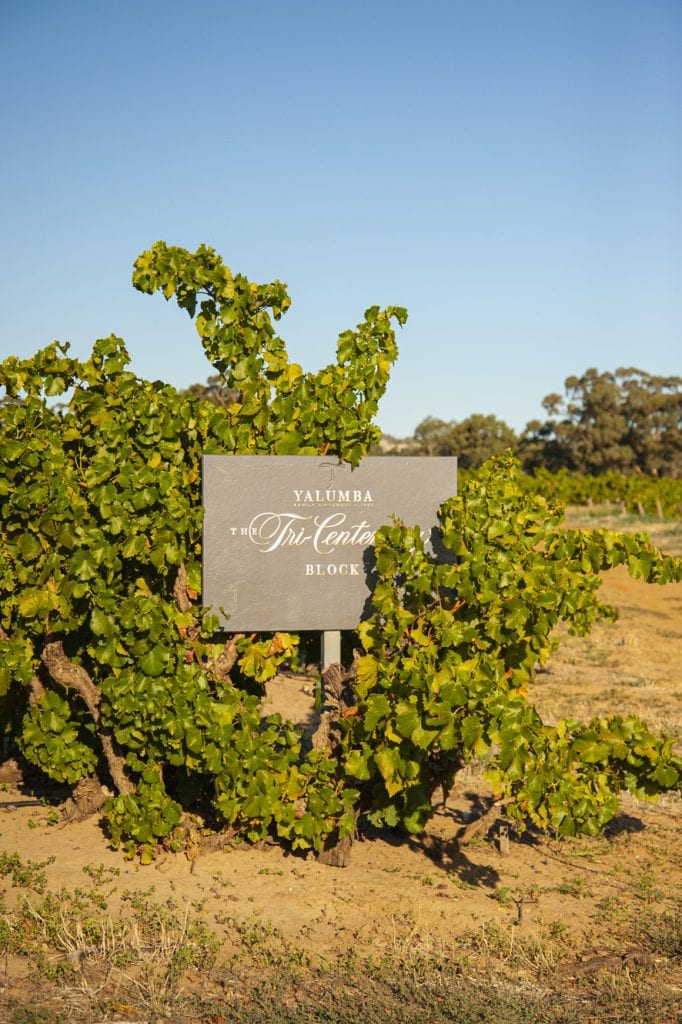 Tri-Centenary has been made since 1999, but only in the right years. "The challenge is to make a wine to stand out." Post-fermentation maceration is key, he explains: "Grenache changes lots during maceration." So, it might stay on the skins for 41 days – as for the 2015 we tried – or as long as 249, for the 2019. How to decide, asked one attendee. "When I think it's ready, with the right balance of tannin and flesh, I take it off." From the example of the 2015, he's clearly a good judge!
That wine is far from any brutish and dark expectation of posh Grenache. Crimson highlights to its youngish colour, delicate aromas, a complex, elegant mouthful with great concentration of savoury fruit and stylish length. It's tannic, but soft and balanced – and "still a baby", says its maker. "The more you look at it, the more complexity is there, showing what Grenache can do."
His enthusiasm for the variety is patent, from its simplest forms – wine "for everyone" – to the old-vine versions. "We need to keep beating our chest about Barossa and McLaren Vale old vines, we need to tell people about them." There are differences between the two regions. "Barossa can be more candied, fuller, perhaps inconsistent. In McLaren Vale there is more individuality, the tannins are more obvious, there's less overt sweetness –  now that's what is happening in Barossa."
But whichever the region, the grape must speak, and without a dominating outside influence. He sees no point in using new oak. "The fruit profile should always be the star. New oak can clip that, can alter the palate. For me, Grenache should always be in old oak." And, yet again, comes that word that all who love wine must celebrate, every day of the year: "drinkability".