It's been 18 months since the Covid-19 pandemic took its grip on the world and changed life as we know it. In April last year, we asked members from around the world to tell us what was happening in their country, and this month we've done the same.
EUROPE
Italy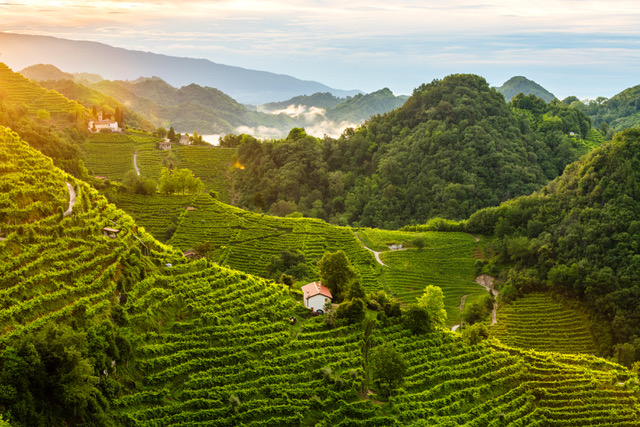 Michèle Shah reports on how Italy and its wine industry is coping with Covid, which wreaked havoc on the Mediterranean country, especially in the early days of the pandemic as a shocked world watched on.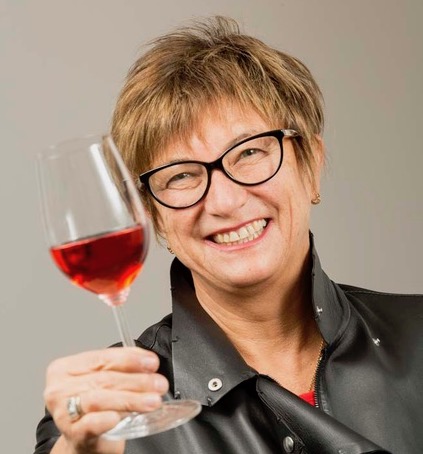 In October 2020, Italy's government set in place a number of strict lockdown regulations, which varied from region to region. They were colour coded, with the most severe being red, followed by orange, yellow and white, the latter which implied Covid-free. All regions until mid to late May this year mainly transited from red to orange, which meant that people could not travel out of their municipality, and unnecessary retail business was closed. All restaurants, bars and hotels (in part) were closed and had to follow lockdown measures. For restaurants, this meant that they could only serve take-away food or that they could stay open until 6pm, and most of the restaurant business suffered heavy financial losses as they slowly came back to normal opening hours, being allowed to open for 'al fresco' serving and eventually by the month of June 2021, opening up to midnight.
The situation was further hindered by a sluggish rollout of the vaccine, which was also administered regionally, not nationally, and only really sped up in May and June, to cover most of the population over 50 years of age.
During this entire period from 2020 to 2021, Italy's wine sector faced severe financial difficulties, especially sales linked to the Horeca sector (on-trade), which saw orders drop to zero. In a report issued by Fipe-Confcommercio (Federation for Italian Public Enterprise), its director Luciano Sbraga, describes 2020 as "'a nightmare': 514,000 jobs went up in smoke in the hospitality and catering sectors, 31 billion euros in consumption was lost, and 22,000 businesses closed their doors. But the good news is that 85% of restaurateurs say they are confident in the recovery, although this could take a few years to build-up to be on a par with pre-Covid levels".
A recent survey (July 2021) issued by Ismea (Italy's National Institute for Agricultural Research) shows that the Italian wine sector is expecting an increase in sales, which have been growing since early spring 2021, both domestically and internationally, thanks above all to the reopening of the Horeca sector.
The reopening of the Horeca channel in spring slowed down supermarket sales, which in 2020 had enjoyed a transition of premiumisation in wine sales. In the first half of 2021, total wine and sparkling wine sales in supermarkets and in retail increased very little in volume, while prices rose sharply. There was a distinct rise in sales across all categories of DOC-DOCG wines, against a decisive drop in entry-level wines, while IGT wine sales remained stable. In spite of the 2% drop in volume in wine sales in the large-scale (supermarket) retail trade, 2020 sales are positioned higher than those of the same period in 2019, marking a notable change in consumer habits that is becoming increasingly notable in the off-trade. (Source: Ismea)
Despite hardships in the retail and Horeca sectors, Italy's wine exports struck a positive note, doing better than expected. March recorded +3% in volume and +12% in value compared to 2020, while April recorded +13% in volume and +29% in value compared to April 2020. In the first four months of 2021, 6.5 million hectolitres were shipped out of the country, 3% less than in the same period last year, while the value grew by 4%. Sparkling wines are the driving force behind Italy's exports with +8% in volume and +7% in value compared to the first four months of 2020. It is expected that sales could bring the sector's turnover back up to last year's levels. (Source: Ismea)
Initially wine tourism and hospitality was slow to pick up, however, it is now said to have gained a positive momentum. With the 2021 harvest underway, the lack of manpower – which relies heavily on immigrant workers – both in the vineyard and in the cellar, is of some concern. Extreme weather conditions with heavy rainfall and hail have taken their toll in vineyards, as did the frosts in the week after Easter (7th, 8th and 15th April) with temperatures falling to below -4°C, causing some damage to early budding. (Source: Ismea). The good news is that harvest predictions around Italy are looking good, with production levels on average, predicting some 49 million hectolitres, and that without the need to resort to distillation to reduce production as happened in the last vintage (2020) due to Covid measures in production. 
A positive outcome from lockdowns in Italy is the need to seek alternative channels for both sales and marketing. The use of multi-channels, social media, zoom, online sales, has changed the way wineries and retail have engaged with consumers, and has enabled the category to get closer to consumers, accelerating a process which Italy has embraced with its usual creative spirit. 
…..
Spain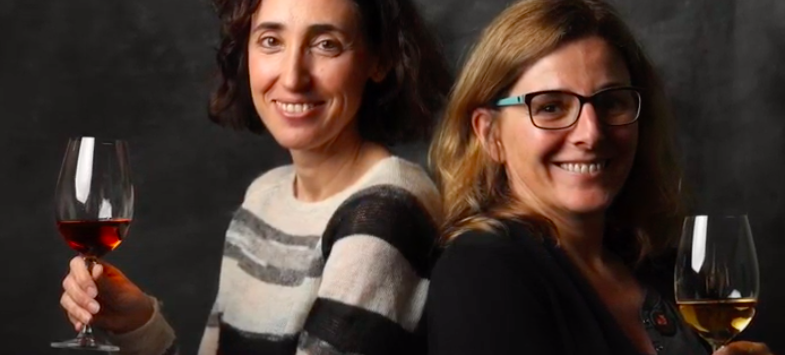 Amaya Cervera and Yolanda Ortiz de Arri bring the latest from Spain, where almost half of the wine sipped pre-Covid was shifted by the on-trade. You can read more of their reports on how the crisis is affecting the industry at Spanish Wine Lover.
On 9th May, the state of alarm officially ended in Spain, but some restrictions remained in place, particularly with regard to opening hours and seating space in bars and restaurants. Considering that almost half of the wine drunk in Spain was sold in the on-trade before the pandemic, the growth in sales both online and in supermarkets has failed to offset the losses.
The hospitality sector has picked up the pace unevenly as the various local administrations introduced varying restrictions in terms of capacity and closing times. Madrid, the most lenient region, has witnessed the opening of a significant number of new restaurants, including some ambitious wine bars. Two luxury chains, Four Seasons and Mandarin Oriental, opened new high-end hotels in the capital in September 2020 and April this year, respectively. This summer, tourists in Spain are mostly Spanish nationals.
Compared to the difficulties in the domestic market, exports suffered less and recovered at a faster pace. According to the Spanish Wine Market Observatory (OEMV), in the first quarter of 2021, the country was the largest exporter of wine by volume, albeit at lower average prices, and became the world's largest bag-in-box exporter, Spain's best performing wine category during the pandemic. On the other hand, sparkling and bottled wines fared poorly. Price is still the unresolved issue for Spanish wine, even more so in times of Covid.
Online tastings and webinars are here to stay and although their frequency and quantity have dropped considerably, they are now seen as a useful tool for the wine business. The pandemic has prompted the creation of professional online platforms, especially in terms of wine education. Spain will be the first European country to host the Master of Wine exams outside London. They will be held in Malaga at the end of August.
Producers are striving to engage directly with their customers, either through social media or through their own private clubs. In this sense, and despite the hiatus caused by the pandemic, wine tourism continues to be a priority as a tool to build brand loyalty and awareness. Bodegas are also keen to include culinary experiences in their tourist services, ranging from a simple wine bar or a shop to ambitious fine dining restaurants. Ribera del Duero, known for its traditional eateries serving lamb chops, now has three Michelin-starred restaurants, something unthinkable until a few years ago.
Trade events resumed in earnest in June, with tastings and press trips for small groups but there were also more crowded tastings, such as the Innoble Wine Fest in Sanlúcar de Barrameda (Cádiz), where a vaccination certificate or an antigen test was required to gain access to the event. The Peñín Guide has announced that it will hold its 2021 Wine Fair, arguably Spain's most multitudinous wine tasting, in November. Although the number of infections is still very high, Spain has one of the highest vaccination rates in the EU and the wine trade is eager for more activity and to move forward.
…..
Sweden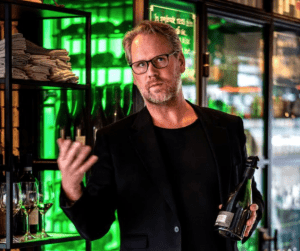 Fredrik Schelin reports from Sweden, one of the few countries to not experience any lockdown measures. He shares his perspective from the ground and interviews key industry businessmen on the impact Coronavirus has had.
Sweden, unlike many other countries, has not applied any lockdown restrictions, which continues to be true. Most measures have been voluntary in Sweden, since the community is built upon trust between the government and the people. Primary schools have stayed open during the pandemic, though high schools have been teaching online from home.
Restaurants and bars are open, but with a maximum number of four guests seated inside per table, who must be seated with a minimum distance of 1.5m between tables. No ordering or consuming standing at the bar, or queuing at the bar, are allowed. Restaurants are really suffering, as almost everyone who can is working from home. This has led to many restaurants almost closing down. Alcohol sales at the state monopoly have increased during the whole pandemic. Sales at the monopoly in more expensive categories have changed, with people buying more expensive wines.
Comments from within the industry:
Åsa Bard Talborn, who works at Stockholmsmässan, the largest exhibition facility in the Nordic region, said:
"The trade fair industry (B2C segment) is experiencing a positive response from exhibitors and visitors to meet and participate in trade fairs this autumn. One of Sweden's largest public fairs within food and beverage, Sthlm Food & Wine, is already fully booked in certain segments such as champagne and wine tastings.
Whether trade fairs can be implemented depends on how and when the government's plan for the abolition of restrictions can be implemented. The plan contains five steps and steps 1-3 have been implemented during the summer. The last steps can be implemented when the spread of infections has dropped to a low level. Sweden experienced a positive development in June, but unfortunately the spread of infections has increased during the Swedish holiday period. Today, on 9th August, we have no answers as to when the last restrictions can be eased. The entire industry is now keeping its fingers crossed that the spread of infection is decreasing, and that society can reopen. We are all longing to meet and experience food and wine together again!"
Jonas Ohman, importer for Arvid Nordquist, commented:
"We are still experiencing boosted alcohol sales due to a switch of purchase places. Whilst the border trade and travel retail are at a minimum, the monopoly and its online sales have increased rapidly. 12% of regular wine consumers have tried Systembolaget's home delivery, which is an increase of several hundred per cent compared to before the pandemic. But consumers are also shopping differently – we still see two spikes, Bag-in-Box in terms of volume, which presumably will flatten out when travel starts to increase again. Another interesting trend that is becoming clearer every month is premiumisation. Many Swedes are willing to spend more for higher quality. Probably due to fewer restaurant visits, people have more disposable income and want to treat themselves with a nice bottle to compensate for not going out. According to Systembolaget, this trend should continue in the future, as it is usually hard for consumers to downgrade. The on-trade has started to recover and the fall looks very promising, depending on the level of restrictions going forward.
The supply chain is affected both globally and locally. From a global perspective, the lack of raw materials, such as cardboard and plastic, price increases and the imbalance in the world of containers for transportation affects both availability and pricing. Locally, the increased volumes sold through the monopoly puts pressure on the logistics providers and this summer the shelves at Systembolaget have been empty due to lack of service ability from their suppliers. 
To understand, follow and to stay relevant for the consumer has never been more important than now."
…..
Finland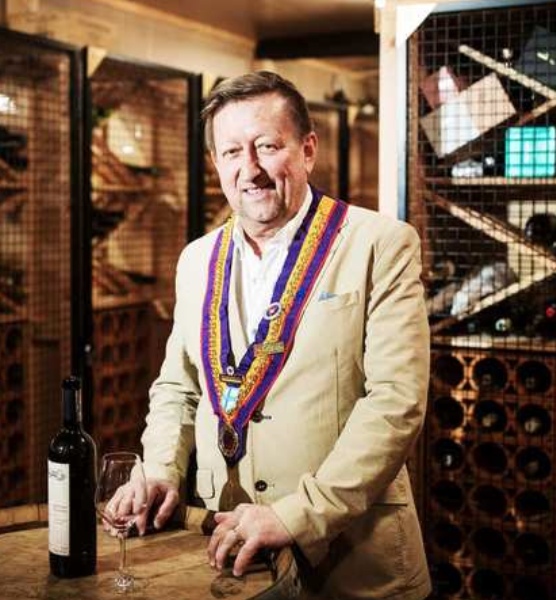 Timo Jokinen, speaks very much first-hand about the situation in his native Finland, where he runs a wine restaurant.
The off-trade in Finland has been booming over the last 16 months. Although it is difficult to get definitive numbers, the alcohol monopoly ALKO has increased its sales significantly. Finland's wine drinking population is declining, but Bag-in-Box is the word. Chile is still doing well on the Finnish market, but it has lost a good part of its market share. Portugal is rapidly improving its position, while Germany and Italy are also growing notably. It's worthwhile remembering that the monopoly gives consumers direction on what's available and what one has got to buy.
Direct imports are on the rise and webshops are increasing their sales – this is especially true in the premium wine sector. It's clear that more expensive wines are finding their way onto people's dining tables at home. A likely reason for this is that a significant amount of people have saved up their money, due to not travelling and few trips to restaurants. A good part of Horeca, as well music, theatre, entertainment business accounts are empty. This has also caused problems for the future, since a lot of Horeca staff have moved to other jobs – like everywhere around the worId, I imagine. Incidentally, wine consumption in Finland some 12 litres per capita – just half that of Sweden and one-third of Denmark.
The on-trade is in a very shaky position as restrictions come and go. It is virtually impossible to predict how a restaurant can function in the next three weeks. What is usually bad news always comes just a couple of days in advance. Last weekend, once again, saw new limits – service till 10pm and doors closed by 11pm, a capacity of 50% in a bar and 75% of a restaurant's seats can be occupied, assuming that each group is at least two metres apart. Well, we all know how difficult it is to make any reasonable turnover as such, and with extra salaries in evening hours, Sundays, double-pay – but no customers.
Here, in Finland politicians and health authorities have scared people to death of the danger of restaurants and alcohol. Now, the younger generation of age 20-30 are most impacted by this. In the past year, retail establishments and restaurants having been selling cheaper and cheaper wines, while better wines are ordered from the internet. Meanwhile, traveling to Estonia is very limited (to buy duty free alcohol for instance).
Considering that this year has already been lost, we're just waiting for vaccinations, a 'Covid passport' or whatever we call it, to be available as soon as possible to all. Maybe that´s the way we can achieve better business in 2022.
…..
France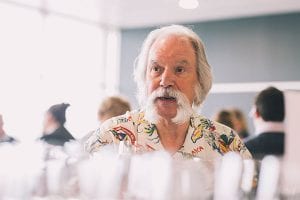 No longer locked down in the Loire Valley as he was during the first wave, Jim Budd provides his update on France from the Scottish Highlands.
Last year it was easy to write about how Covid was affecting wine producers in France. In 2020, we unexpectedly spent more than four months in the Loire Valley, due to the first Covid lockdown, returning to the UK in early July. Unfortunately, because of Covid, I haven't been back to the Loire or even been outside the UK since. This is the longest time for over 40 years that I haven't been to France at least once a year. For best part of 35 years, I have been in the Loire four, five or more times a year. 2020 is also the first Loire vintage for many years at which I haven't been present for at least a part of the harvest. Not being there underlines how important it is to see the harvest with your own eyes – watching from a distance is not the same! Instead due to the second Covid lockdown, we have spent much of the last year in the Scottish Highlands.   
Following a successful and early 2020 vintage, 2021 has not been kind to French wine producers. Spring frosts, severe outbreaks of mildew and oidium, along with devastating hail storms in Bordeaux, the Loire and elsewhere, mean that 2021 will be a small vintage in France. Outbreaks of mildew have been so bad that the French Government has raised the permitted level of the use of copper in vineyards from 4kg per year per hectare to 5kg, providing that over the 7-year period from 2019 – 2025, the total used does not exceed 28kg per hectare.
Estimates released on 1st August predict that the volume will be between 32.6 million and 35.6 million hectolitres (hl). This is lower than frost-affected 1991 and 2017 – and at the level of 1977. However, it is difficult to make a direct comparison with 1977, as the area under vine has declined over the last 40 years. In comparison, 2020 saw 46.6 million hl produced. From 2016, the Loire has been hit by spring frosts – four years out of six with only 2018 and 2019 being essentially frost-free. 
Covid closed French restaurants/cafés from October 2020. It was not until 19th May, 2021, that they were allowed to reopen in a limited way, with restricted seating outside and none inside. Dining inside was allowed from 9th June. Then on 12th July, President Macron announced that customers had to be either vaccinated or have a recent negative test to go to a restaurant. This requirement has prompted a boost in the number of vaccinations. Some 76.5 million jabs have now been administered in France, enough to inoculate 57% of the population.
Fortunately, French restaurants have survived due to government support but wine producers' on-trade sales while restaurants and cafés were closed will have been drastically reduced.
The future?
We're hoping to get out to the Loire in September to catch up with the 2021 Loire vintage, which due to a cold spring should start later than has been the case recently. But we will have to see what the travel guidance is and whether we have to get PCR tests and do quarantine. It looks unlikely that Covid will disappear, but widespread vaccination worldwide ought to make it manageable in time. Hopefully 2022 will see the return of wine shows like Millésime Bio, Salon des Vins de Loire, WineParis, Prowein, etc. along with tasting events. How far Covid will have brought lasting changes to our behaviour is unclear, especially if the drastic changes required by the recent IPCC Climate Change report actually come about.
 …..
Hungary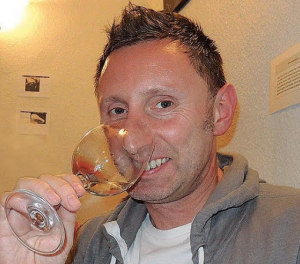 Robert Smyth reports from Hungary, where the vaccination rollout has been rapid, after the Central European country became greatly affected in the second wave, becoming the country with the second most deaths recorded per million inhabitants in the world (after Peru). 
At first glimpse, Hungary's capital Budapest, appears to have returned to normal, with people going about their daily business as if the virus no longer exists, with barely a mask in sight. However, Budapest is normally awash with foreign visitors in the summer months and while tourists are trickling back in, the on-trade continues to be greatly affected, and several Michelin-starred restaurants continue to remain closed.
Péter Váli, winemaker and owner of Válibor in the volcanic Badacsony region on the northern shores of Lake Balaton, said on 9th August that the on-trade is seriously suffering in Budapest, yet booming in the wine regions themselves as well as in restaurants in other rural areas, as a large number of Hungarians staycation. "Tourism beyond Budapest is good, but the centre of Budapest is empty and it is full of restaurants. Budapest is not too familiar to Hungarians, who don't appreciate its thermal baths, fabulous architecture, theatres, riverside setting, and so on. Brits go to London, the French go to Paris, but Budapest is not high on the list for Hungarians living in other parts of Hungary," he said. Nevertheless, as I walked around downtown Budapest just a couple of days after speaking to Váli, I was surprised at the sudden increase in tourists occupying central spots. Then, immediately before this report went out, offers to guide wine tours for small groups started to come in for me, for the first time since the outbreak of Covid.
László Mészáros, managing director of Tokaj's French-owned Disznókő, the first major estate you encounter as you enter the Tokaj region and one which is delightfully surrounded by its own sloped vineyards, described two main sides to tourism. "There are those visitors coming to taste the wines on the estate, and those who travel to Budapest and buy wines in wine bars, restaurants or at the airport, and the latter will be extremely limited," he said. Mészáros is more sanguine about domestic tourism, however. "I'm quite optimistic that domestic tourism will happen. Mostly Hungarians will come and visit," he said. Foreign visitors to the estate will certainly be missed as they tend to buy the more expensive wines. "Hungarian visitors usually buy wines for everyday consumption but less in the way of Aszú [Tokaj's signature botrytized sweet wine], which foreigners often buy," he said.
One notable trend in the Covid-era in Hungary has been a marked increase in the purchase of wine online. This led to many wineries establishing webshops for the first time. "Online sales in the first few months of the pandemic were very successful, but then many more winemakers went online and there are too many players and not many customers, while wines are heavily discounted," said Váli. His own winery has seen buoyant sales at the cellar door and has also benefited from opening a shop in the centre of the wine region in the town of Badascony.
Attila Tálos, head of Bortársaság, Hungary's leading wine distributor, said that internet sales greatly increased during the pandemic, while sales from the company's shops declined, as overall sales continued to rise. Incidentally, wine shops were never actually closed during any of the lockdowns as wine was considered an essential foodstuff. Tálos added that since the total easing of restrictions at the end of May (after half of the population had received the first jab), customers have been returning to buy wine in the stores, while internet sales have dipped.
An emerging trend pre-Covid was for winemakers to establish direct links with customers and to deliver to them directly, skipping distributors, which has continued to gather pace.
…..
New Zealand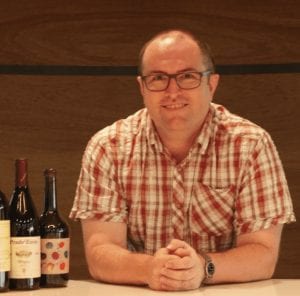 Tom Jarvis reports from New Zealand, where the 2021 harvest went ahead with the country not in lockdown, although labour shortages did make getting the grapes in complicated.
The 2021 harvest was collected, and unlike in 2020, the country was not in lockdown, so the industry did not have to deflect accusations of privileged treatment. But labour shortages again presented extra challenges.
In general, larger companies planned in advance which formerly hand-picked blocks would require machine harvesting. This contrasts with 2020 when an early harvest meant the harvest was well underway before Covid-19 bit. Then the big players had to switch wholesale to machine harvesting due to social distancing requirements.
In 2021, smaller players generally got the fruit in okay, but often had to show some ingenuity as they struggled to secure contract labour. Collaboration between winemakers was often key, and family and friends were often called upon. Halcyon Days in Hawkes Bay held a grape picking fundraiser in conjunction with the parents of a local school.
Worker numbers under the Recognised Seasonal Employer are still restricted due to Covid-19 border controls. Around 7,000 have come in this year (across all sectors), compared to the usual 12,000. The wine trade has had to compete with other sectors (particularly apples) for staff.
Wineries in Marlborough were about one-third (900 workers) short of RSE (Recognised Seasonal Employer) workers going into the labour-intensive pruning season. The region only has a 2.4% unemployment rate, and no influx of foreign backpackers. Most wineries want to avoid mechanical pruning if at all possible due to quality, pest and disease concerns. A number of the seasonal workers now in the country actually came over for the 2020 harvest. They remained rather than return home and risk not being able to get back here.
Encouragingly, PM Ardern announced on 9th August that the Cabinet had agreed in principle to allow seasonal workers from Tonga, Samoa and Vanuatu to travel here without a two-week stay in managed isolation. Also, on the upside, some essential skills visas have been extended from 12 to 24 months and relevant parts of the application process have apparently been streamlined.
Nearly 90% of output is exported. In 2020, the industry reported record figures. I have not seen any interim official NZ Winegrowers statistics since then. However various reports suggest that overall export figures may be continuing to increase slightly. The industry here has benefitted from increased home consumption in key markets of the UK, Australia and the US. Volume channels and supermarket trade have remained solid.
Exporters to more niche markets may face stiffer challenges. The same Central Otago winery I spoke to last year reports a continued halving of exports to their established markets. Across Asia they have traditionally focussed on five-star hotel chains, where most fine dining occurs.
Sales to top-end restaurants in big cities and resorts such as Queenstown (considered a winter destination by Kiwis) have not been as solid as the other tiers of the (small) domestic market. But while tasting room footfall has been slashed due to absence of tourists, a higher proportion of domestic customers has at least provided partial compensation via increased case sales.
Imports to New Zealand continue to be affected by transport delays. However, my unverified impression is that an extended period without lockdowns has resulted in orders being placed and new ranges arriving on our shores.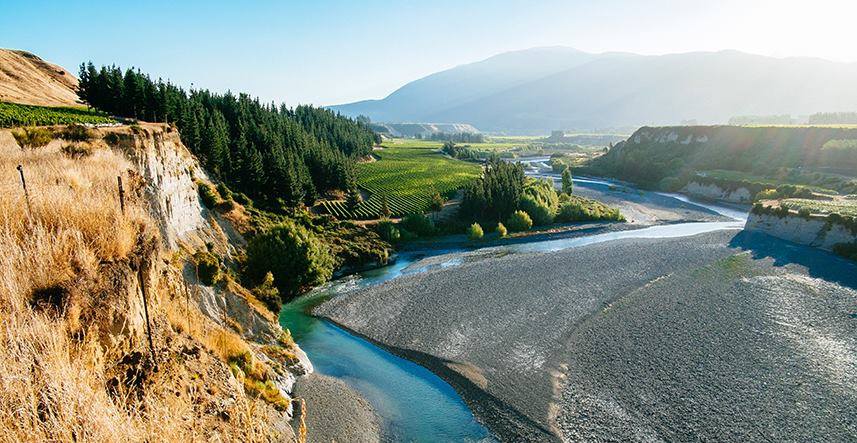 …..
India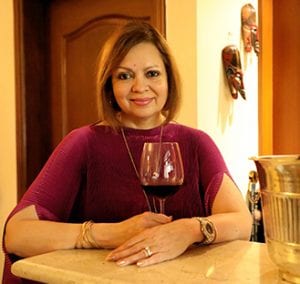 Ruma Singh, assesses how the Indian wine market has reacted to Covid, with a certain level of premiumisation occurring and wine delivered to some Indian homes for the first time.
India has been through a horrific time ever since the Covid-19 pandemic struck in 2020. A country of 1.3 billion people, India is divided into 28 culturally diverse and independently-governed states and eight union territories. The pandemic struck in waves across the country, making governance complicated. India has seen two major lockdowns since early 2020; the first wave covering a major part of the year, and the second commencing early spring 2021. Some states still have stringent restrictions on movement and commerce in place, even as the positivity rate gradually declines. India's wine industry is centred in two major badly-afflicted states – Maharashtra and Karnataka.
On trade devastation, off-trade surge
In Maharashtra (capital city of Mumbai, the largest market for wine in India), the second lockdown hit from April to June 2021, with a phased easing off still underway. Particularly affected was the on-trade, with restaurants initially completely shut, then open for a limited number of hours. Yatin Patil, owner of Maharashtra-based Reveilo Wines and committee member of All India Wine Producers' Association, says: "Wine consumption has been hit badly: on-premise consumption has been negligible." A recent notification extending hours of business (until 10pm) has made restaurateurs and wineries hopeful of "something of a bounce back," according to Sula Vineyards' senior vice president and chief winemaker Karan Vasani.
A sliver of hope has also come in the shape of a sharp increase in retail spending as lockdowns were lifted (liquor sales were banned during the first lockdown). Vasani explains that Sula Vineyards, India's largest wine company, "pivoted massively" from institutional to retail sales. "Hopefully things will pick up in the latter half of 2021 as vaccination rates rise and consumer sentiment improves." Sumit Jaiswal, marketing head of Grover Zampa Vineyards, India's second largest producer, says there was "a little respite between lockdowns: during the period between September 2020 and February-March 2021, we managed to recover 70% of the previous year's sales for the same period." Patil describes how the post-lockdown sales surge saw several retailers apply for licenses to open more stores in Maharashtra.
Though home delivery of alcohol is prohibited in India, a handful of states introduced it in the latter months of the second lockdown. However, the unevenness of policymaking on home deliveries across the country has been a negative. States like West Bengal, Orissa, Jharkhand, and even Mumbai city, saw sales surge once home deliveries were allowed, but this was affected by several factors like high delivery costs and overall negative sentiment. Consumers, hard hit by job losses and Covid fears were in no mood to spend on wine, which is largely considered a luxury spend. Says Patil, "Wine competes for share of mind and wallet not just against other wines, but against all beverages. It is badly disadvantaged by its high tax structure."
Tourism-centric states like Rajasthan and Goa, which normally saw a high influx of foreign tourists, saw sales plummet. "It will be a while before we see a recovery in international tourism," agrees Vasani. "This market has seen a total collapse."
Premiumisation and 'the Go Local' trend
Unable to visit restaurants, consumers traded-up to premium labels for home drinking. Minus on-trade markups, consumers felt freer to experiment and try new wine styles, according to Patil. Agrees Vasani, "Those fortunate enough to retain their jobs through the pandemic did spend – the lack of holidays or dining out left them with some disposable income." Sula Vineyards saw the biggest growth in their higher-priced segment Rs 1,000+ (€12+) category of wines.
In addition, there was a strong sentiment towards supporting local wine businesses amidst the ongoing economic devastation. This was compounded by the fact that imported wines were hit by government restrictions on international flights and shipping. However, domestic sales growth has been hampered by restrictive inter-state taxes, plus the fact that some states clamped down on alcohol sales altogether. The wine industry, focused on key states Maharashtra and Karnataka, is hoping that Maharashtra's new wine policy (permitting home deliveries and wine sales in supermarkets) will boost sales. "All eyes are also on Delhi's new policy announcements later this year," says Vasani.
The tiny glimmers of light do not take away from the fact that the impact of the pandemic on the wine industry has been "phenomenally negative," says Jaiswal. "Let's not forget that Indian systems discourage alcohol consumption. Our industry walks a fine line between profit and loss."
While the Indian wine industry waits for 'circumstances beyond its control' to take their course, there is eagerness to see a return to normalcy. After all, says Jaiswal, "wine is a sensorial commodity, a social product. People want to gather together to drink wine and share their experiences. This is what helps the industry grow."
…..
China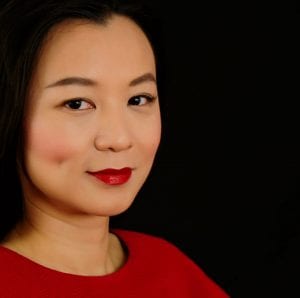 Janet Z Wang, author of The Chinese Wine Renaissance, counts the costs of Covid in China, uncovering cases of small businesses thriving against the odds, as well as raised interest in local wines. 
As the first country to grapple with the novel coronavirus and the debilitating effects of lockdown, Chinese traders very quickly realised that it was do-or-die depending on digital savoir-faire. While much of Europe was still debating the prospect of lockdown in 2020, my Chinese friends were already seasoned 'cloud-based' (virtual) teachers, influencers, salespeople, auctioneers, party hosts, clubbers, and wine tasters. In fact, by mid-March, parts of China's hospitality sector were tentatively reopening again after widespread lockdown since late January 2020, just as the UK and many parts of the world were entering lockdown. 
Isabella Ko, founder of The Merchants, Beijing, a wine bar & restaurant, is one exemplary story of a small business surviving and thriving against the odds. As soon as lockdown was implemented in Beijing, she offered takeaway service based on a streamlined cafe menu, initially selling via the popular Chinese social app WeChat (which enables seamless in-app payment and is used by 87% of the population for digital payments). She then quickly formed relationships with larger food delivering apps and services, and was soon offering food and wine deliveries nationwide. She also realised that more people were seeking virtual wine drinking events from home and wanted proper wares, so she pushed her advantage as sales rep for Zalto and Coravin.
By mid-March, she was able to re-open the venue on a booking-only and limited-time basis. Now online + offline form a mutually reinforcing business. "Customers are required by law to show travel and health status information via approved apps before they can enter hospitality venues in China," Isabella explains. This has helped Chinese people to feel more comfortable going out, and China was able to avoid going back into nationwide lockdown since reopening, and though the hospitality sector is still facing uncertainties, the general expectation is that recovery and growth will be strong. In fact, after the initial period of consolidation, Isabella observes that now the on-trade landscape in China is actually even more competitive and fierce, particular in the large urban centres such as Beijing, Shanghai, Guangzhou, Shenzhen, as people cannot travel abroad, but business and social life have been on a path to normality for the past year. She has also observed a degree of 'revenge spending' or perhaps 'resigned spending' – ordering Lafite at 1pm, drinking from lunchtime till night, or office workers starting to drink from early afternoon (during working hours!) seem like un-Chinese working ethics and peculiar new trends. Whether they are here to stay remains to be seen.
It is a notable year for Chinese domestic wines too. A wildly popular TV drama aired just before Chinese New Year 2021 about Ningxia province's transformation from poverty-stricken Gobi wasteland to the land of milk and honey (well, goji berries and wine, among other wholesome produce) boosted the profile of the Ningxia wine region beyond the local tourism bureau's wildest dreams. Ningxia is becoming a haven for domestic tourism, thanks to the TV drama and pent-up demand for travel only exercisable within domestic borders, and many wineries can barely keep up with orders for their wines on e-commerce platforms. Chinese wines are having a breakthrough year in terms of public awareness and reputation, though we mustn't forget this is from a negligible base, and pales in comparison with the renewed fervour for hard liquor. Domestic liquors, in particular Baijiu, are recovering the trend of loss of market share in previous years. This has the side-effect of lifting demand for imported spirits, such as whiskies and brandies too.
Trade war and deteriorating relations with Australia notwithstanding, there are recovery signals for imported wines from other regions too. Whilst 2020 was a year of notable decline for imports, due to obvious reasons for the drop in demand, the sluggishness persists as international freight times and costs are still unattractive and volatile, and many Chinese traders are still digesting stock overhang. However, 2021 H1 import figures (ex. Australia) are tentatively positive, albeit from a low base of 2020. Most notably, versus the same period a year ago, Australia imports dropped 89% in the bottled wine category, while France regained the top position; and Chile leads in the bulk wine import category. 
However, the July 2021 inflow of the Delta variant into China and its rapid spread to several provinces has been declared the worst crisis since the initial Wuhan outbreak, and is casting serious uncertainties yet again. Contrasting the success of Prowine China, which went ahead in November 2020 in Shanghai, many large-scale events and conferences are now being cancelled across China as a measure to curb the Delta variant.
"Uncertainty," says Xue Jing, co-founder of Dr.ink Wine & Spirits Culture, a wine education and events institute in Eastern China that supplies both the on- and off-trade, "is the new normal that we are forced to deal with. This is a business we thought we knew well, but suddenly we have to think out of the box. Uncertainty in terms of the wider international political climate can affect us, as well as the restrictions and rules around the still changeable Covid situation. Of course, this affects confidence, not just for the wine trade, but more generally, from policy makers to downstream sectors to consumers… We are used to actively seeking and opening up markets and opportunities, but now, we are forced to react to all sorts of uncertainties from a passive position to survive and maintain. This is the new dynamic of the challenge."
There is defiance and resilience in his voice. I am reminded that China is fuelled by strategic and fighting spirits like Xue Jing and Isabella, despite the sense of so-called 'involution' (neijuan), exacerbated by Covid. And that is what I need to know about the outlook of the Chinese market.
…..
Japan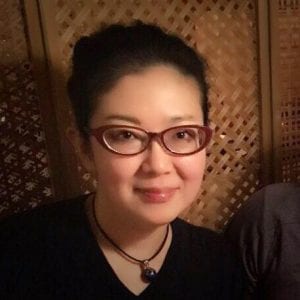 Megumi Nishida reports from Japan, where the recent Olympics has led to a surge in new cases, while some restaurants have reaped in large profits despite the government requesting, but not forcing, them to close.
The Olympic Games were held in Japan under a declared state of emergency. This was despite the fact that many people wanted to cancel or postpone the games. The number of newly infected people had been 2,000 per day, but since the start of the Olympic Games the number has increased dramatically and is now between 10,000 and 15,000 per day. The medical situation has deteriorated and the government has now declared that only seriously ill patients can be hospitalised. Those who fall ill from the virus must be treated at home, even if they are elderly people living alone.
Vaccination progress has been slow, with only 38% of the population having received their first dose and 29% having received their second. Incredibly, the vaccination rate in Tokyo is below the national average. There is no system of free, no-appointment vaccination as in Western countries. Most of the volunteers at the Olympics were also unvaccinated. A fourth emergency declaration in preparation for the Olympics was issued on 12thJuly and will last until 31st August.
Companies, schools(except universities), cinemas and museums are usually open, while taking Covid-related precautionary measures. People commute on the same crowded trains as they did before Covid arrived. Restaurants are the most targeted by the government. The government has asked restaurants to close, and if they do open, to limit their opening hours and ban the serving of alcohol. However, the subsidy process is very complicated and really slow. As a result, many restaurants have gone bankrupt. As this 'request' is not legally-binding, some restaurants continue to serve alcohol. These restaurants have been attracting a lot of customers, and some are making large profits.
The government wants to cancel school children's sports days and events, and to restrict people from travelling and going out in the country, but with the Olympic Games being held in a big way, people can't stand the contradiction and the streets are full of people. This may be contributing to the increase in the number of infections.
The ban on alcohol in restaurants has put the wine industry in a difficult situation. Importers have lost sales to restaurants and many tastings and seminars have been cancelled. Opportunities to promote the wines have also been lost. More and more importers are organising events via webinars using Zoom.
A potential positive is that the pandemic has increased the focus on domestic wine because we could not go abroad. Also, online sales are doing very well because more and more people are drinking wine at home. Overall, wine consumption in 2020 is down 8% compared to 2019. More and more importers are doing direct online sales. There seems to be a dichotomy between the very affordable wines and the famous branded wines on general sites such as Amazon and in the wine shops.
Two wine magazines have ceased publication. One of them is Vinotheque, the first wine magazine in Japan. The remaining wine magazines are in a difficult situation. More and more importers and wine shops are focusing on email newsletters and SNS (Social Networking Service).
As soon as restaurants reopen and alcohol can be served, wine consumption will return to normal. For the time being, it may be a reactionary increase. Webinars through Zoom will continue. Even wine schools are now connecting to overseas producers via Zoom for seminars with wine tasting. This is a great opportunity for us, because we have found that it is much easier to connect consumers with foreign wineries.
We wine journalists also interview foreign producers on Zoom. But I believe that the best way to understand wine is to go there, to visit the vineyards, to smell the wind and to eat in the local restaurants. And I believe it's my job to share that with my readers. I am therefore hopeful that I will soon be able to travel abroad.
…..
South America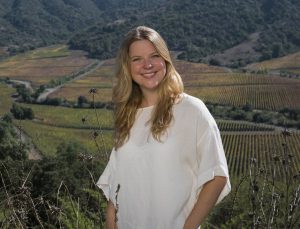 Amanda Barnes reports on South America's wine industry and the impact on its vital tourism industries too.
Much like Jim Budd's report on France from afar, I'm also reporting on South America from afar — having not been allowed to re-enter Argentina since the international borders closed in March 2020. Argentina, Chile and Uruguay still remain closed to international visitors with no published date of when they plan to re-open. Although, as the vaccination program is gradually rolled out, there are talks of re-opening in spring (September – November).
This has obviously devastated the tourism industry in all three countries. Tourism accounts for 17% of the economy in Uruguay, 10% of Argentina's economy and 3% in Chile, and with zero international tourism since March 2020 many in the industry have gone bankrupt or closed either temporarily or permanently. Many tourism-focused wineries have also suffered significantly. But things are looking up, and – although most of 2019 was spent in a police-enforced lockdown in all three countries – national tourism has increased over the past few months in Argentina at least:
'"Mendoza, which represents 80% of the wine industry, is fortunately doing much better now," Friend of the Circle, Maria Laura Ortiz, a sommelier and wine consultant based in Mendoza explains. "Wineries are open [for Argentine tourists] and we are allowed to have large meetings for up to 1,000 people in open spaces. And vaccines are being offered to everyone over 35 for now. They are talking about re-opening in September for tourism. Restaurants have had a crisis though, and many have closed. Including some of our most iconic restaurants, including Francis Mallmann's 1884. But others have done alright, and have adapted to new ways of working. The hospitality industry in Mendoza is quite relaxed. Buenos Aires, however, is still chaos."
Over the border in Brazil, the death toll has painted a very grim picture and the populous country suffered the second-greatest number of casualties to the disease (after the US). Although in deaths per million, Peru was sadly the worst-affected country in the world.
Vintage 2020 was interrupted by lockdowns and curfews being imposed right in the middle of harvest as the virus first spread. Vintage 2021 was less impacted by lockdowns and wineries were much more prepared for new ways of working.
Another significant impact of the pandemic on the wine industry in South America has been shipping. There is a major deficit in containers at the moment, with 15 – 20% of the usual containers used globally unavailable. As South America's wine producers rely almost entirely on shipping their wines to market via sea cargo, this has had a chaotic impact on wine exports and delays of several months for most orders.